Yosemite of the East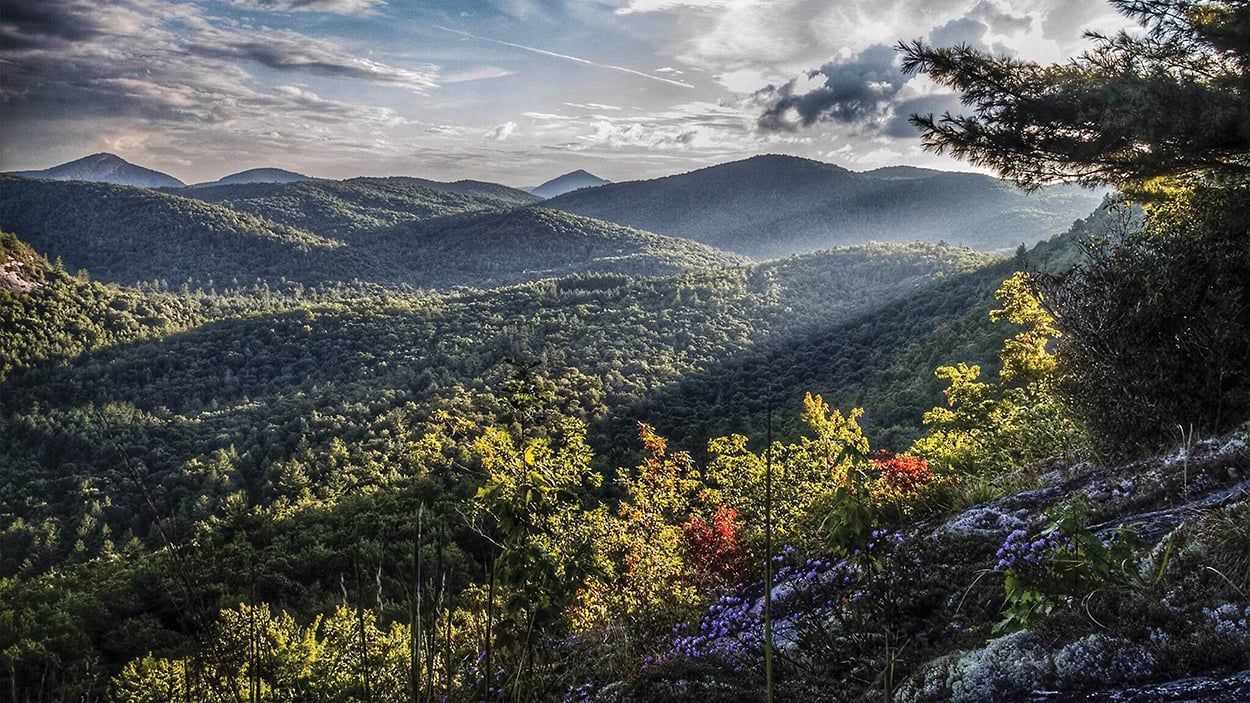 Written By: Mary Jane McCall | Issue: 2021/09 – September
Panthertown Valley is a carefully preserved example of the Wild Places that once carpeted Western North Carolina.
---
Outdoor recreation is what put our area on the map, and Panthertown Valley located in the Nantahala National Forest near Cashiers reigns supreme as one of the most spectacular natural areas in the Southeastern United States.
It is so spectacular that it is often referred to as the Yosemite of the East, and it is visited by over 35,000 visitors each year.
Visitors can enjoy deep gorges and broad valleys, mountain bogs and granitic rock domes, tranquil creeks and plunging waterfalls, panoramic views and sheer granite cliffs, as well as miles of trails and mountain streams, all for an unforgettable
backcountry experience.
Hikers, mountain bikers, equestrians, rock climbers, anglers, kayakers, birders, backpackers, and scout groups all revere this pristine 6,311 acre tract of Forest Service land as their own corner of unspoiled pristine backcountry.
The Forest Service considers this Backcountry, so it's primitive and as close to nature as one can get.  
Visitors should leave no trace and should always be aware of their surroundings and use caution.  Weather, stream and trail conditions can change rapidly and the primitive area is home to wildlife, including black bears and snakes, some venomous.  
Panthertown.org, The Friends of Panthertown website is a great resource of invaluable information on how to peacefully coexist with your forest  neighbors, as well as safety protocols to follow. 
Luckily for all visitors, the Friends of Panthertown Valley help the Forest Service maintain over 30 miles of trails, and they have an excellent website that helps you plan and prepare for your visit.  Whether you're planning a day hike, a fishing trip, or a week camping in a primitive sight you should check their website in advance of your trip and you'll find all the information needed to make your visit an enjoyable and safe one. 
Keep in mind that you may hike anywhere in Panthertown, but mountain bikes and horses should stay only on the trails designated for those uses. Trailheads are marked with signs indicating one or more designations: "Hike," "Bike," and "Horse." You may also travel on Forest Service roads.  All trails are closed to motorized vehicles.
For all the information you need to prepare for your visit please visit the website panthertown.org and plan a day now to enjoy one of our region's most magnificent spots. 
---
---