Uncle Mac Comes Home To Toxaway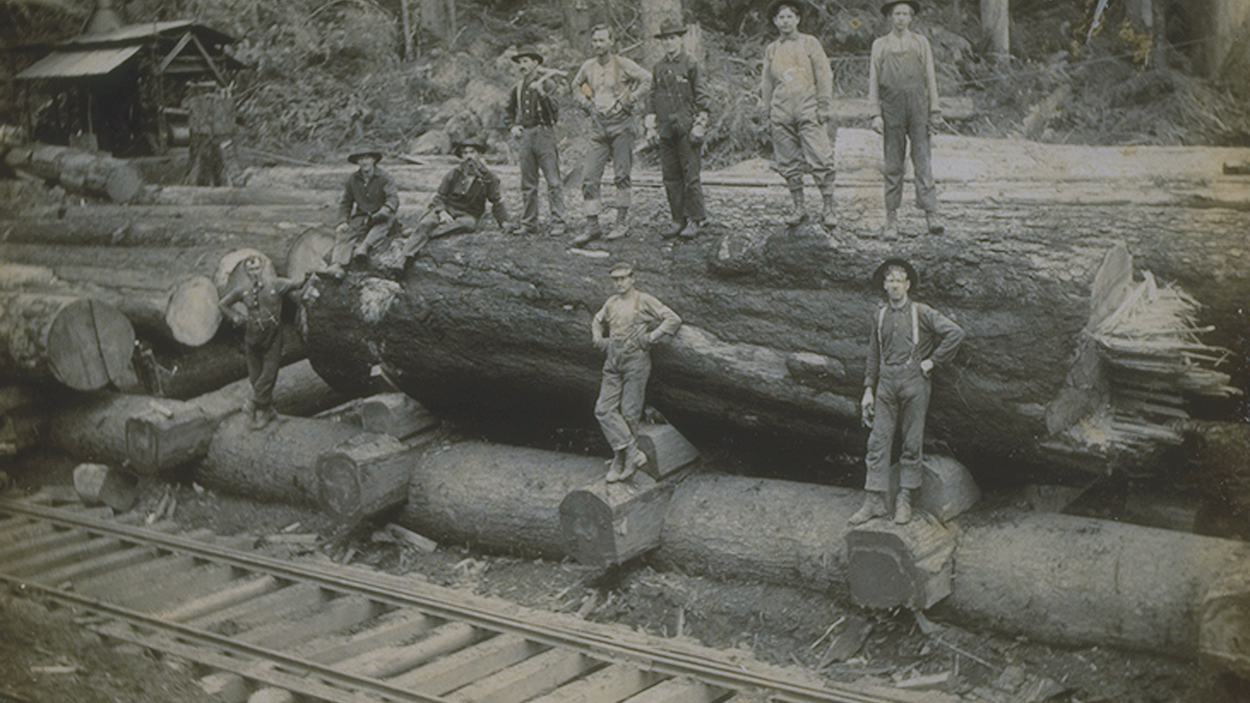 Written By: Luke Osteen | Issue: 2021/06 – June
A local mystery comes home from the Pacific Northwest.
---
When I was a writer/editor of The Crossroads Chronicle in the 1980s and 90s, I noticed a phenomenon that suggested a sudden displacement of the population of Toxaway and the unincorporated parts of western Transylvania County. 
Men and women in their 80s and 90s with old local names like Bryson and Galloway and Reese (and, in one case, Osteen) were dying in little rural communities in Oregon and Washington State and returning to this little corner of Western North Carolina for burial. 
I was puzzled until one of the men, "Uncle Mac" Wilson, showed up in the obituary. 
Uncle Mac was a link to the past that I'd grown up hearing about, and his story reflected the whipsaw fortunes of the region in the early decades of the 20th century. 
My grandfather, John Luke Osteen, was born in Osteen's Cove, just below the Cradle of Forestry in Pisgah National Forest. This was a remote portion of Transylvania County, and his father was a woodcutter for George Vanderbilt, who owned the vast forest that extended from his Biltmore Estate. 
Family lore recounts Mr. Vanderbilt as a kind man, and he somehow kept up with the lives of the people under his purview. In fact, one of my cousins owns a table made from wood that my great-grandfather harvested. The table was carved at Biltmore's woodshops and carried on horseback by Vanderbilt himself to Osteen's Cove, a distance of 36 miles, as a gift on my great-grandfather's birthday. 
But the early decades' economic vagaries pulled many of those rough-hewn woodsmen from Pisgah Forest to the more promising stands in western Transylvania. 
Toxaway proved a siren call for these men and their families. Lake Toxaway had been constructed by the damming of the Toxaway River with a 60-foot-tall earthen dam. It boasted a shoreline of 14 miles.
The Toxaway Railroad brought deep-pocketed guests to the Toxaway Inn, and you can read all about its glory days in Carol Bryson's masterful account on page 148. 
The railroad also made it practical to harvest the Sapphire Valley's vast mineral deposits and the deep chestnut forests that carpeted the surrounding mountains. 
Well, I've squandered my word count for this issue, but I promise I'll explain how Uncle Mac ended up in Sycamore, Oregon, and why The Crossroads Chronicle's Obituary Columns were adorned with local names returning from the Northwest.
---
---