Toxaway Panthers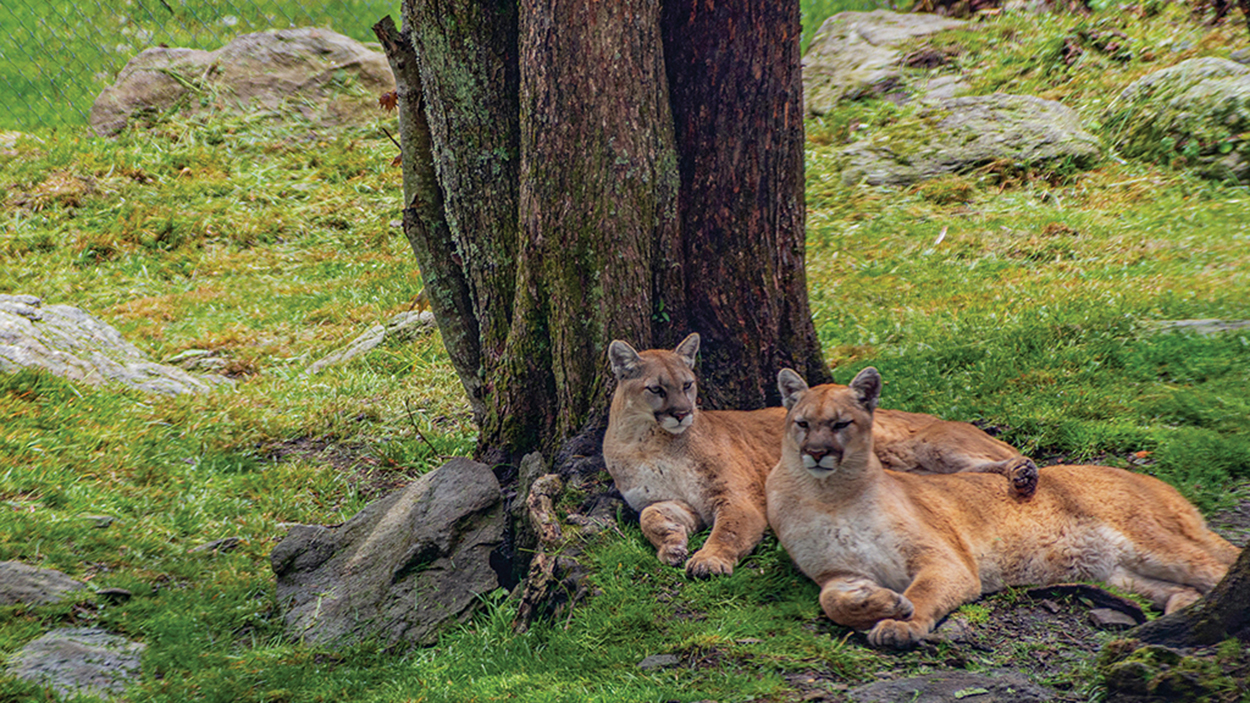 Written By: Luke Osteen | Issue: 2021/07 – July
Does a Ghost Cat still prowl the isolated corners of Western North Carolina?
---
Last month, when I began writing about the mystery of former Toxaway residents ending up in the far corners of the Pacific Northwest, I drew upon the recollections of my grandfather, John Luke Osteen, who spent his 20s serving as the teacher at Toxaway School.
He told me heaps of stories about his time as Mr. Luke, as he was known to his students and their parents. 
One that resonated with me as a kid that I've carried with me over the decades was his recollection that a panther roamed through the deep American Chestnut forest that ringed Toxaway. 
This was in the early 1920s and it electrified the community. Conventional wisdom held that painters had vanished from the landscape at the turn of the century. This creature had been spotted by experienced woodsmen and my grandfather's friend, a farmer named Thomas Card. Footprints were spotted and a strange creature was heard yowling in the night.
Painters, as they were called by the first white settlers here, and also known as Eastern Cougars and Mountain Lions, were once scattered throughout the area (witness all the creeks and ridges and mountains that bear the name – and, of course, the Carolina Panthers). 
The Cherokee considered them powerful spirits that were to be treated with respect. The whites who moved into the mountains of Western North Carolina attributed to them a sinister nature and their presence was considered an ill-omen.  
Painters were powerful hunters in all types of weather and navigates the forest with ghostly majesty.
But here's the thing – though this Mystery Cat electrified the Toxaway community in the 1920s, and the North Carolina Wildlife Resources Commission and the US Forest Service maintain that there haven't been panthers  here for 120 years, there have been sightings reported throughout the ensuing decades, all the way to the present day. 
If you've seen a large cat gliding through the forest or spotted unusually large tracks, contact us here at The Laurel. It's a mystery that's shadowed my family for 100 years.
---
---