The Face in the Mirror
Written By: Luke Osteen | Issue: 2021/09 – September
Ulysses Louis Gallimore's magic photograph causes a bit of a fuss.
---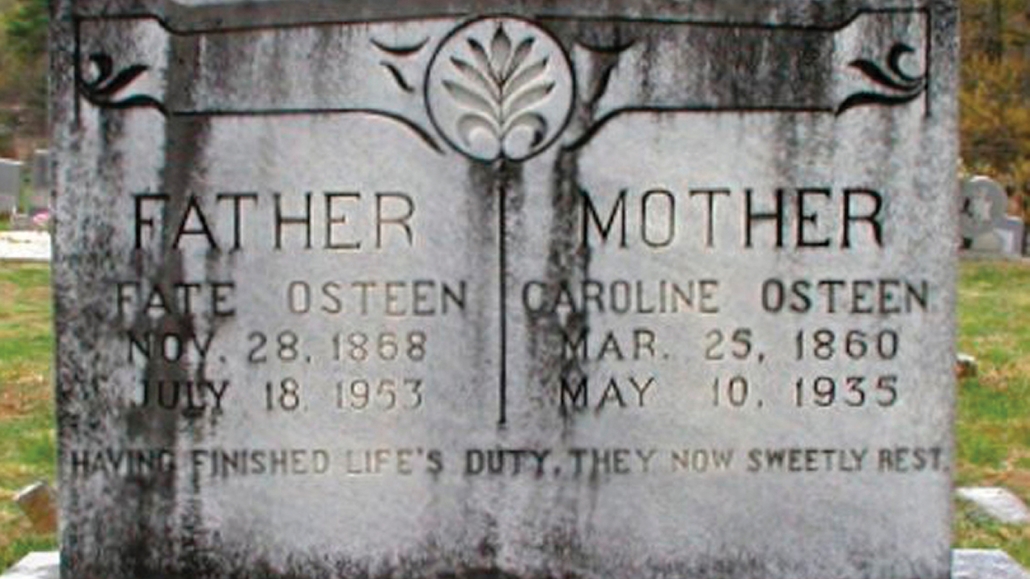 Over the last few months I've been telling you about my grandfather's experiences as the teacher at Toxaway School in the 1920s. 
I have no idea if this tale, conceived in the 1880s, works in the 21st century. I dragged it out last month for a Storytelling  Event at Shakespeare & Company. People chuckled, but they may have just been being polite plus there were generous pours of wine being served.
Anyway, my grandfather learned it from his grandfather, Lafayette Osteen, who lived in a little cove in what's now in Pisgah National Forest's Cradle of Forestry area. 
This is a tale he concocted about his friend and neighbor, Ulysses Louis Gallimore.
At the time, it was difficult to travel to Brevard, the county seat, and it involved fording the Davidson River six times.
As a consequence, most homesteads relied upon peddlers who'd roam through the mountains with wares and tools and sundries.
Apparently, a peddler arrived at the Gallimore stead and Ulys (as he was known) was pawing through the trunks of goods when he came across a hand mirror. Silvered-glass mirrors had only been invented 50 years before, so they were an unknown quantity in backwoods Transylvania.
Ulys was astonished to hold in front of his face what he took to be a richly-detailed photograph. 
"Well look at that, this man is selling a photograph of my Daddy," Ulys said
to himself. 
Ulys was amazed that the photographer had captured his father with such a big smile on his face – custom of the day required photo subjects to look sober, as though they were facing the world with stoicism and forbearance. 
But here was Ulys' daddy with a big grin on his face – just the way he'd looked just before he'd died 20 years before.
Ulys quickly paid the peddler 50 cents and carried the photograph to his barn. He knew his wife Ezzie wouldn't approve of him spending good money on such a frippery and he didn't want her to make him return it to the peddler.
Making sure he wasn't seen, he stashed the precious photo beneath his workbench in the far corner of the barn.
And every morning, before beginning every day of hard labor, he'd sneak out the barn and gaze upon that image of his smiling father. It always gave him a boost of excitement and strengthened him against the nonstop hardships attendant to roughscrabble farming.
Well, it didn't take long before Izzie was stealing out of the house before dawn for some mysterious rendezvous in the barn. 
A suspicious woman by nature and well-aware of her husband's genial nature, which only increased in the presence of women, she decided there must be something going on. 
One morning after Ulys had made his quick visit to the barn and set out for the fields, she sneaked into the barn to learn the truth about her husband and the strange affair that was unfolding beneath her nose.
As she surveyed the barn, she saw a reflection in a corner and marched over to retrieve the photograph that had fueled her husband's two-timing imagination.
Glancing at the wrinkled face in front of her, she said, "Hmmph, look at that hussy!"
---
---