The Bursting of Toxaway Dam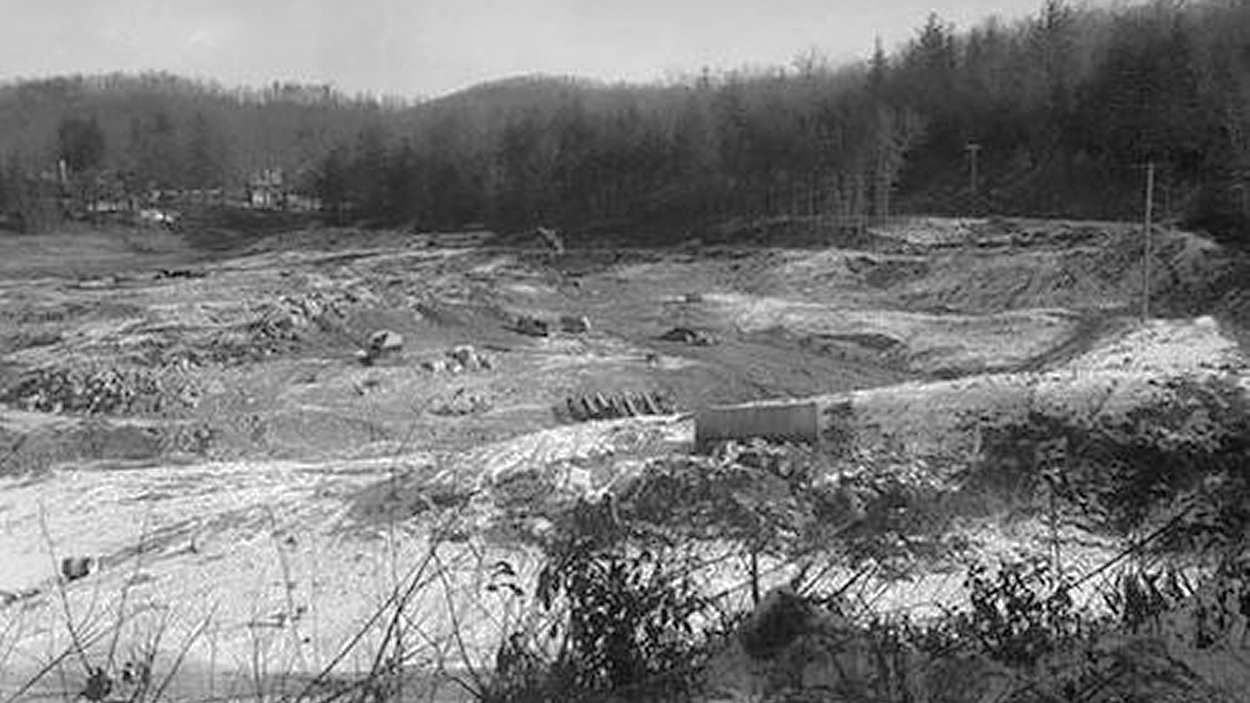 Written By: Luke Osteen | Issue: 2021/10 – October
Toxaway's prosperity waxed and waned with a gorgeous lake and a blight that cleared the chestnut forests.
---
I've been describing the fortunes of the Toxaway community over the last 100 years and its boom-and-bust fortunes that have made life here precarious. 
I'd draw your attention to the catastrophic bursting of the Lake Toxaway Dam In 1916 in the wake of massive rainfall.
Unfortunately, all of Toxaway's luxury resort standing at the time was predicated upon the beauty of Lake Toxaway, which was established by constructing an earthen dam upon the Toxaway River.
Heavy rains during the summer of 1916 were compounded by a hurricane that pushed up from the Gulf of Mexico and flooded this corner of Western North Carolina. The dam that had created the lake collapsed in spectacular manner (you can see evidence of the mountain-scouring disaster in US 64 at Toxaway Falls).
That marked the end of the lake and the end of the resort lifestyle.
The arrival of the chestnut blight in the 1920s collapsed the logging industry that harvested the hardwoods carpeting the landscape around this portion of Transylvania County. 
Loggers and their families moved to other parts of the United States and Canada where deep forests promised better fortune.
Although those twin blows would mark the end of plentiful work, Lucy Armstong, who built the Toxaway Inn during the boom times, didn't abandon her community. 
She had to shutter her inn after the loss of the lake, but Miss Lucy remained here. 
"She loved teaching women skills that included cooking, canning, and homemaking, and during the difficult days of the depression, Lucy created jobs on her estate for people," says Shannon Ellis, who owns The Greystone Inn with her husband Geoff. "She loved children, often hosting picnics and paid for over two dozen young people to attend college." 
 In 1960, business partners Reg Heinitsh and Darnell Boyd formed the Lake Toxaway Company and bought 8,900 acres of land and rebuilt the dam, taking into consideration the soil and the possibility of enormous rainfalls.
With the dam safely built, the lake filled to the dimensions that it enjoyed at the turn of the century, and Toxaway began to thrive as a resort and a second-home community.
---
---