No Kitten, I Saw a Panther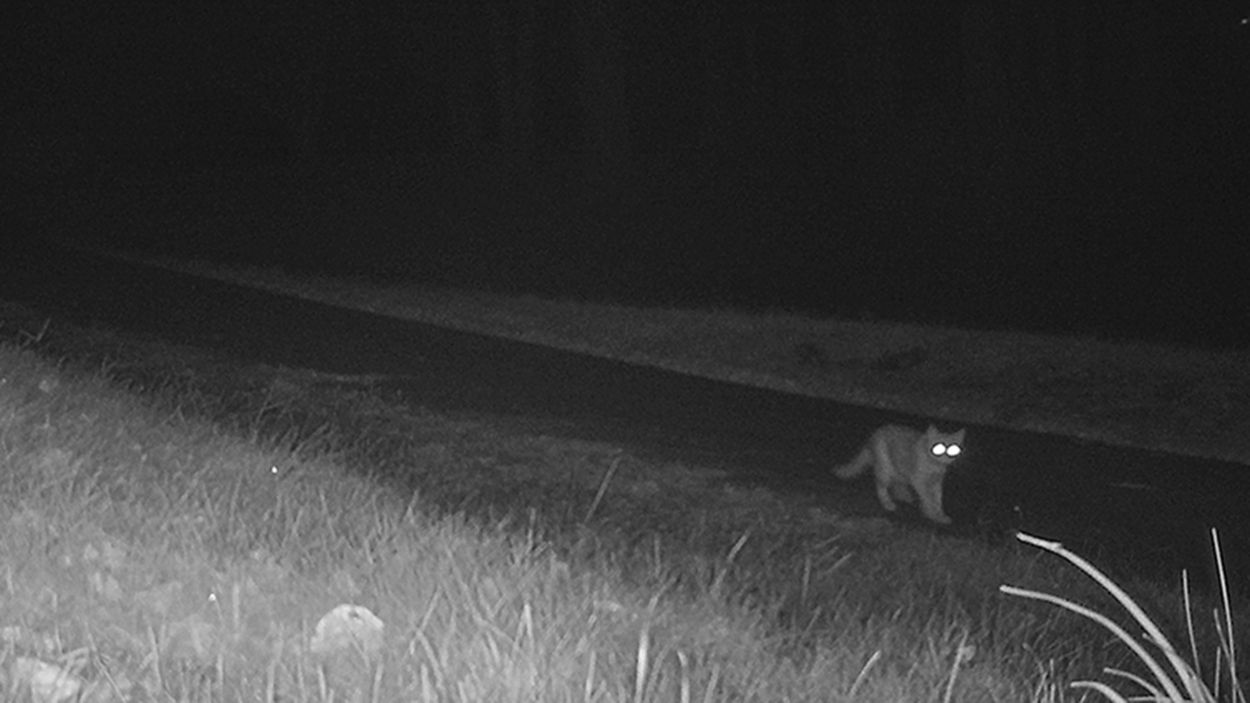 Written By: Mary Jane McCall | Issue: 2021/09 – September
Though they're supposed to have vanished from the area in the 1920s, the ghostly presence of panthers remains a tantalizing mystery slinking through the Wild Places.
---
Let's talk a little bit more about panthers, shall we?  
Since our article in our July issue raising the question of if these majestic and elusive creatures still roam these Western North Carolina mountains, it's spurred more conversation.
I do love mountain lore and a good tale, tall or otherwise, so let's start with that, and I'm going to make it personal. 
You see, I too believe I've seen a panther, though it isn't a story I often share since, those I have regaled with the tale regard me with disbelief. 
I've learned to be selective in choosing my audience, until today, that is.
In the mid 80's I was traveling home from a movie in Seneca when a large black cat with a long-curved tail gracefully stepped over a guardrail and disappeared into the forest.  It was in a curve at twilight, so the sighting was brief and so fleeting that I did not see the front of the cat, but I did see the hindquarters of a very large black cat.
Johnny Krawcheck of the Cedar Creek community in Glenville has a trail cam photo of what he believes to be a panther.  
Trail cam images are often a bit distorted, but could it be?  
We checked with Jason Love, Associate Director of the Highlands Biological Station, who felt that it was not, but rather a large domestic cat.
While discussing the image with Mr. Love I "let the cat out of the bag" and told of my own sighting.  He was quick to point out that seeing any panther would be unlikely, but a black one more so as they aren't native to North America.  
He did soften the blow a bit by saying there had been rare sightings in the mid-70s and 80s of mountain lions (also known as panthers) that had been kept as pets and released when they became too hard to handle.
In his words "extraordinary sightings require extraordinary proof" and the last verified sighting of any panther near the east coast was in middle Tennessee in 2016. The last verified sighting in Western North Carolina was near Fontana Village in 1920. 
---
---