Winter Tales of Warmer Climes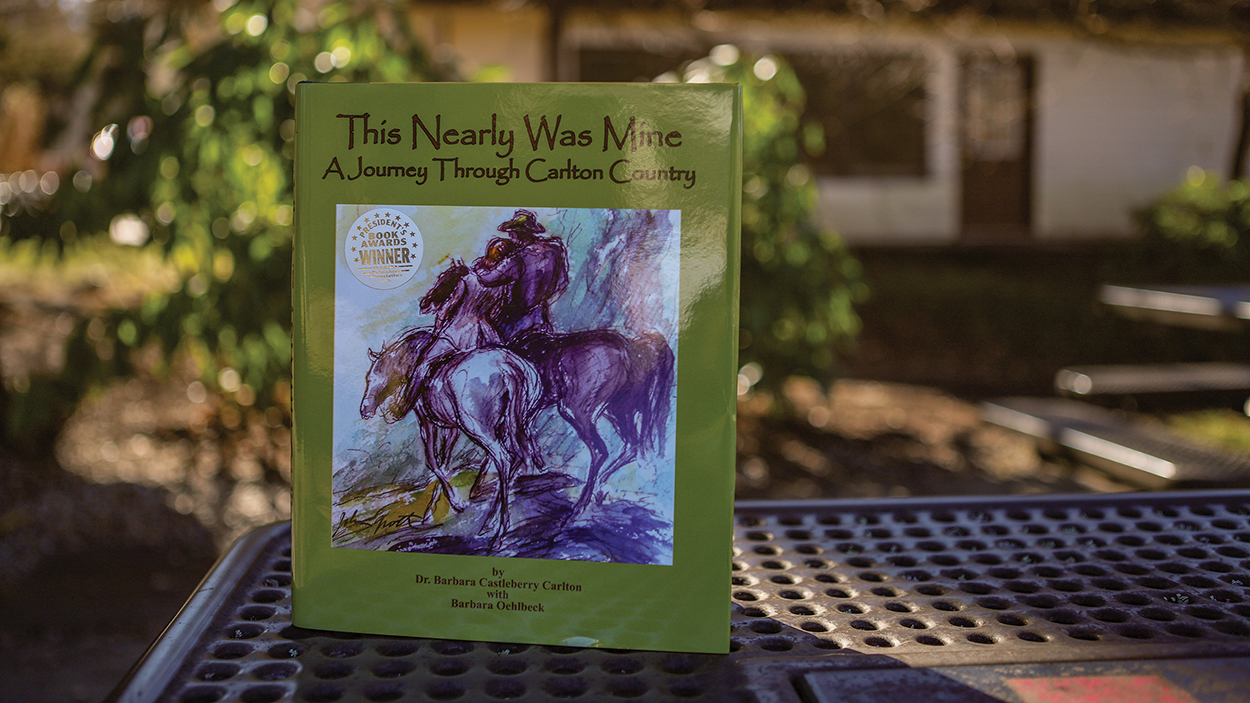 Written By: Stuart Ferguson - Shakespeare and Company | Issue: Winter 2022
Dr. Barbara Carlton's This Nearly Was Mine is a vivid account of the people who inhabited a wilder, freer Florida.
---
Winter is the time for stories—maybe of warmer climes. 
It helps if you've got someone to preside, your very own Chaucer or Boccaccio.
Here in Cashiers and Highlands we're lucky to have Barbara Carlton and Lee Lyons. If, like me, you're a fan of "Old Florida" and also seek a break from the cold, you'll enjoy This Nearly Was Mine (2009) by Dr. Barbara Castleberry Carlton (along with Barbara Oehlbeck). 
A Cashiers summer resident since 1965, Dr. Carlton spends the rest of the year in Wauchula, Florida, deep in the cattle and citrus lands due west of Bradenton. Her handsome book gathers memories of that area from those who knew her late husband Albert and his family, as well as Dr. Carlton's own accounts of being the one and only physician there for many years. 
We're talking Cracker Country: snakes, gators and guns. But the book also talks of the Carltons' love of Cashiers. Dr. Carlton donated the land for the library and has been a great supporter ever since. It's named for Albert, a charming, hardworking man who served on Florida's citrus commission and was president of the Florida Citrus Mutual. 
Dr Carlton met her future husband on her second day in Wauchula where, as a newly-minted physician from Georgia in 1959, she had come to fill in for the local practitioner who was himself ill. 
Albert Carlton came from an old Florida family. The First Carlton to come to the state was killed in the Third Seminole War in 1856; his son (Albert's great grandfather) was badly wounded in the same skirmish. Albert's uncle, Doyle Carlton, was Florida governor from 1929 to 1933. 
Hardee County was still rural and precarious when Dr. Carlton arrived. 
Which makes for good stories! Don't miss the one—told four different ways—about young Albert and his cronies being continually stopped at the county line in the 1940s to make sure they weren't transporting fever-tick-infested animals. After getting the rigamarole from the same ornery wildlife officer once too often, they "…decided we'd see how much wildlife that inspector could handle" and spring-loaded the trunk of their car to launch a (just barely) dead alligator into the arms of the next person who opened it. 
This Nearly Was Mine is available for borrowing from the Albert Carlton-Cashiers Community Library and is also for sale at both the library's bookstore and Shakespeare & Co. (all proceeds go to the library's Friends organization).
And if you want to master delivery of your own yarns, come to Shakespeare & Co. Booksellers, on the second Thursday of every month from 2:00 to 4:00 P.M., starting in January. Novelist (Southern Shamrock) and accomplished storyteller Lee Lyons will lead discussions on how to improve your technique.
---
---