Who Was Zeb Alley?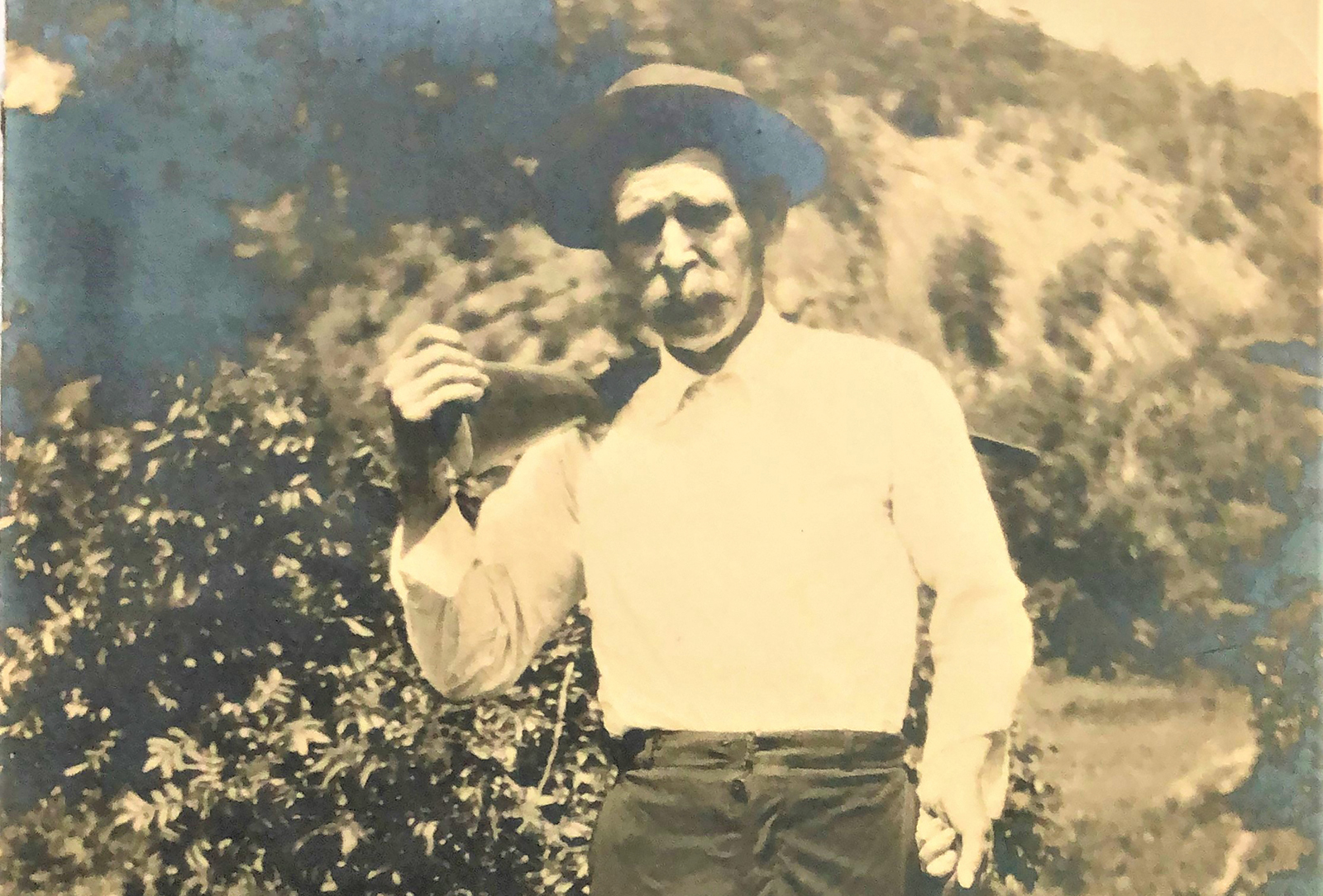 Written By: Carol M. Bryson | Issue: 2019/06 - June
Beginning at the Old Cashiers School Road, there is an intersecting road known as Zeb Alley Road. It runs westerly and about half way between Cashiers and Whiteside Cove was the home of Zeb Alley, his wife Cora Davis Alley, and their children. Zebulon Barak Alley was born on November 11, 1862, at the old Alley house in Whiteside Cove which still stands today. His parents were John Heywood Alley Jr. and Sarah Whiteside Norton Alley. His younger brother was the famed Felix Eugene Alley who, at the age of 16, wrote the ever popular song, "The Ballad of Kidder Cole."
In 1926, Zeb's brother, Felix, decided to run in the Democratic primary for a seat in the U. S. Congress. The Alley family, filled with pride and excitement, rallied for Felix's election. On Saturday, June 6, Zeb and his son Doyle drove around to all the precincts in Cashiers, Fairfield, and Glenville, gathering up the voting returns. Zeb Alley was a passenger in a car with Henry Moss driving and Doyle Alley was driving his own car with Mr. Kay Baumgarner as his passenger. At about 1:00 A.M. they all left Cashiers to take the returns to Sylva. About 10 miles out from Sylva, Doyle Alley tooted his horn and passed Henry Moss and his father. Arriving in Sylva close to 2:00 A.M., Doyle began to worry as his father should have been close behind him but hadn't shown up. They drove back to see what had happened and soon saw the car overturned on the side of the road. Doyle's father, Zeb, was caught underneath the car. Henry Moss told them a large truck struck them and then raced away, not stopping to help. Zeb Alley died within a few minutes under the weight of the car.
News of the accident and his brother Zeb's death reached Felix. Even though devastated, Felix had to make arrangements for Zeb's funeral and burial. Zebulon Barak Alley was buried in the Whiteside Cove Cemetery just up the road from where he was born. The truck driver was never found. Felix Alley lost the primary. After Zeb B. Alley's death, the road to his former house became officially known as Zeb Alley Road by the newly formed North Carolina Highway Department.
---
---