We Are the Stewards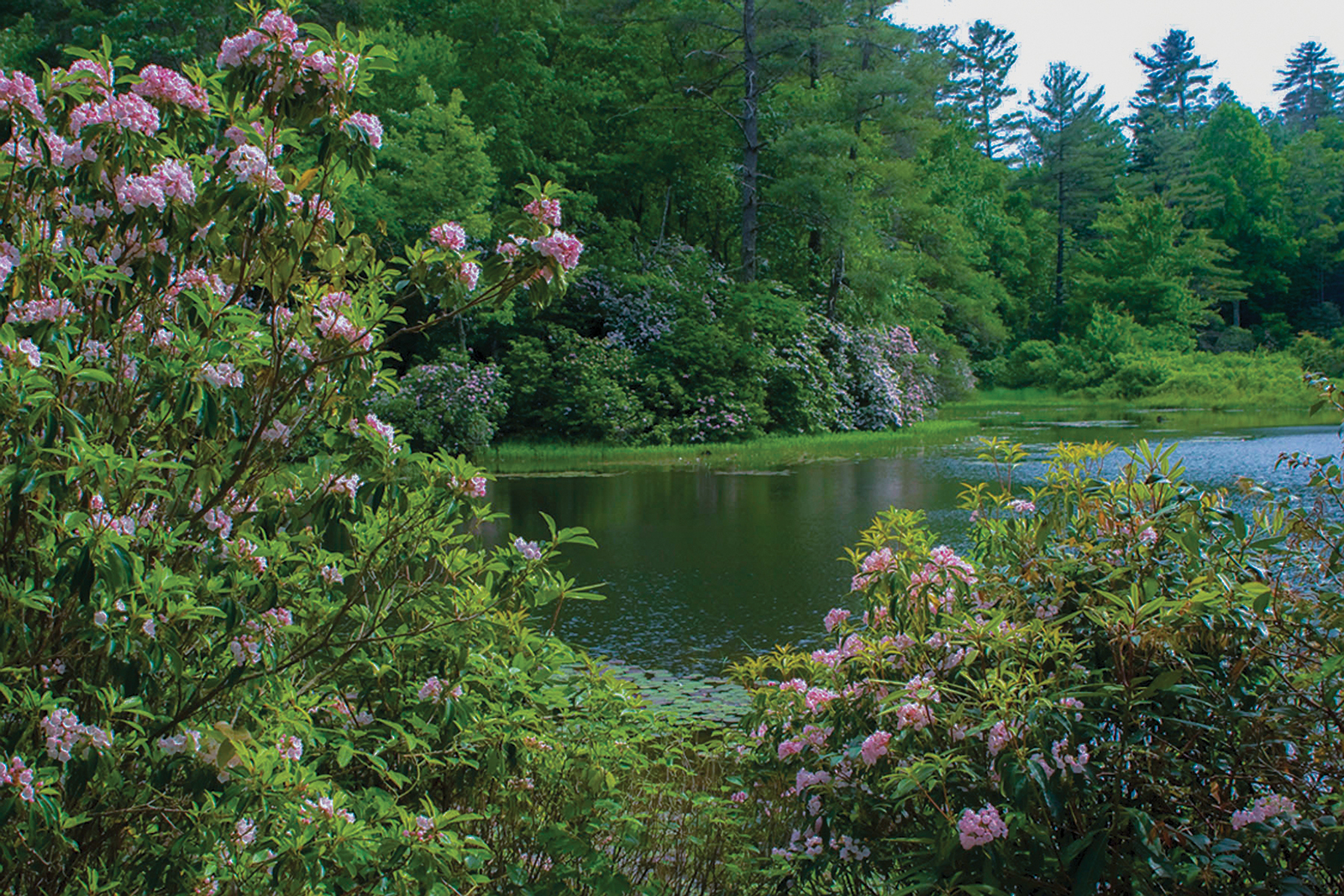 Written By: Donna Rhodes | Issue: 2016/05 - May
This is the third and final installment in a series of articles saluting the Botanical History of the Highlands Plateau, based upon research of the Laurel Garden Club's Land Stewards and Ran Shaffner. The pamphlet and video accompanying the research were winners of the N. C. Society of Historians' Paul Green Multimedia
Award in 2015.
From the ancestors of the Cherokee right up to visitors and residents of today, Highlands's botanical treasures have been celebrated and sustained by nearly everyone who knows the Plateau.
Until the 1940s drawings, photographs, or word-of-mouth stories documented the plants and flowers of the region. Tales of their beauty, abundance, or medicinal value were known up and down the Atlantic seaboard. Ralph Sargent, a self-taught botanist, enhanced that with his bloomingly brilliant idea: the creation of "a living display of southern mountain plants."
It took 20 years to come to fruition, but the Highlands Botanical Garden, with the help and guidance of self-taught biologist Henry Wright and Lindsay Olive (great name for a biologist, eh?), blossomed among the many gardens of the region. What makes the botanical garden unique is its extensive collection of native plants beautifully landscaped in Mother Nature's natural habitats.
Another 20 years passed and overdevelopment began to threaten the ecology of the region. To preserve Highlands' natural beauty a land-use plan, planning board, zoning board, and appearance commission were formed. The Highlands Historical Society was founded to preserve the Plateau's historical heritage. And the Highlands Plateau Greenway was built. Its trail system connected and protected natural settings and historic sites.
In 1999, in response to rampant development, the local garden clubs helped create the Land Stewards of the Highlands Plateau. Through education, brochures, and consultations about the environmentally sensitive practices of the community, builders, and landscapers, the Stewards have done a great deal to raise awareness about preserving our beautiful but fragile native foliage and habitat.
Learn more botanical history at the Highlands Historical Society's Museum. Or go to highlandshistory.com or email [email protected] for May visitation hours.
---
---