Preserving Native Cane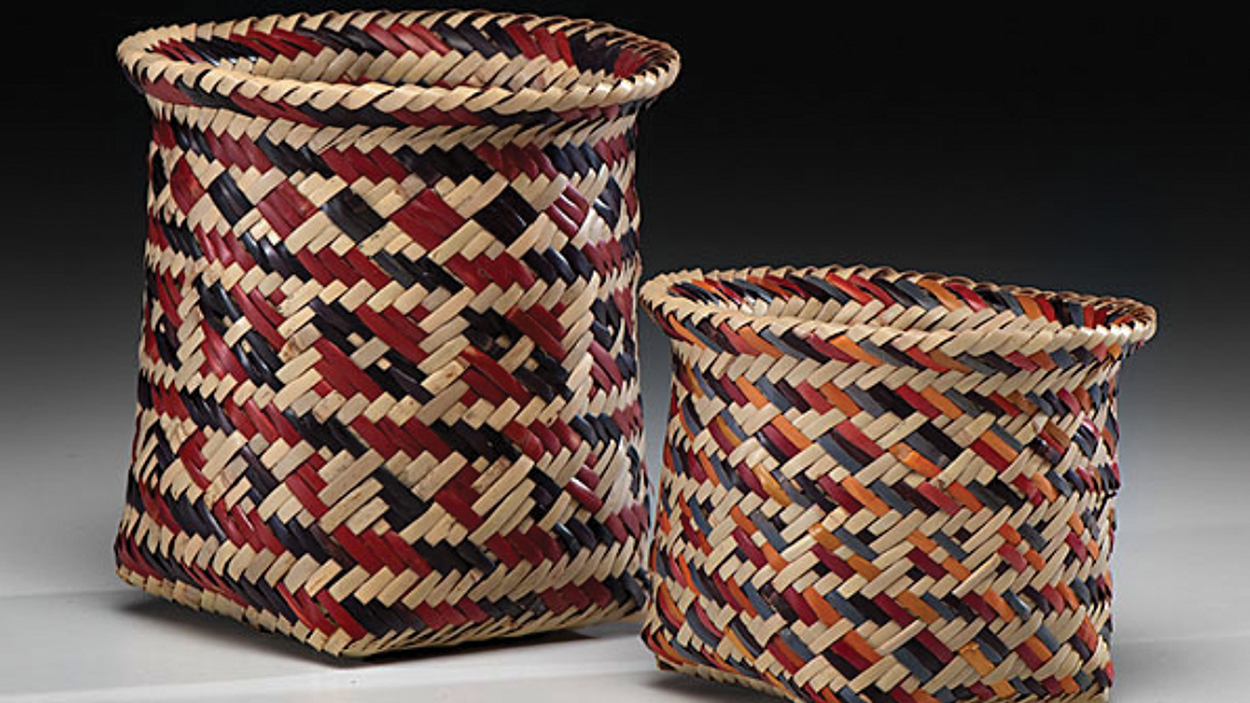 Written By: Deena Bouknight | Issue: 2021/08 – August
Humble River Cane was essential to the everyday lives of the Cherokee.
---
In June Alex Macaulay, a professor of history at Western Carolina University, introduced at Cashiers Historical Society a symposium featuring a panel of local experts who shared thoughts and insights on the environmental, cultural, and material importance of River Cane. 
Dr. Macaulay explained, "Over the past several years, various conservancies, educational institutions, and state agencies have collaborated with the Eastern Band of the Cherokee Indians (EBCI) to restore and revitalize this versatile and essential cultural and ecological resource."
River Cane is considered a native bamboo plant and, at one time, European settlers wrote of vast stretches of rivers and swamps covered in cane, called "canebrakes." The cane was of vital importance to Native Americans in that it provided the material to weave utilitarian items, such as baskets. Although it still grows in Western North Carolina, primarily along rivers and streams, river cane has been cleared and destroyed in many areas. 
One of the panelists was Adam Griffith, director of the Revitalization of Traditional Cherokee Artisan Resources Program, a program that assists ECBI in the preservation of natural resources for use by tribal artisans. From 2008 to 2014, he was director of the River Cane Restoration Project at WCU. He explained that his work has taken him all across North Carolina. 
Another panelist at the June symposium was Mary Thompson, an award-winning second-generation basket weaver, potter, and member of EBCI, from the Big Cove Community in Cherokee. Her work is in universities, museums, and private collections. Her work is published in the National Basketry Organization's Tradition & Innovation in Basketry Today, the invitational exhibition All Things Considered, and in WNC Mountain Living Magazine. She is a teacher of the craft, and at the symposium, Thompson demonstrated basketry. 
David Anderson, who works for ECBI's Office of Natural Resources as the Horticulture Operations Supervisor, was also on hand to speak about the propagation of native and culturally significant plants.    
Although River Cane is considered a critically endangered plant, it is not yet federally protected. However, people are encouraged to protect and nurture River Cane and other native plant species.
---
---