Politics & Fashion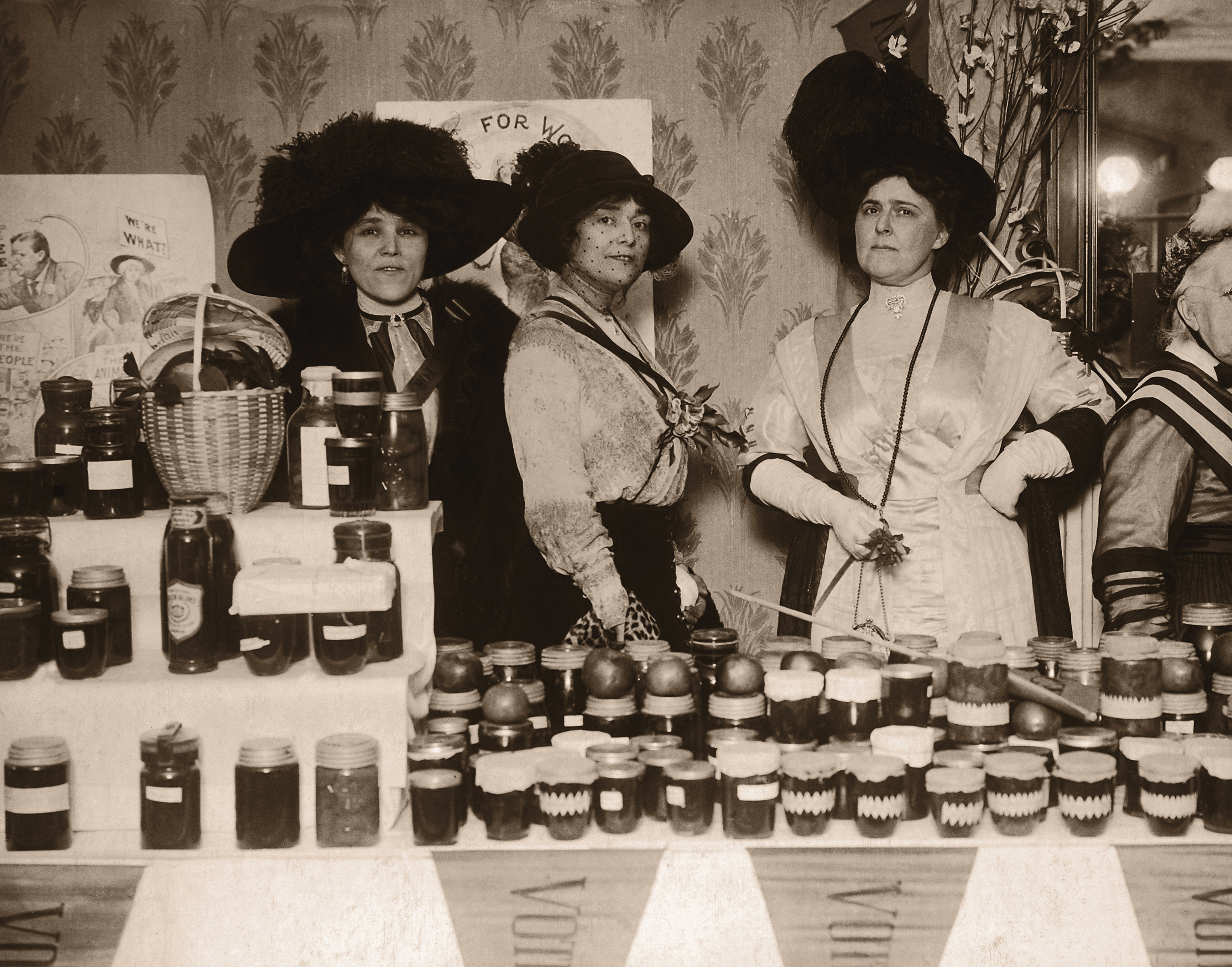 Written By: Cornelia Powell | Issue: 2020/05 - May
When the first Woman's Rights Convention was held in 1848 in Seneca Falls, New York, women's  fashion was as tight-laced as their lives! 
Cinched-in corsets and heavy, long skirts that swept the floor (or the dirty streets) limited their movement and their freedom. So when women organized a convention demanding a say in their lives including the right to vote, it was not only groundbreaking, it was scandalous!
  Launching what became a seven-decades-long suffrage campaign, the convention also launched women out of their domesticity into the "public sphere." Appearing in public during these early suffrage years was radical enough, but women who dared to make speeches to audiences that included men "frequently ran into danger from angry mobs, sometimes carrying torches," wrote Gail Collins in No Stopping Us Now: The Adventures of Older Women in American History. "If people were going to accept being lectured to by women, it was generally easier to start with speakers who looked warm and maternal, like Elizabeth Cady Stanton, well-dressed in a matronly sort of way, with her gray hair carefully arranged." (However, Stanton, mother of the suffrage crusade as well as seven children, was actually feisty and sharp-tongued!)
To have more comfort and freedom of movement, many suffragists wore an outfit inspired by European health spas: no corset and a shorter skirt over Turkish-like trousers (later known as the "bloomer costume.") Comfortable, yes; attractive, no. The backlash and ridicule was brutal! 
Deciding that "dress reform" – or anything resembling women wearing "pants" – was simply too distracting to be included on the women's rights agenda, most suffrage leaders, nonetheless, never "tight-laced" again!
When the movement went public with parades and demonstrations in the 1910s, suffrage leaders, recognizing that femininity was a powerful tool for winning the vote,  encouraged their members to dress in socially accepted fashionable attire, bringing their message into the public's eye with a non-threatening, soft and feminine outward appearance. 
This was both a key political move and public relations strategy because it "gave reporters something positive to say since they felt free to comment on a woman's looks rather than her speech."  (Sound familiar?) 
Women finally won the vote in August 1920 soon after the world turned upside down following World War I, and in tandem, as women's freedoms expanded, dresses shortened, waistlines dropped, corsets basically disappeared, and we caught the first glimpse of the emerging modern woman.
---
---