Pin-ups to Landscapes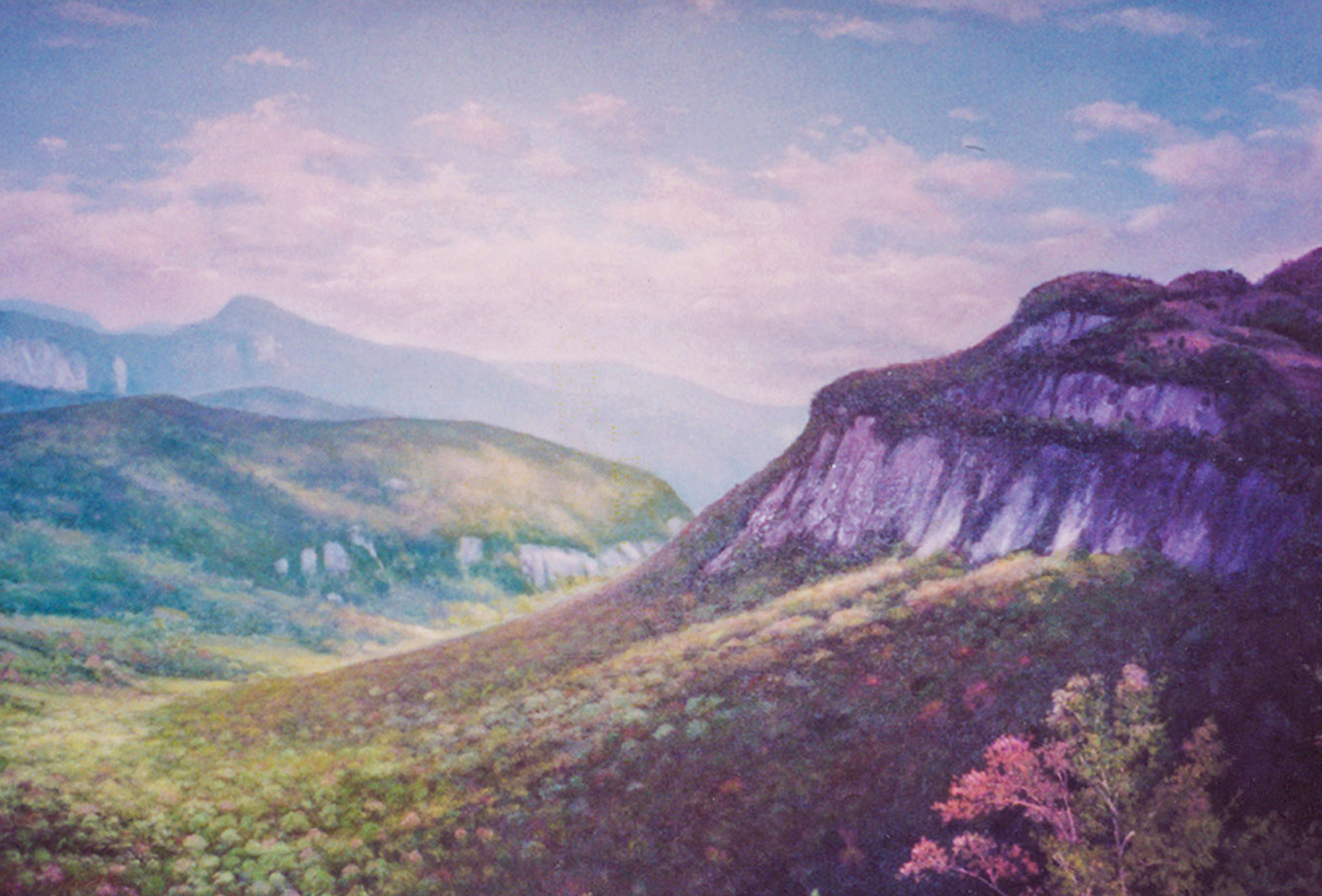 Written By: Donna Rhodes | Issue: 2015/05 - May | Photograph By: Highlands Historical Society
The Highlands Plateau, well known for its natural and manmade beauty, supports many artists and craftsmen, among them George Keener of Walnut Creek.
His family tree is rooted in the Keeners of Highlands and Goldmine.
Keener was a self-proclaimed shade-tree mechanic of 40 years, rebuilding many an automatic transmission. His well-trained mechanical hands were equally gifted at painting, his true passion. He took his first official art class when he was in his thirties, but prior to that he painted pin-ups.
Keener was quick to explain that he worked from imagination, not models.
"I just made 'em up — You can make 'em up like you want 'em," he said. "After I got married [to Dottie Owens] I had to do horses."
That's the kind of yeah or neigh situation married men can appreciate.
Keener retired in 1988. For the five years up to his passing in 2003, he painted full-time. He transitioned from pin-ups to horses to landscapes, employing realism in oils and acrylics to paint the mountains, streams, pastureland, forests and countryside of the Southern Appalachians.
He frequently placed in the top 100 painters selected by the Academy of Arts for the National Parks in its annual art competitions. His work appears in collections all over the Southeast, including the Smithsonian in Washington D.C.
Painting for him was a spiritual experience. He believed each image sprang from his heart and leapt through him into his brush. He made a mechanical analogy: "Art is like putting grease on a wagon wheel. If you know what you're doing, it goes on easy. God gives you the talent, and if you use it, you can go as high as you want to."
Keener greased many a wheel, literally and figuratively. Thanks to his contributions, art on the Plateau keeps on rolling higher and higher.
---
---