Mordecai's Bookcase | Cashiers NC
Written By: Jane Gibson Nardy - Cashiers Historical Society | Issue: Winter 2022
The treasured furnishings of Mordecai Zachary's home are making their way back to Cashiers.
---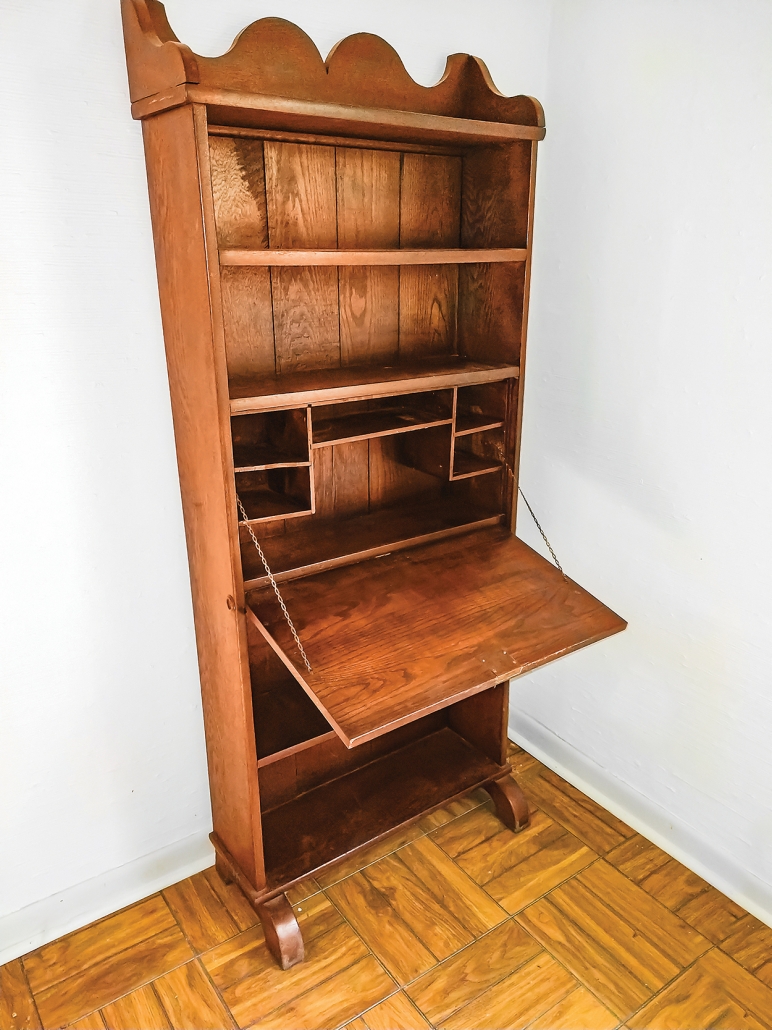 One of the most compelling features about the Cashiers Historical Society's House Museum in Cashiers are the many pieces of Mordecai Zachary's hand-made furniture.    
During the 10 years it took him to build his two-story boarding house, he was also crafting enough furniture to fill all the rooms in the house. 
In 2008, Mordecai's house was visited by the Senior Furniture Conservator for the Smithsonian, who wrote our historical society with high praise for
Mordecai's furniture.  
He wrote, "I can sum up my afternoon tour through the house with two words: Holy Cow! It was witness and testimony to the work of 'wakened' hands as I saw the tool marks of a supremely confident workman everywhere I turned."
When Mordecai's daughter, Flora Jane Zachary, got ready to move to Dillsboro in northern Jackson County in the 1880s, she took with her one of her father's bookcases. 
She married Squire Watkins and they became the parents of a large family.   
Later in life, after the death of her husband, Flora Jane's daughter Rosa and her husband James Coleman "Cole" Cannon moved in with Flora Jane.  
And so it went through time until today when the bookcase is in the care of John Zachary Cannon, who is in the process of returning Mordecai's bookcase back to the place where it was made. For more than 100 years that bookcase, never leaving Jackson County, has remained always in the possession of a descendant of Flora Jane.
I'd like to thank John Zachary Cannon, who's the person who's made the return of the bookcase possible and who also took the picture of the bookcase for this article.
---
---