Mighty Locomotive That Does | Cashiers Historical Society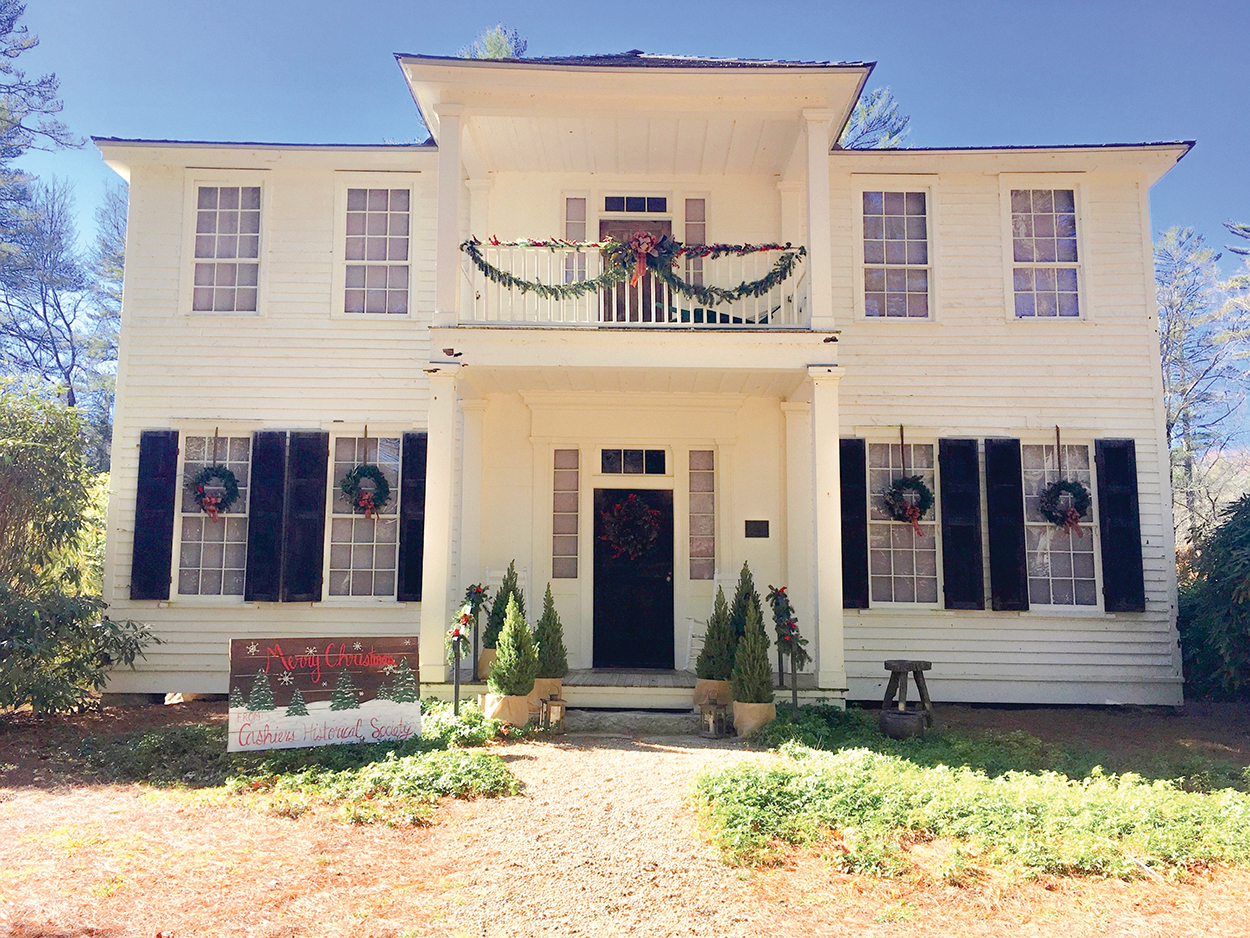 Written By: Mary Jane McCall | Issue: 2021/12 – December
Cashiers Historical Society's ongoing labors provide a vivid link to the early days of southern Jackson County.
---
Much like The Little Engine That Could, or in this case the Mighty Locomotive That Does, Cashiers Historical Society efficiently, effectively, and with great enthusiasm engages the community in their mission to reflect on and preserve our area's past, all while celebrating and preserving our rich cultural history and diverse natural beauty.
You can visit their lovely campus any time of year to enjoy the serene and beautiful outdoor spaces and walking trails.  During the season, which begins next Memorial Day, you can tour the historic buildings on the grounds.   
The Zachary-Tolbert House is an architectural gem that remains virtually unchanged from when it was built in the 1840s. 
Likewise, Colonel John's Cabin is the oldest structure in Jackson County. The Hampton Schoolhouse is a carefully renovated authentic structure that offers a glimpse into early education. 
In addition to preserving and maintaining these historic buildings, CHS continues to have a positive impact within the community offering a wide range of activities that provide opportunities for fun, enjoyment, and education.
Their annual Designer Showhouse is their largest fundraiser and has become one of the most enjoyed and anticipated events of the year, providing residents and visitors a chance to visit some of our area's most prestigious homes.
They host Founders Day for third and fourth grade students from Blue Ridge School, Summit Charter School, and area home schooled students. Adult educational activities include their annual Jan Wyatt Symposium and Mountain Heritage Lecture Series. 
CHS is a 501(c)(3) nonprofit that accomplishes a lot with their limited budget. With your help they will continue to bring history alive.
---
---