Long Before We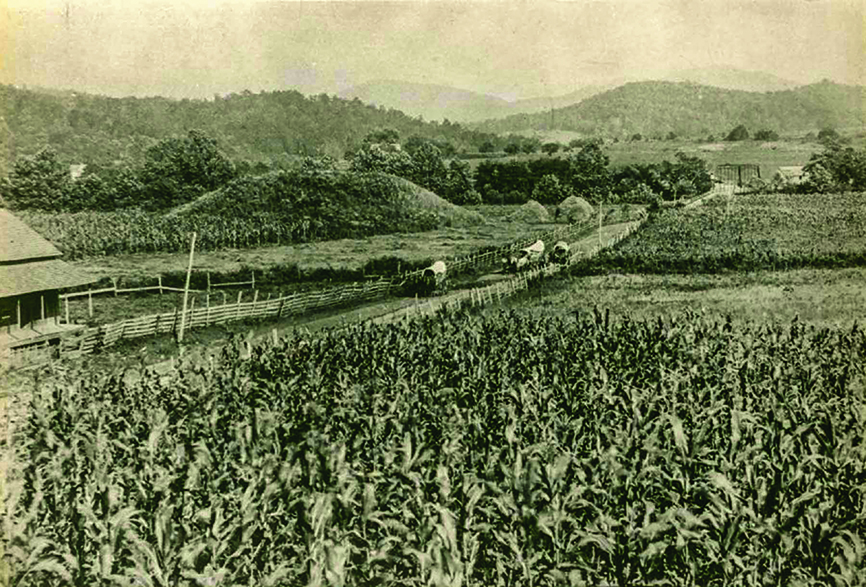 Written By: Donna Rhodes | Issue: 2015/11 - November
The Woodland people, a highly organized farming culture, appeared in the South around 1,000 BCE (before the Common Era), about the time of the mound building cultures. The Woodland people were unlike the nomadic tribes that followed herds and used spears and atlatls (a mechanical device that threw the spears) to secure game.
To fortify their diets, Woodland people hunted with simple bows and arrows in the vicinity of their permanent villages and fertile fields. By 800 CE they were harvesting corn. These farming tribes grew, reaching the Appalachians around 1,100 CE.
400+ years later Spanish explorer Hernando de Soto set foot in the area, then known as the land of the chilokkita. That is Muskogean (a family of Southeastern Native American languages) for "people of a different language." De Soto Hispanicized chilokkita to Chelaque. It was later anglicized to Cherokee. The Cherokee name for themselves was Tsalagi, "principle people." The term Cherokee bore no meaning in their own tongue.
There were about 30,000 Tsalagi living in around 70,000 square miles of territory centered in Western North Carolina and Eastern Tennessee, spilling into Georgia, South Carolina, Virginia, Kentucky, and West Virginia. After government intrusions and the Trail of Tears, the population dropped dramatically. Today, fortunately, the Tsalagi economy is improving and numbers are growing.
So this Thanksgiving, as you pass around the roasted corn, think of our region's original settlers and give thanks to the Woodland people who cultivated the fertile valleys and blazed the trails that have become our roads and walking paths. Their skill, engineering, and ingenuity are embedded in our own culture in ways we often take for granted. Perhaps our gratitude can best be expressed in our love and preservation of the beautiful land we share.
---
---