Heritage Apple Day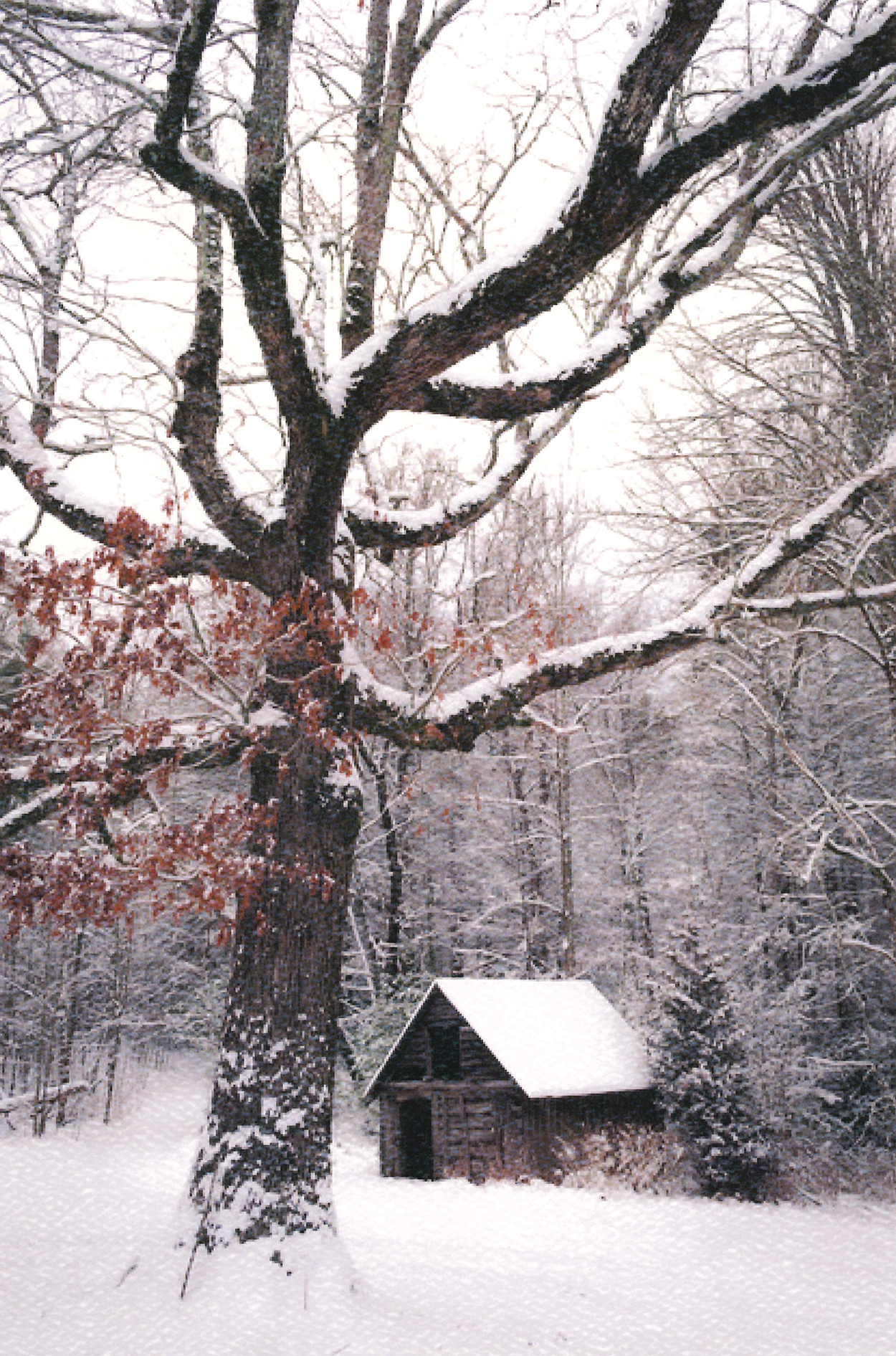 Written By: by Sandi Rogers- Cashiers Historical Society | Issue: March 2023
The storied apples of the past get their day in the sun with Cashiers Historical Society's Apple Heritage Day, Saturday, March 25, from 11:00 A.M. to 2:00 P.M. at the Cashiers Community Center.  
---
A  little over 10 years after the Zachary family arrived in Cashiers Valley, Alexander Zachary had recorded in his store account books the activity in his apple groves.
Between 1847-1851 he continued listing varieties of apples he either planted or grafted until he had a grand total of twenty-one varieties.  Some of the apples he listed included: Howards, English Crabs, Granny, Green Pippins, Morgans, World's Wonder, Streeked, Red Horse, Junaluska Valley, Buckinghams, Buffs, Yellow Skins and more.
His son T. R. Zachary sold apple trees to area farmers.   T. R.'s apple house built in 1883 still stands on the homeplace of late local resident and great grandson Jon Zachary.  The Zachary apple history continued with Alexander's younger brother, Mordecai. Mordecai grew enough apples mostly for family use. And like many farmers of the day, he probably used a unique method to make harvesting easier.  Farmers would weigh down the limbs of a young apple tree with rocks to keep the tree from growing straight.  That way a ladder was not needed to reach the apples.
Interestingly, Flora Jane Zachary Watkins (1856-1945) Mordecai and Elvira's third child wrote in her memoirs "that her father had a nice orchard of apple trees and I have been in the top of every one of them, and gathered some of the most delicious apples anybody ever tasted; Granny Rogers, Morgans, and others."
Indeed, today, there are still a few old apple trees growing behind the Zachary-Tolbert House on the grounds of Cashiers Historical Society.
The heart of Cashiers Historical Society is preserving tradition by keeping alive the history of the previous generations' wisdom, their creativity, and inventiveness for the next generation.
In an effort to keep the history of apples in our area alive, CHS has celebrated Heritage Apple Day annually since 2007.   Heritage Apple Day is one of Cashiers Historical Society's most important events and is the first event of the new season, taking place each year in March.
The date this year is Saturday, March 25, from 11:00 A.M. to 2:00 P.M. at the Cashiers Community Center.  Heritage Apple Day is a free educational event for all ages.  There will be a variety of apple snacks to sample, and as always, CHS has not forgotten the children.  They will have their own special corner with crafts to make.
 Finally, individuals can bring scions, (young shoots or twigs) from an apple tree and learn to graft the scion to a rootstock.  Everyone can take home an apple tree. By providing this event CHS fulfills the commitment it has as a cultural center that encourages civic engagement and community partnerships by preserving traditions and creating a meaningful learning experience for all.
---
---