Help Preserve Cashiers' History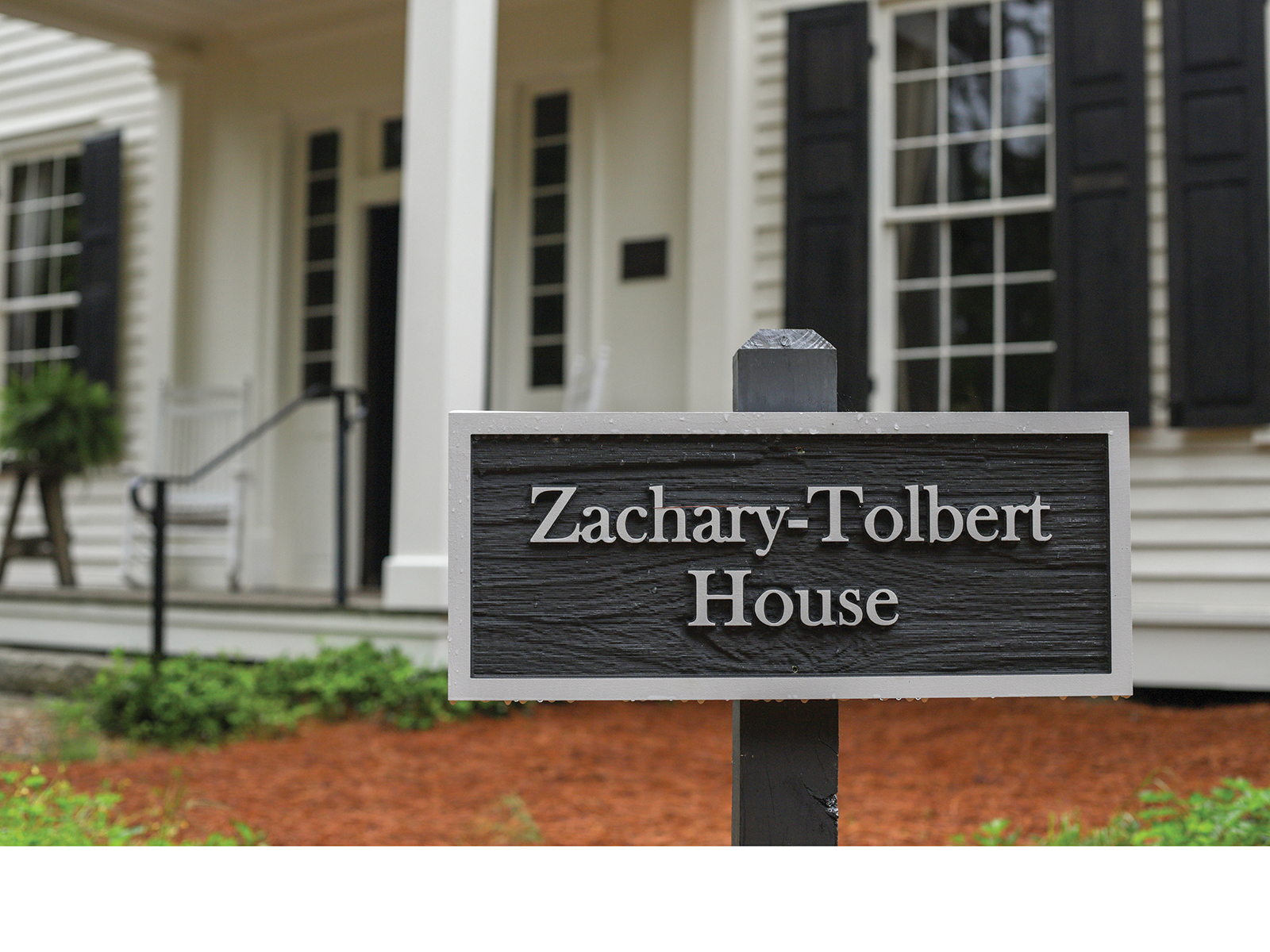 Written By: Mary Jane McCall | Issue: 2020/06 - June | Photograph By: Marjorie Christiansen Photography
As with everyone else in the country right now, Cashiers Historical Society is reviewing their full calendar of seasonal events and fundraisers to accommodate the disruptions caused by COVID-19. 
At the time of publication, plans were to open the Zachary-Tolbert House, Col. John's Cabin, Dependency, Schoolhouse and the brand new Little Free Library on May 22. They encourage everyone to call their office or check their website often for their updated schedule.
One thing that provides peace and a grounding sense of place during these uncertain times is their beautiful campus on the grounds of the historic Zachary-Tolbert house. Even when the buildings and offices are closed, the grounds remain open seven days a week, from sunup to sundown.
People are invited and encouraged to take a moment to enjoy the peace and solitude of the lovely grounds and to take a stroll on their nature trail.
This quarter-mile nature trail, a collaborative effort between the Cashiers Historical Society and the Highlands-Cashiers Land Trust, was dedicated in 2009 and highlights both historical and natural characteristics of our area.
Walkers will be delighted to find that the trail offers stops at two ancient springs, the Tolbert Spring and the Zachary Spring, both positioned on the headwaters of the Chattooga River.  There's nothing like the soothing sounds of a babbling spring to make the cares of the day vanish for a moment.
Also along the trail, walkers will see a 19th century privy, a stump from a fallen hemlock with rings dating it to over 300 years old, sourwoods – trees whose wood was often used to make tool handles, sled runners and sourwood honey – and, the Tolbert rock, dated in the 1920's.  And just for a little contemporary fun, there's also a geocache site on the trail.
Well-behaved dogs on leashes are welcome here, parking is free, picnic tables are available and personal facilities are available in the Dowden Pavilion when the buildings are open. 
The Cashiers Historical Society is a 501(c)(3) organization that honors and protects the historic past of North Carolina's Cashiers Valley.  Like so many non-profits hit hard by the uncertainty of the Covid-19 outbreak they, now more than ever, depend on donations, so please visit today and make a donation to keep this historical gem thriving. For more information call (828) 743-7710.
---
---