Gardening Traditions at Zachary-Tolbert House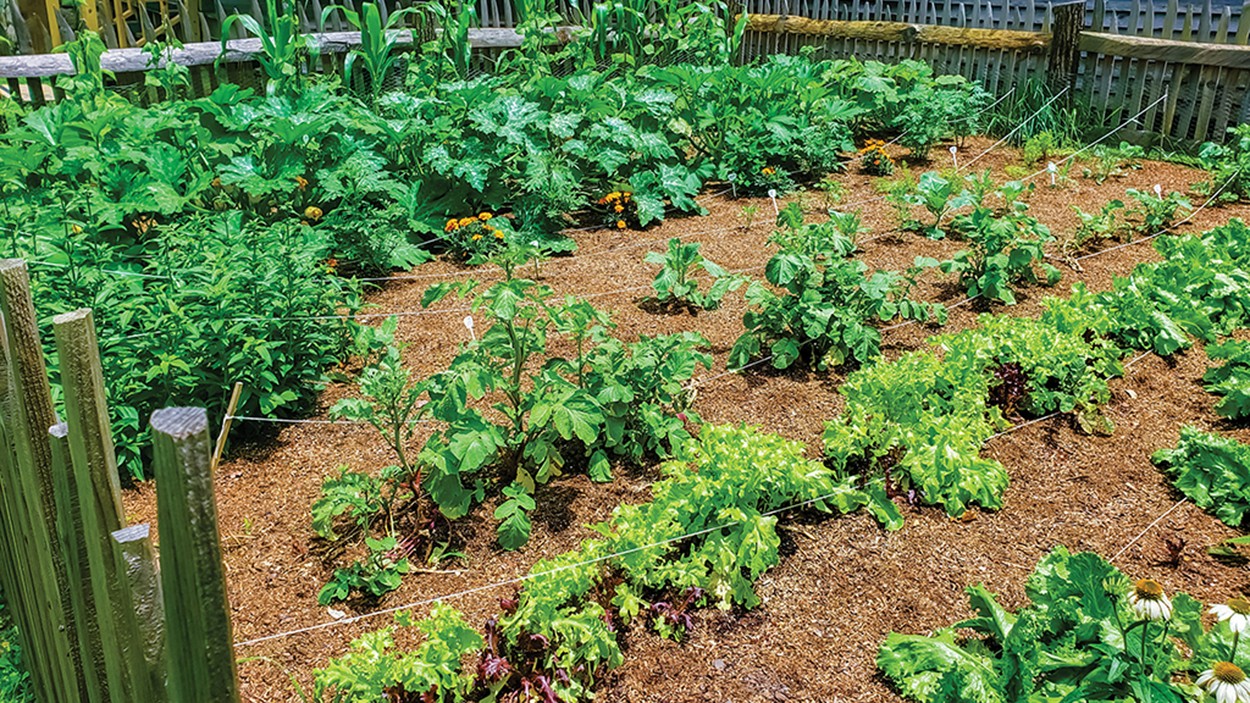 Written By: Deena Bouknight | Issue: 2021/07 – July
The garden thriving at the Zachary-Tolbert House is a patch of precious living history.
---
Living history is found in many forms: cities, re-enactments, museums, and even gardens.
On the grounds of the Cashiers Historical Society, site of the Zachary-Tolbert House, is a historical representation of a 19th century garden, which is planted with heirloom seeds.
Extension services and horticulturists alike classify heirloom seeds as either grown for a "certain length of time" or passed down by a family or group that has preserved them. 
However, one hard-fast criteria for heirlooms is this: The seeds must be gathered from an open-pollinated plant; hybrid seeds do not count as they are helped along by humans.
In Elvira's Kitchen Garden, named for Elvira Keener Zachary, Mordecai Zachary's wife, are heirloom vegetables grown, harvested, and then donated annually to Fishes & Loaves Food Pantry in Cashiers. 
Garden co-chairs Teed Poe and Bette Hines, along with Master Gardener Sally Carpenter, work in the garden. They were inspired to establish the garden after a 2017 Cashiers Historical Society symposium featuring landscape architect Mary Palmer Dargan in 2017 focusing on early American kitchen gardening. 
"The information presented in the symposium directed us on how to build a garden like the one Elvira would have had to feed her 11 children and the boarders who stayed in the house," said Poe. 
The garden is 20 by 20 feet in size and is surrounded by hand-carved wood fencing. However, because the garden is situated on a historical and archaeological site, the volunteer gardeners had to bring in the soil and mound it up instead of digging down, where there might be artifacts from the 19th century. 
Said Poe, "We decided to purchase heirloom seeds that represent vegetables that were planted at that time, such as what is known as the 'three sisters' – corn, beans, and squash. And we also plant cucumbers, lettuce, radishes, carrots…about seven different vegetables in all.
"People are so interested in heirloom seeds that they are purchasing them and passing them down. We love for people to come and see the garden and get ideas for their own gardens." 
---
---