Cornelius Zepher Neal Zachary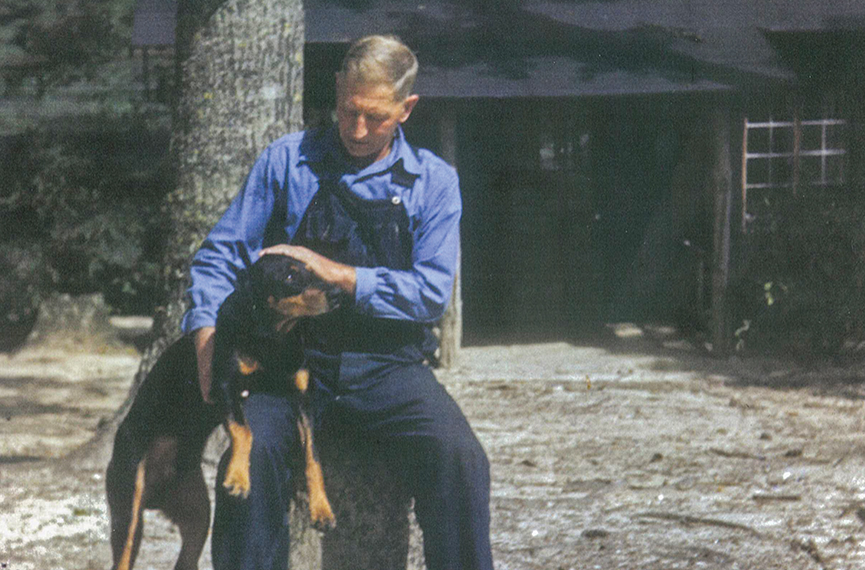 Issue: 2015/12 - December
The October issue of The Laurel contained an article about Neal Zachary's tombstone in the Upper Zachary Cemetery in Cashiers which was lacking his date of death and a plea was made for help in learning that death date. Just a few days after the October 1 publication hit the new-stands, a reader phoned and provided an answer which will now enable a stone-carver to add Neal's death date of September 29, 1952 to Neal's tombstone. An impressive amount of research had been undertaken on Neal and the thick package that arrived soon after the phone call contained the following documents: Neal's death certificate; his wife Bessie's death certificate; Neal's World War I Draft Registration Card; and an Ancestry.com four- page fact sheet for Cornelius Zepher Neal Zachary. Wow, what a name! I suspect that "Neal" was actually the nickname for Cornelius.
Neal's parents were identified as D. Woodford Zachary and Mary V. Mollie Hooper so my folder on Woodford Zachary, youngest son of Col. John A. Zachary, was quickly pulled out of the filing cabinet and I saw that David Woodford Zachary, nickname "Tang," was indeed the father of Neal. Reading decade old emails from Woodford Zachary descendants led me to a new conclusion about Neal's life – it wasn't only sad at the end but it was also touched by sadness while he was still a boy as his father died when Neal was just two months old. Therefore, Neal and his sister, Sophie, were raised by their mother, Mollie Hooper Zachary, the daughter of Alfred
Monroe Hooper.
The picture illustrating this article shows Neal in his overalls with one of his dogs on the grounds of Camp Merrie-Woode. The years Neal spent working at the girl's camp were probably the happiest days of his life.
---
---