CHS Restores 1890 Schoolhouse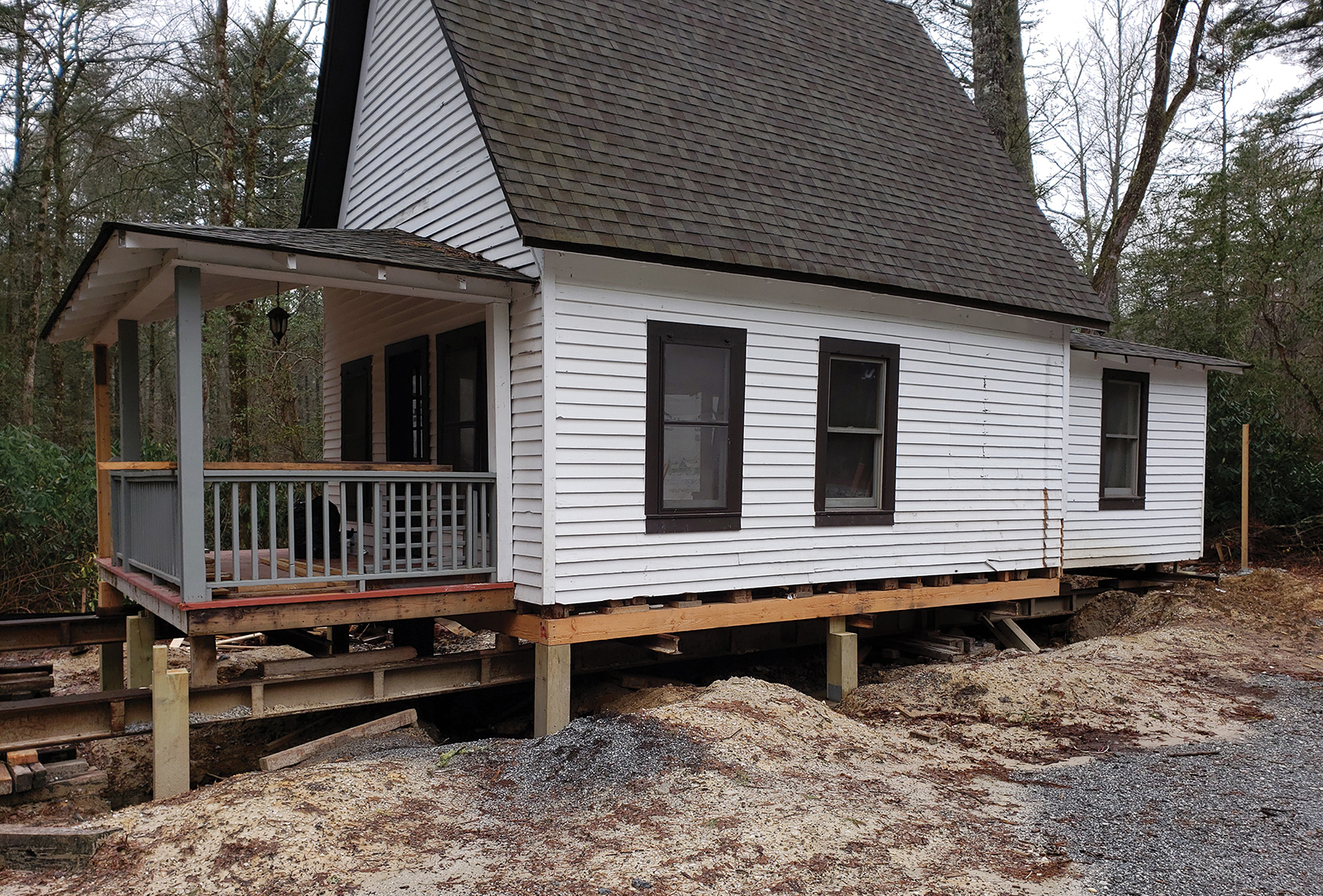 Written By: Mary Jane McCall | Issue: 2019/04 - April
The Cashiers Historical Society has been working tirelessly, restoring and renovating the historic Hampton School House, which was moved to the Historical Society grounds from High Hampton in August 2018. The school was originally built in 1890 for the children of Cashiers by Wade Hampton III, and was staffed by his three sisters. For many years this small schoolhouse was the hub of the community's educational needs,
as well as a community
gathering place.
The society is on schedule for the anticipated grand opening in June.
Working around the often unpredictable winter weather, a dedicated crew has been working diligently to ensure the building is returned to its original state. CHS has extensively researched the building materials original to the structure, measuring exact locations of missing windows, and restoring the previously deteriorated foundation.
Stepping in to help with the project completion, Jennings Custom Homes has replaced a huge, worn out support beam that once sat in the ground and held the schoolhouse together for over 128 years. This restoration completes a vital step in moving closer to being ready to set the building onto its foundation.
Once on the foundation, the repairs and restoration of the interior, as well as roofing repair will begin. Shortly after, the furnishing of a period school desk, wood-fired stove, and teacher's blackboard will complete
the restoration.
CHS is accepting donations to help fund the School House restoration project. Donations may be sent to the Cashiers Historical Society at PO Box 104, Cashiers, NC 28717.
---
---