A Tragedy At Lake Glenville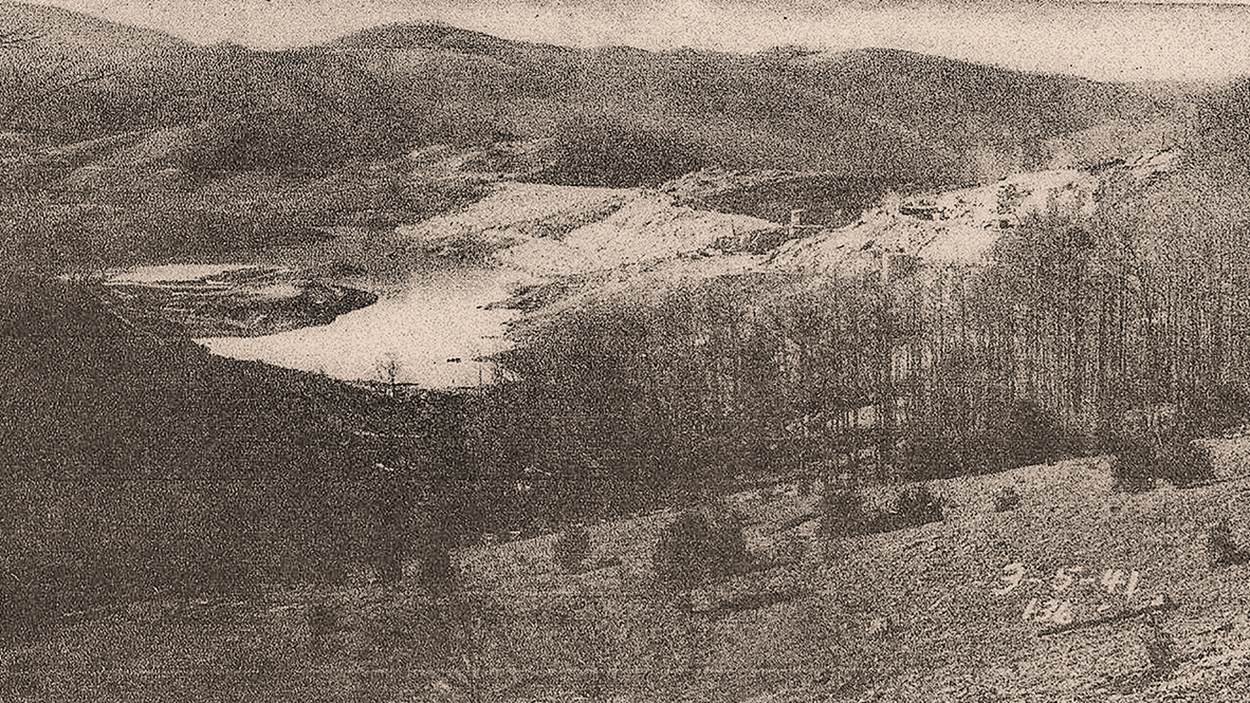 Written By: Carol M. Bryson | Issue: 2021/08 – August
A drowning shadowed Lake Glenville even before it was completed.
---
Even before Lake Glenville was completely filled with water for the first time, there was a tragic drowning of a local boy that summer of 1941.  
The contractors of the dam had shut the valve on the spillway of the lake on February 12, 1941, and the water from its many feeding tributaries began to fill up the valley basin that once was the original village of Glenville.  
A few months later, on a Sunday afternoon in May of 1941, young 17-year-old Richard Allport Breedlove was swimming with other youngsters way down on the freshly cleared and graded bank where the water level was slowly creeping up.  They were on the eastern side of the new lake near where Cedar Creek used to join the Tuckasegee River. 
Richard Breedlove's parents had just signed a deed the prior year giving up nine acres to the Nantahala Power & Light Company.  That nine acres was a portion of their land the company said would be covered by the lake waters when filled to capacity. 
The power company negotiated a "fair price" for the land, but the parents, Walker and Ida Breedlove, did not know at the time the real price the family was going to be paying. 
Richard was swimming with a small boy on his back. When he started to feel exhausted, he called out to the others to come get the boy.  One of them, we only know as "Young Fisher," swam out and grabbed the boy, but Richard was still struggling.  
Shortly afterwards, he sank down in 20 feet of water.  His body was recovered an hour later.  CPR was attempted but to no avail.   
Richard's family consisted of his parents and three brothers still at home, Riddell, Charles, and Howard, and one sister, Cornelia Breedlove.  Funeral services for Richard Allport Breedlove were held at the Lake Toxaway Baptist Church and he was buried at the church's cemetery.  Toxaway was the home of this family's ancestors.
---
---