A Holiday Step in Time, Cashiers Historical Society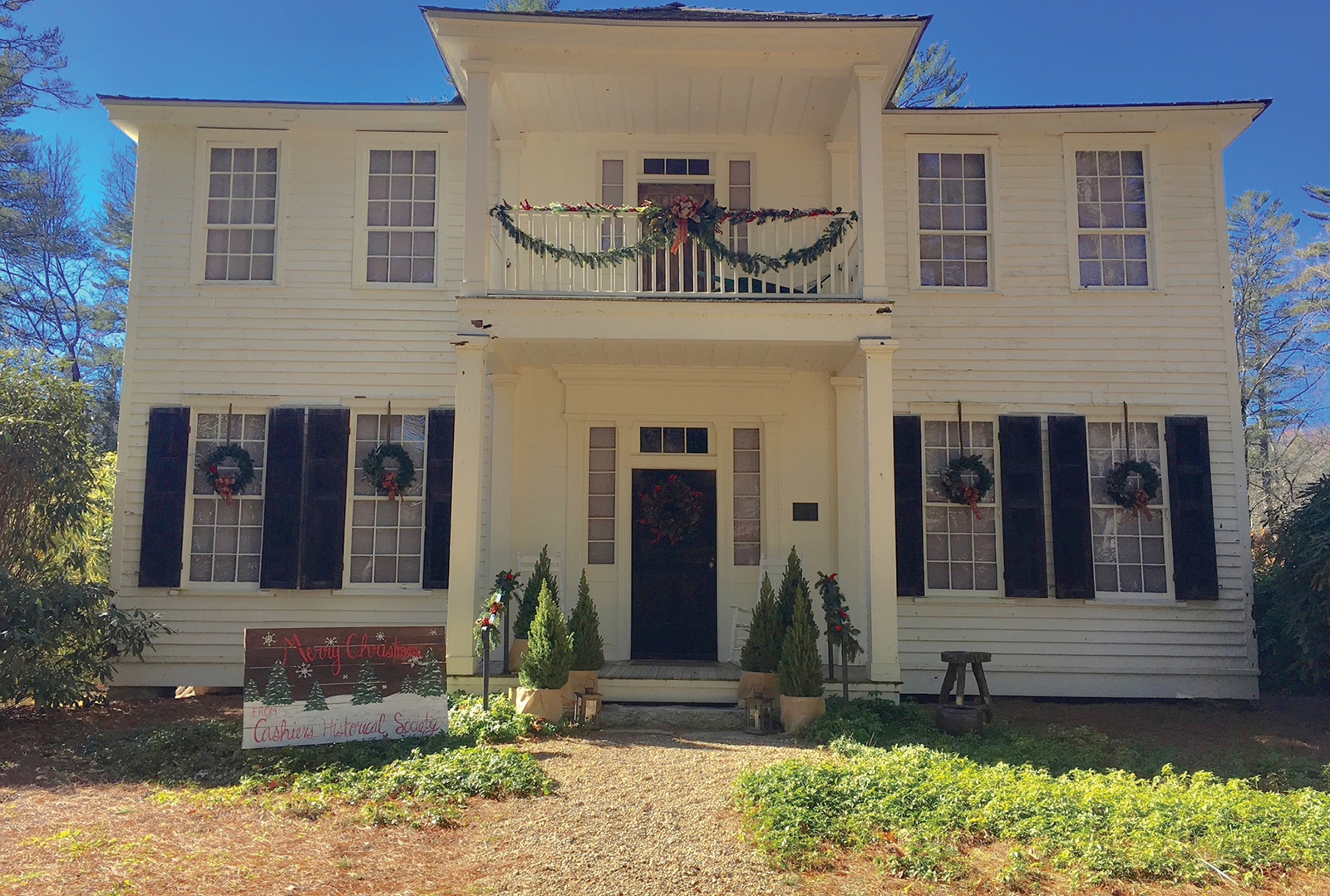 Written By: Mary Jane McCall | Issue: 2017/12 - December
The Highlands-Cashiers Plateau is the place to be during the Christmas season with parades, gaily decorated businesses and great shopping, music, food and festivities, not to mention that the area abounds with Christmas tree farms for choosing that just-right Christmas tree.
When you're ready for a break from the hustle and bustle, the Cashiers Historical Society invites you to visit the Zachary-Tolbert House grounds for a moment of peace and quiet.
Part of the fun of the holidays is capturing perfect photos to commemorate the season and the grounds of the historic Zachary-Tolbert House are the perfect place to capture some great holiday pictures. Take a step back in time and carve a little quiet time for yourself here. The exterior of the Zachary-Tolbert House will be decorated, as well as the grounds, and the interior of Colonel John's Cabin. There is no admission charge to the grounds and permission is not needed so bring your camera and snap away. The grounds are open daily from dawn until dusk.
Thanks to the extraordinary efforts of volunteers Sandi Rogers and Ken Fisher, the grounds become a true winter wonderland and provide the perfect backdrop for picture perfect photos and quiet contemplation. A visit here is sure to recharge your batteries so bring your family and friends, enjoy a quiet moment, and capture feelings and photos to last
a lifetime.
Volunteers and staff also want to remind you that this picturesque setting is a perfect place for taking great photos year-round, whether it be for a family reunion, engagement photos, wedding photos or pictures of the whole family enjoying a walk along their scenic nature trail.
For more information please contact the Cashiers Historical Society at 828-743-7710. They also have a Facebook page so visit that as well.
---
---