Your Local Land Trust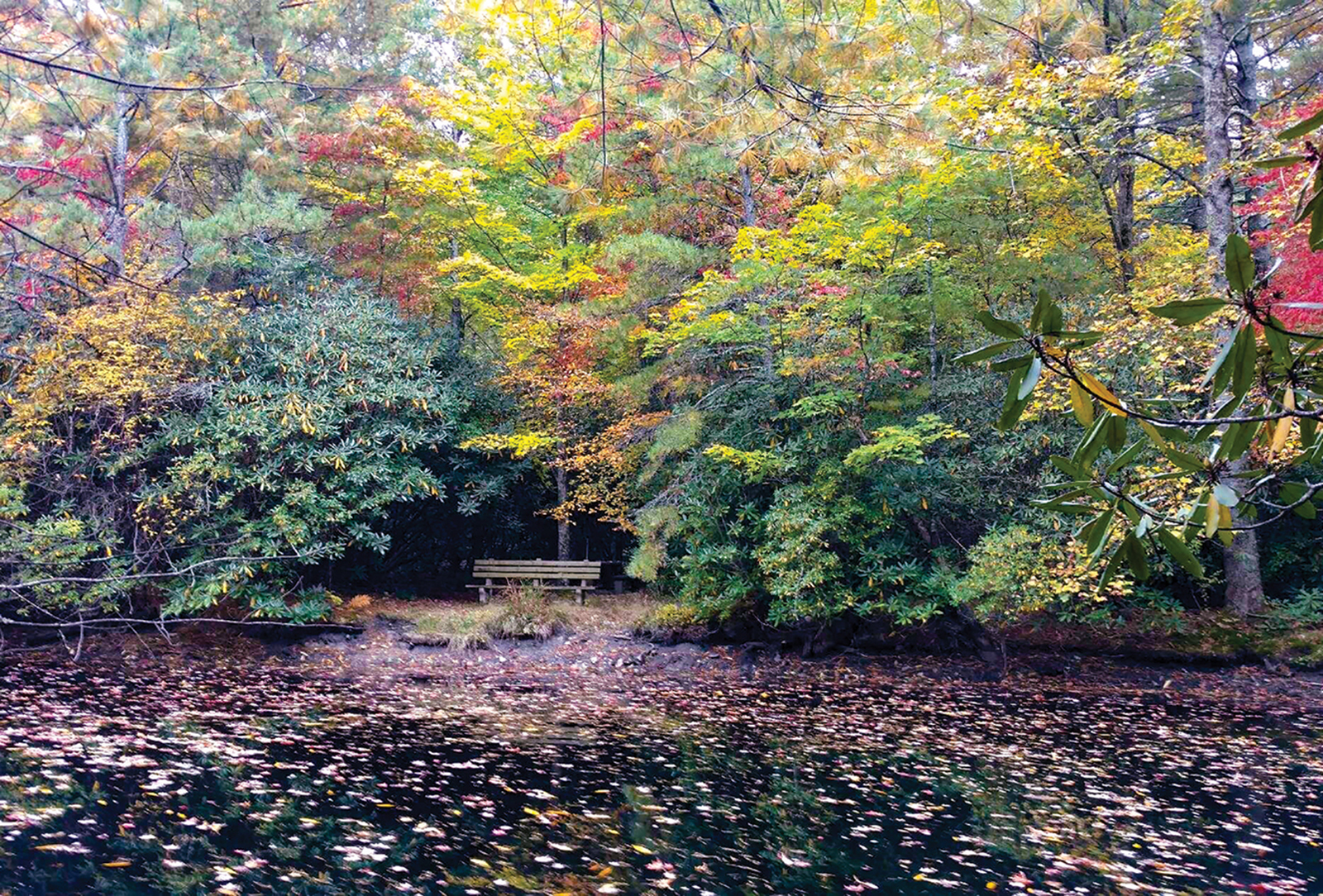 Written By: Julie Schott - Highlands-Cashiers Land Trust | Issue: 2019/11 - November
If you live or play here, you have much to be thankful for. Recently, the staff of Highlands-Cashiers Land Trust reflected on what we are thankful for:
• Two hundred species of plants and animals that are endemic to our mountains, meaning they occur nowhere else on the planet
• The volunteers that repaired and rebuilt the trails on Satulah Mountain;
• Sunset and Sunrise Rocks, the second property we took ownership of in 1914 and one of our most visited and well-loved parks;
• Curious minds of children in Cashiers and Highlands who take part in our Kids in Nature program – they are future stewards of this land;
• All creatures big and small, especially the tiny ones, such as insects, spiders, and other invertebrates, that are often overlooked, but are vital to the function of life on our planet;
• Five new land donors who conserved 65 new acres of valuable land here on the plateau this year along with many others who came before them – together we have conserved over 3,300 acres in 100 places;
• High biodiversity here that makes ours some of the most ecologically significant lands on the planet;
• The many members, grantors and volunteers who give generously of their time and resources to empower us to complete our mission to protect valuable natural resources (you can join us too – hicashlt.org);
• Our dedicated volunteer board of directors who give generously of their time and talent to ensure we can carry
on our mission;
Satulah Mountain Preserve and the early Hi• ghlanders who gathered their pennies and collected $500 to conserve this treasure for us all to enjoy in perpetuity – our first property conserved in 1909;
• Space in the Peggy Crosby Center for non-profits where reasonable rent allows us to keep on track with our lean
operating budget;
• Autumn on the Plateau which is a perfect time to catch the elusive Shadow of the Bear at our Rhodes Big View Overlook. Here you can gaze at the Cashiers skyline- 90% of which is conserved thanks to the USFS, NPS, The Nature Conservancy, and HCLT;
• Brushy Face, Highlands' newest trail built entirely by hand, thanks to our awesome volunteers (who meet the second Tuesday of every month – join us!);
• And all land trusts which exist so nature is conserved –hundreds of land trusts across the nation have collectively conserved more land than our national parks. Support your local land trust!
---
---