Welcome 2021: Carpe Diem Farms
Written By: Sue Blair - Carpe Diem Farms | Issue: 2021/01 – Winter
Carpe Diem Farms takes a moment (just a moment!) to reflect upon 29 years of brightening the lives of horses and the people who love them.
---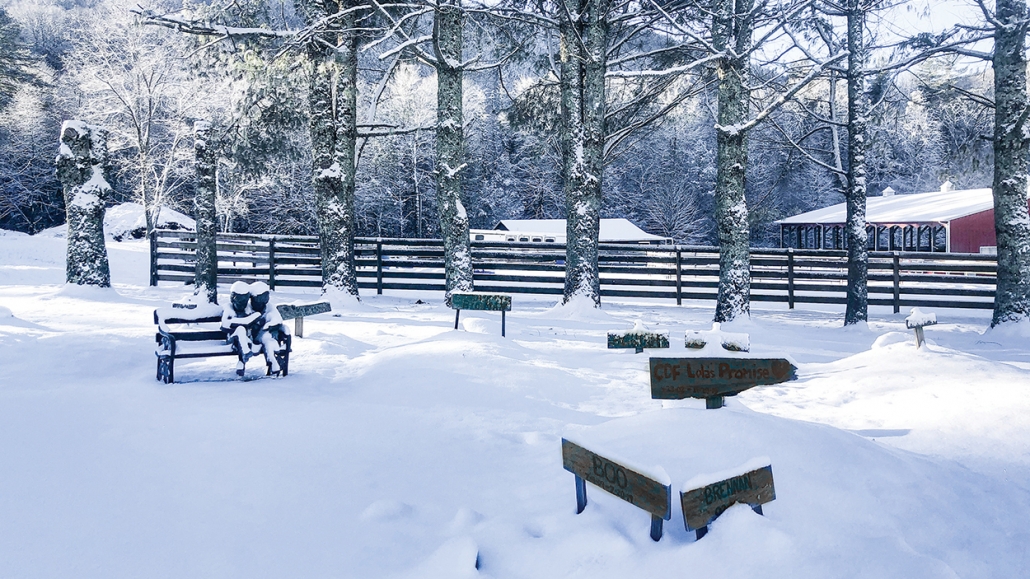 January 27 marks the 29th year of the anniversary of receiving our 501(c)(3) for the educational foundation, Carpe Diem Farms Inc. 
And five years later, we opened Carpe Diem Farms, the place where the experiential educational programs creating magic and miracles with horses and humans began. 
It honestly feels at times like it was only yesterday and yet nearly 4,000 participants, both children and adults, have experienced a wide array of life-altering programs. In addition to the horses, there has been dog training, red-tailed hawk flying, authors teaching their craft, animal communicators, feng shui teachers, dousing workshops, labyrinth building and walking, bird counting, horse training, tai chi, book studies, to name a few of the vast array of programs. 
Additionally, the unlimited volunteer opportunities have all woven the fabric of the quilt which is Carpe Diem Farms.
In January of 2014, (having received our first patent 9/3/2013) Easy's Slipper by Advanced Equine Comfort LLC was launched at the International Hoof Care Summit in Cincinnati, Ohio. This was a company founded and headquartered at CDF, which began with an idea, and built from the love for two Morgan horses, to help horses around the globe suffering from conditions of the hoof. 
Today, with 13 patents and three more recently applied for, the horses of Carpe Diem are making a significant mark on the world. We ship around the globe and have suppliers, veterinarians, farriers and owners in the UK, Poland, Australia, New Zealand, Japan, Korea, Switzerland, Canada and across the US!
What we've learned over the years from the 24 horses who have lived at CDF (eight presently, ages 12-31) who have presented a wide variety of hoof and lameness issues  is that Easy's Slippers can provide horses with a second chance in life.  
Who would have ever thought that the efforts of a small non-profit educational foundation in Highlands, North Carolina, could, by its existence and persistence, become a driving force to provide horses with comfort and help them lead happier, healthier lives?
Visit carpediemfarms.org and advancedequinecomfort.com to learn more.
---
---