Water Is Nature's Blood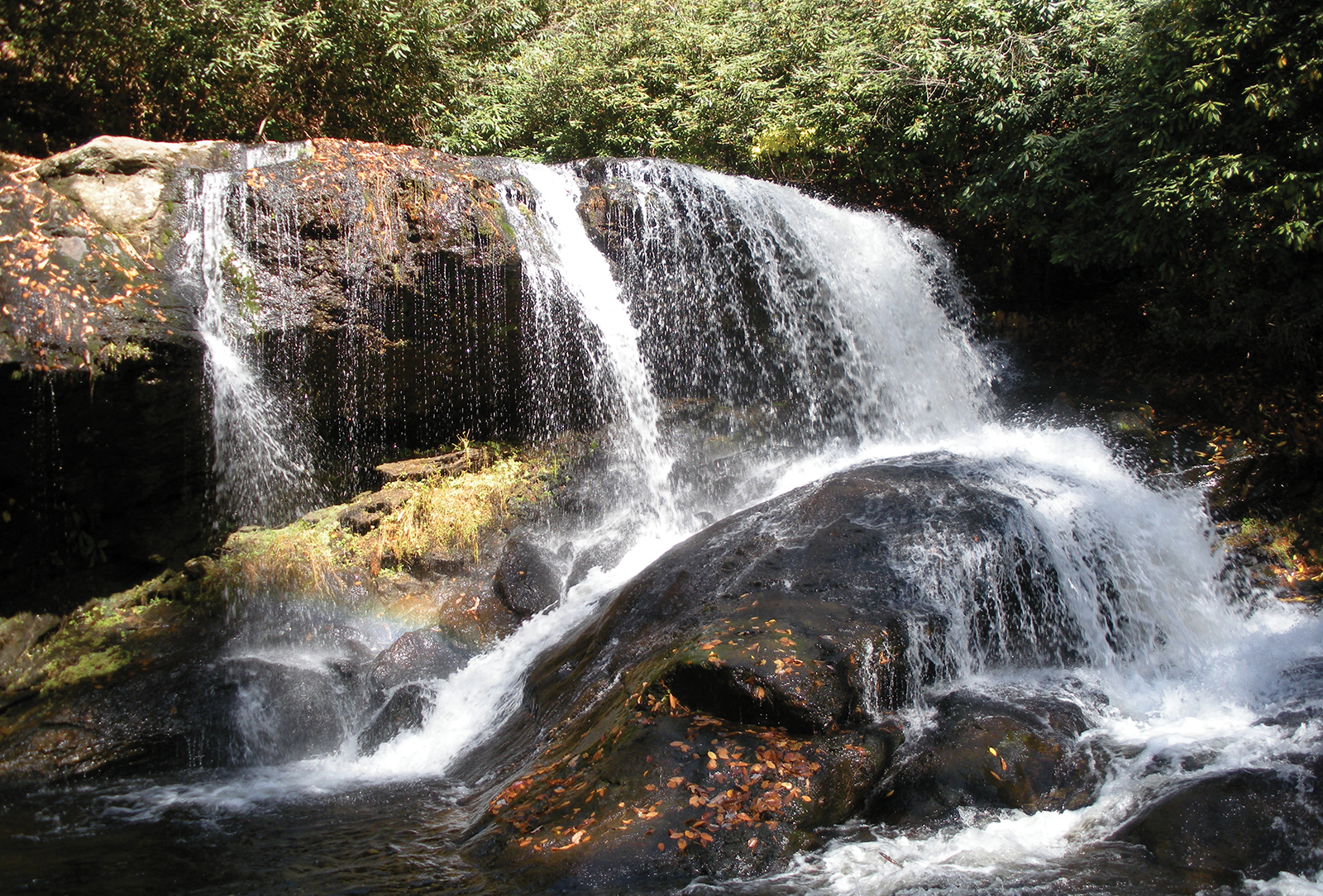 Written By: Dr. Gary Wein - Highlands-Cashiers Land Trust | Issue: 2017/04 - April
I doubt many would argue that having clean water is important to people and healthy ecosystems. We have an abundance of water here in the Highlands-Cashiers area, having the second highest rainfall in the United States.
This high rainfall, coupled with our steep slopes, means we also have more waterfalls than most. Our clean water also means we have some fine trout fishing streams − in fact, some consider the Tuckasegee River one of the best trout streams in the U.S.
Our abundance of water, coupled with the shallow soils on our mountains, means that we do not have very large groundwater reservoirs such as you find on the coastal plain to our east. That means our water doesn't stay here long but finds itself in our streams and rivers pretty quickly after it falls from the sky. Those waters eventually wind up in some six different major rivers and both the Gulf of Mexico and the Atlantic Ocean.
The major contaminant in our waters turns out to be sediment primarily from ground disturbing activities such as houses and roads. Our second water problem is not so obvious – it's increased water temperature. When we open up our stream side forests so we can view the stream we are also exposing them to extra sunlight that warms up the water. This also occurs when we make ponds or lakes. Warmer water makes it difficult for the insects that trout depend upon to survive and as a result we impact our trout populations. Impoundments like ponds and lakes also restrict the
movement of stream fishes.
Protecting water quality is a conservation priority for the Highlands-Cashiers Land Trust. We do this by protecting streams from development within our conservation easements and fee simple properties. All streams have 100-foot forested buffers where possible and only minimal disturbance is allowed.
Now more than ever, it is critical that we protect our valuable land resources for all generations. As you're enjoying the first days of spring, remember that your land trust is working year-round to protect the quality of the air you breathe and the water you drink and healthy habitat for all who live here now and for future generations. To learn more, visit www.hicashlt.org.
---
---