Wapiti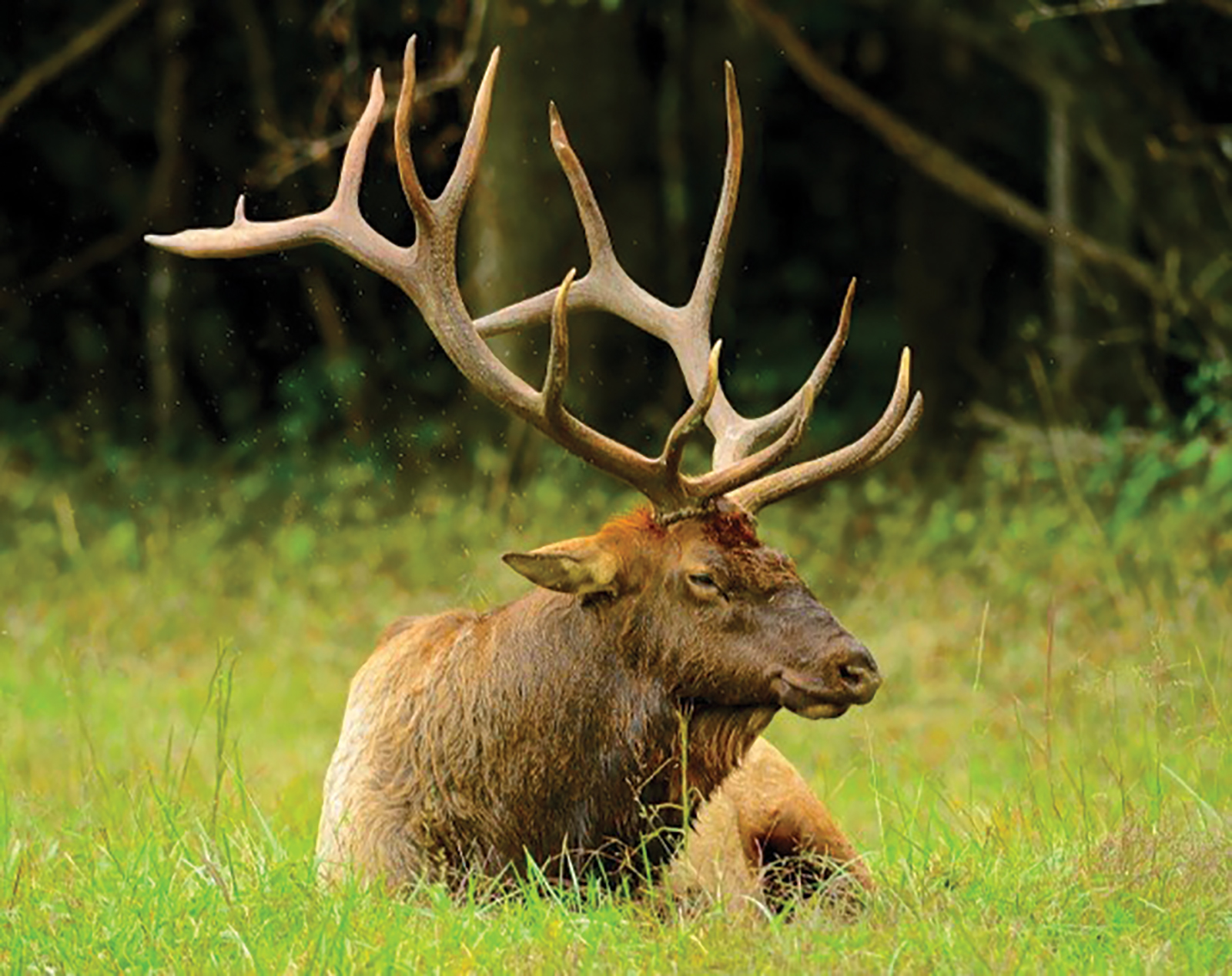 Written By: Julie Schott - Highlands-Cashiers Land Trust | Issue: 2016/09 - September | Photograph By: Don Elliott
The Shawnee Indians called them "wapiti," meaning "white rump," but you may know them as elk. They are the largest and most regal of the deer family and admired by many for their great strength and stamina.
Centuries ago elk roamed the Southern Appalachians and elsewhere in the eastern United States, but by 1900 they came close to disappearing due to over-hunting and loss of habitat. Thankfully, in 2001 the National Park Service began to reintroduce elk to our area, starting with 25 who were brought to Cataloochee Valley.
Since then, the herd has flourished! Visitors flock to the picturesque valley throughout the year to catch a glimpse of the abundant elk there but the most intriguing time to visit, by far, seems to be autumn when the elk begin their mating season known as "the rut."
During the rut, the very social elk display intriguing behavior as the male "bulls" vie for the companionship of the "cows" and are not afraid to battle other bulls for that right. The dominant bulls do not hesitate to chase down and round up any cow who wanders from the herd. The telltale sign that the rut has begun is the "bugling." It is a beautifully eerie call the bulls use to attract females and challenge other males, and it can be heard echoing throughout the valley this time of year. This is truly a magical time and place to experience the elk in their habitat.
A visit to Cataloochee Valley involves a beautiful but long and winding road to get to the remote section of the park. Although it is well worth the drive and large crowds, on Tuesday, September 27, you will have a rare opportunity to learn more about the mighty elk right here in Cashiers as part of the Village Nature Series. Ann Clayton, one of the Elk Bugle Corp Volunteers from Cataloochee Valley, will travel to Cashiers to share her knowledge of the elk and their reintroduction to the Valley. Join Highlands-Cashiers Land Trust and The Village Green at 5:30 P.M. at The Village Green Commons across from the Cashiers Library for this free, family-friendly program.
To learn more visit hicashlt.org.
---
---