Walter Wingfield of HCLT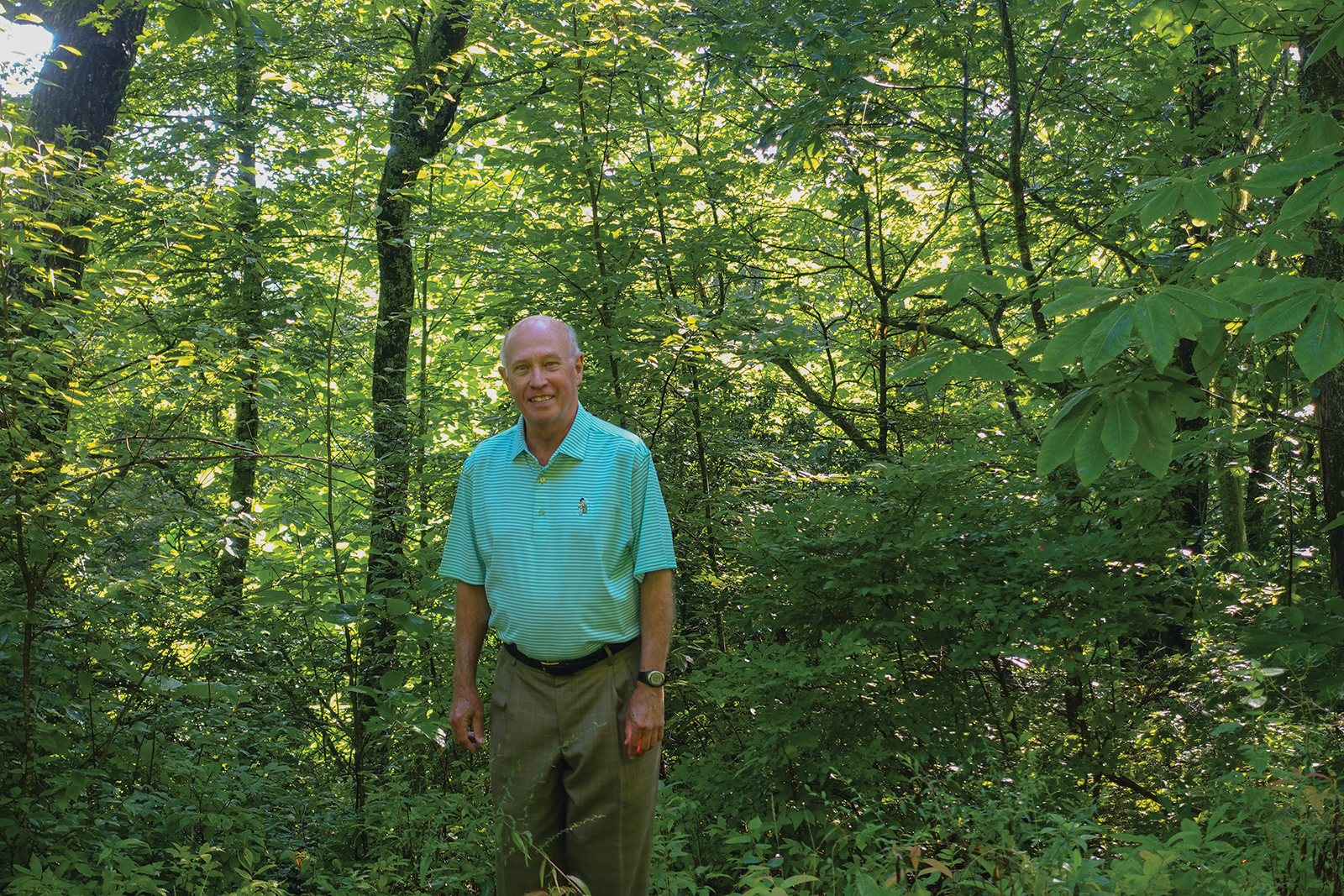 Written By: Jenny King | Issue: 2016/09 - September | Photograph By: Marjorie Christiansen Photography
The Highlands-Cashiers Land Trust is fortunate to have a very active working Board of Directors, headed up by President Walter Wingfield of Highlands.
Formerly of Atlanta, Wingfield and his wife Sarah Morgan retired to live in Highlands full time in 2005 and he immediately became a volunteer with several organizations, joining the board of HCLT in 2011.
He is a member and president of the NC Bartram Trail Society, which has blazed, built, and maintained the trail, much of which lies within the Nantahala National Forest. His work with the Bartram Trail Society goes hand-in-hand with the Highlands-Cashiers Land Trust.
So what does our land trust do? Wingfield says their main focus is preserving property so it can't be developed. This happens through donations of property and conservation easements. Under the conservation easement, the landowner donates the development rights to the property to the Land Trust but retains ownership of the land. In 1996 they accepted their first conservation easement on the six-acre tract next to the Highlands Biological Station. In all, the Land Trust has accepted donations and conservation easements covering over 3,000 acres in 71 places.
HCLT has a paid staff of four plus an Americorps volunteer, and their offices are located at the Peggy Crosby Center on Fifth Street. The organization is the oldest land trust in North Carolina and among the oldest in the United States. It originated in 1883 with the creation of the Highlands Improvement Association, a group created to "protect, preserve, and promote the natural beauty of Highlands." Their efforts have grown in scope and now include the Cashiers area.
A large part of their mission is to educate both children and adults through Eco Tours, the Village Nature Series in Cashiers, and school programs.
"We've spoken with at least 1,000 children over the years in every school in the area and our adult programs have grown greatly in popularity," said Wingfield.
He suggests there are many opportunities for volunteers to become involved through stewardship, trail building, and educational programs. For more information, please contact the Highlands Cash-iers Land Trust at (828) 526-1111 or visit HiCashLT.org
---
---