Volunteer Spotlight Linda Parrish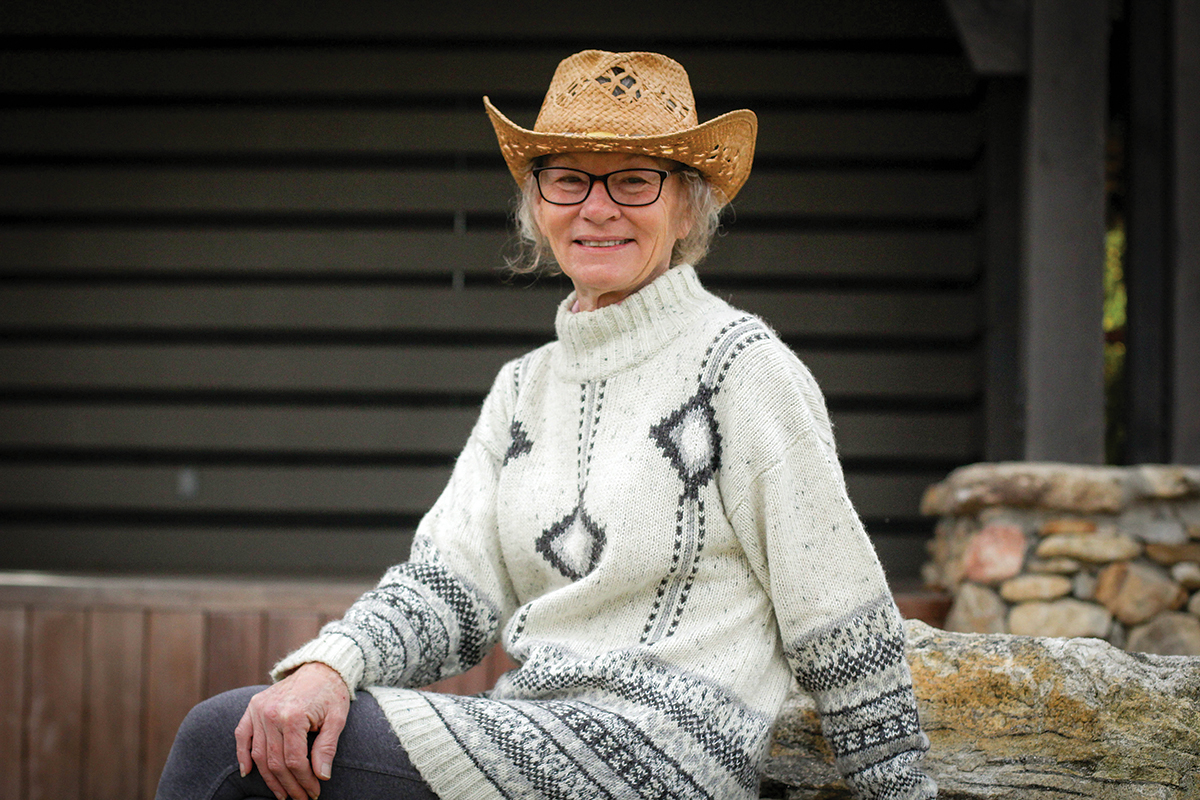 Written By: Jenny King | Issue: 2016/12 - December | Photograph By: Marjorie Christiansen Photography
There are some people who just ought to be considered locals even if they weren't born here. Linda Parrish is one. Her first trip to Highlands was at age 15 when she spent one memorable summer with a friend from Miami. She later went to Brevard College and, thanks to fellow student Sherry Potts Kremser, came up all the time.
Linda is a broker with Country Club Properties and owns Loma Linda Farm where she boards dogs and rides horses. She has four children, one of whom is a teacher at Highlands School.
She knows the area. She knows the people. She knows there are folks in the Highlands and Cashiers areas who need help getting enough food.
That's why Linda supports her dear friend Donna Few and The Gathering Table. Donna says she couldn't have done it without the help of Linda. Linda says Donna is amazing and has a huge heart. You might say it's a mutual love fest and both believe in serving others.
The Gathering Table now has a mobile kitchen and serves dinner every Thursday in Glenville. They have also served dinner for the Tuesday night dinners in the Highlands Community Building. All Donna's meals are organic and free of charge.
Linda and her family have helped serve at the Community Table dinners and she says, "It's a lot of work, but a lot of fun. My boys and I try to go every Tuesday. When it's my turn to fix the meal, I call Donna!"
Parrish says she is not equipped to feed the masses, but The Gathering Table is. While Donna prepares the food, Linda and her fellow volunteers plate it, serve it, and clean up.
"You get a real sense of community and I see a lot of locals that I haven't seen in a while. Since I've been here for almost 40 years, I've gotten to know a lot of people who fly under the radar; people who helped make Highlands what it is and people who welcomed me with open arms," she says.
She encourages everyone to support The Gathering Table by contacting Donna Few at (828) 226-9968 and GatheringTableNC.com.
---
---