V.G. Commons Almost Complete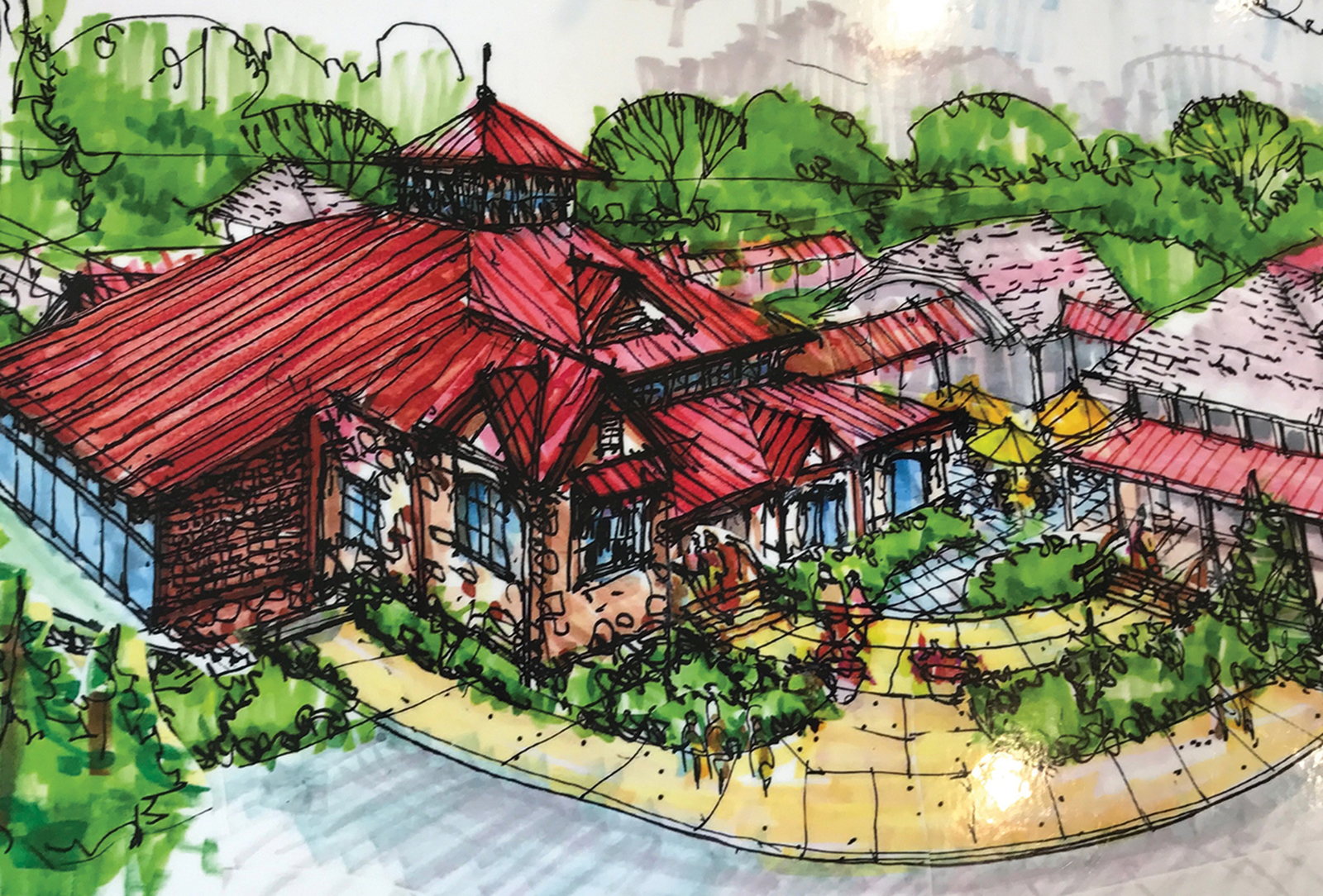 Written By: Ann Self - The Village Green | Issue: 2019/11 - November
The Village Green Commons expansion is near completion. This 5,800-plus square-foot timber frame building will enhance the lifestyle of the Cashiers area by elevating public engagement; strengthening the physical and economic health of the community; expanding educational opportunities; promoting the arts; providing year-round entertainment; and enriching the wellbeing of residents and visitors to the area.  
The Village Green is committed to bridging diverse populations and transforming individual lives.
"This structure is made of thousands of individual parts. Each one supports and holds the structure together," says Ann Self, Executive Director. "Likewise, every resident and visitor to the area is a critical component in the life of this community, and everyone in Cashiers has a place in this amazing new facility. "This new building is EPIC, a center for education, performance, innovation, and community."
Events are already being scheduled now for 2020.
This majestic event venue was designed and constructed with 30-foot ceilings, a stained-concrete floor, two garden courtyards, and massive hand-carved beams connected with mortise and tenon joinery. In addition to public gatherings, the venue is also available for private occasion celebrations.
The expansive open space of the main hall provides a stunning location. The venue also features two smaller rooms, a catering pantry, green room and a state of the art audio-visual system. Venue rental can include the use of the Commons Pavilion and Lawn.
"We are looking forward to opening this building of The Village Green Commons for everyone to enjoy in many varied ways," comments Self.
A gala grand opening is planned for next Spring. To learn more about The Village Green, including how to schedule an event or how to make a contribution to the nonprofit that operates the 13-plus acre park in the heart of Cashiers, call (828) 743-343, email [email protected] or visit VillageGreenCashiersNC.com. You can also follow on social media, @CashiersGreen.
---
---