Twice New, Twice Treasured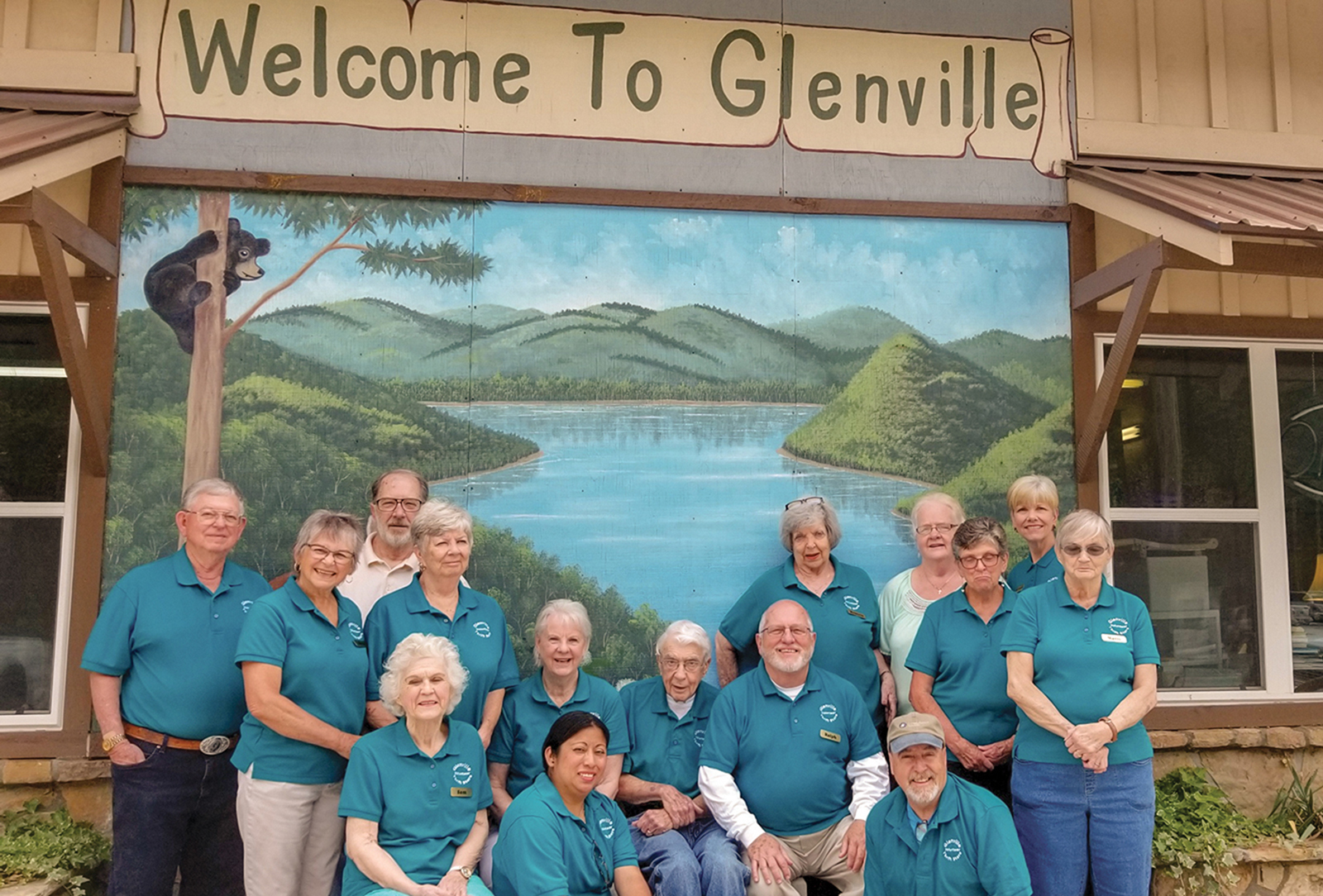 Written By: Mary Jane McCall | Issue: 2019/06 - June
Have you ever noticed that cute little building on the side of the road in Glenville with the beautiful mural of Lake Glenville on its store front? It beckons you to explore it more thoroughly, and check it out you should, for this little gem is the Glenville Thrift Shop, a treasure trove of pre-loved items of every sort, size and description.
Under the umbrella of the Glenville Community Development Center, the Thrift Shop and neighboring Community Center embody the ideal of a community taking care of its own. Staffed entirely by volunteers, and overseen by a volunteer Board, this well-organized thrift shop offers a little of everything for the bargain hunter, from housewares and bric-a-brac, to furniture.
You'll be shopping for a good cause as proceeds are funneled back into the community, save for a portion used for upkeep and renovations. Each year they award a graduating high school student from the Glenville-Hamburg Township the Viola Bryson Scholarship in the amount of $2,000 per year for four years. They also give annually to the Deerfoot Boys Club, Fishes and Loaves, Cashiers-Glenville Rescue Squad, and the Blue Ridge Free Dental Clinic.
In addition, they offer Blue Ridge School funds to be used for items of need at their discretion. In the past these funds have helped purchase computers, music equipment, playground equipment, calculators and other supplies.
They also work side by side with local churches to provide support to families in crisis. The Community Fund is used for community improvement and beautification. Their reach into the community is a benefit to so many.
The Community Center can be rented for private gatherings and is often the site for family reunions. Community functions can use the facility at no charge. From May through September they host Potluck Fridays on the last Friday of each month at 6:00 P.M., free to community members. They provide the entrée and attendees bring a dish.
The Saturdays before the Potluck, the community enjoys "Grilling in Glenville" from noon to 3:00 P.M. – free hamburgers and hotdogs and all the fixings, along with music by one of the local Bluegrass/Gospel bands.
If you get a chance to stop by, please do and tell the hardworking volunteers thank you for a job well done.
---
---