Touching Lives Forever | Highlands Literacy Council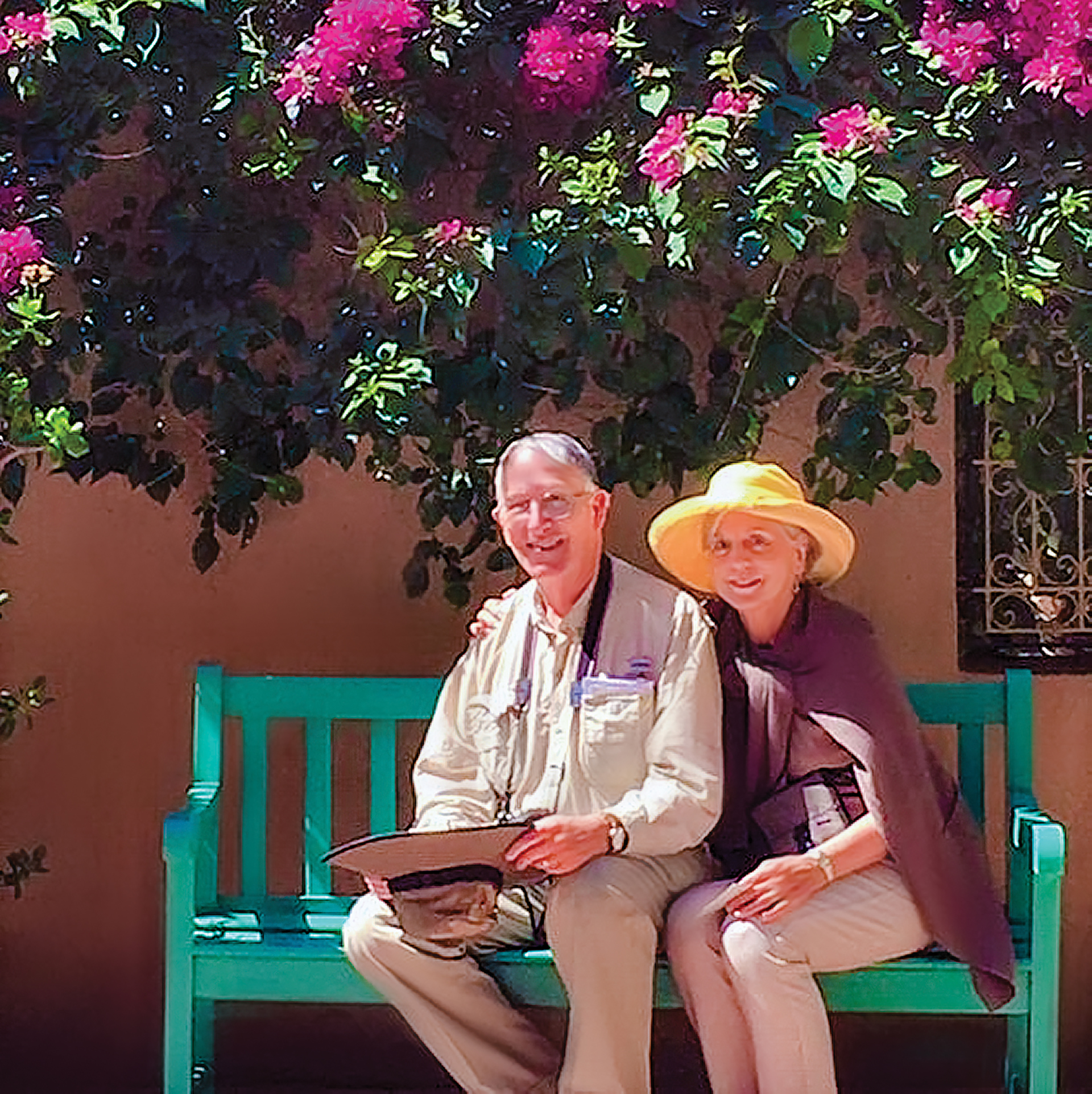 Written By: Jane Jerry | Issue: 2020/10 - October
Gerry Doubleday would be the first to say that just thinking about the importance of literacy gets him emotional. 
"I clearly remember the first time I heard about the Dolly Parton Imagination Library.  I had no idea that if kids aren't reading at grade level by the end of third grade 74 percent of those struggling readers won't ever catch up.  And reading proficiency at this age is an important predictor of graduating from high school."
Gerry's voice catches at this point.  
"My father died when I was three years old and let's just say my family was at the lower end of middle class. My mother and other close relatives nurtured and encouraged me throughout my school years. As a product of Tennessee schools, I learned English as a second language and eventually earned an Engineering Degree from the University of Tennessee and an MBA at South Carolina.
"So I was one of the very lucky ones.  But others weren't so lucky and I met a lot of them during my years working at the Greenwood Mills textile plant in South Carolina. If you don't have a high school diploma and probably some type of advanced certificate or degree, your chances of getting a good job are low."
Gerry's wife Avary remembers the same moment when they learned about Imagination Libraries.  
"We were attending a conference and a representative from the Ferst Foundation for Childhood Literacy described their experiences founding Dolly Parton Imagination Libraries in rural Georgia communities. The importance of early intervention is staggering."
"So staggering," Gerry continues, "that we brought the idea back to Highlands and made sure The Literacy Council established a Dolly Parton Imagination Library to serve Highlands, and eventually all Macon County." 
Later, Gerry and Avary worked with Emerald City Rotary and the Greenwood County Public Library to start the Imagination in Greenwood, South Carolina.
Today over 1,000 Macon County children ages birth to five years old receive a free book in the mail
every month. 
The Literacy Council understands the critical importance of early intervention and recognizes that parents and families are the child's first reading teachers.  Together with dedicated supporters like the Hack Foundation, Read to Me and many individuals, The Literacy Council raises approximately $30,000 annually for this program. 
DPIL is just one of many programs The Literacy Council delivers to Macon County — in person and on-line — to raise literacy levels for people of all ages in our Appalachian mountains.  Childhood, adulthood, and livelihood: they are all improved by our ability to read and learn.  The Literacy Council stands ready to help with free programs for people of all ages.
The Dolly Parton Imagination Library
Dolly Parton founded the program in 1995 in Tennessee to foster a love of reading among her county's preschool children and their families. By mailing high quality, age appropriate books directly to their homes, Dolly wanted children to be excited about books and to feel the magic that books can create. Moreover, she wanted to insure that every child would have books, regardless of their family's income.
The Imagination Library provides the infrastructure for the program, including managing the central database, coordinating book selections, wholesale purchasing, monthly mailings and administration.
Since DPIL was created in 1995, 143 million free books have been gifted as of August 31.
Macon County readers wishing to support a child's membership in DPIL should contact The Literacy Council at (828) 526-0863.
---
---