The Village Green: A Park for the People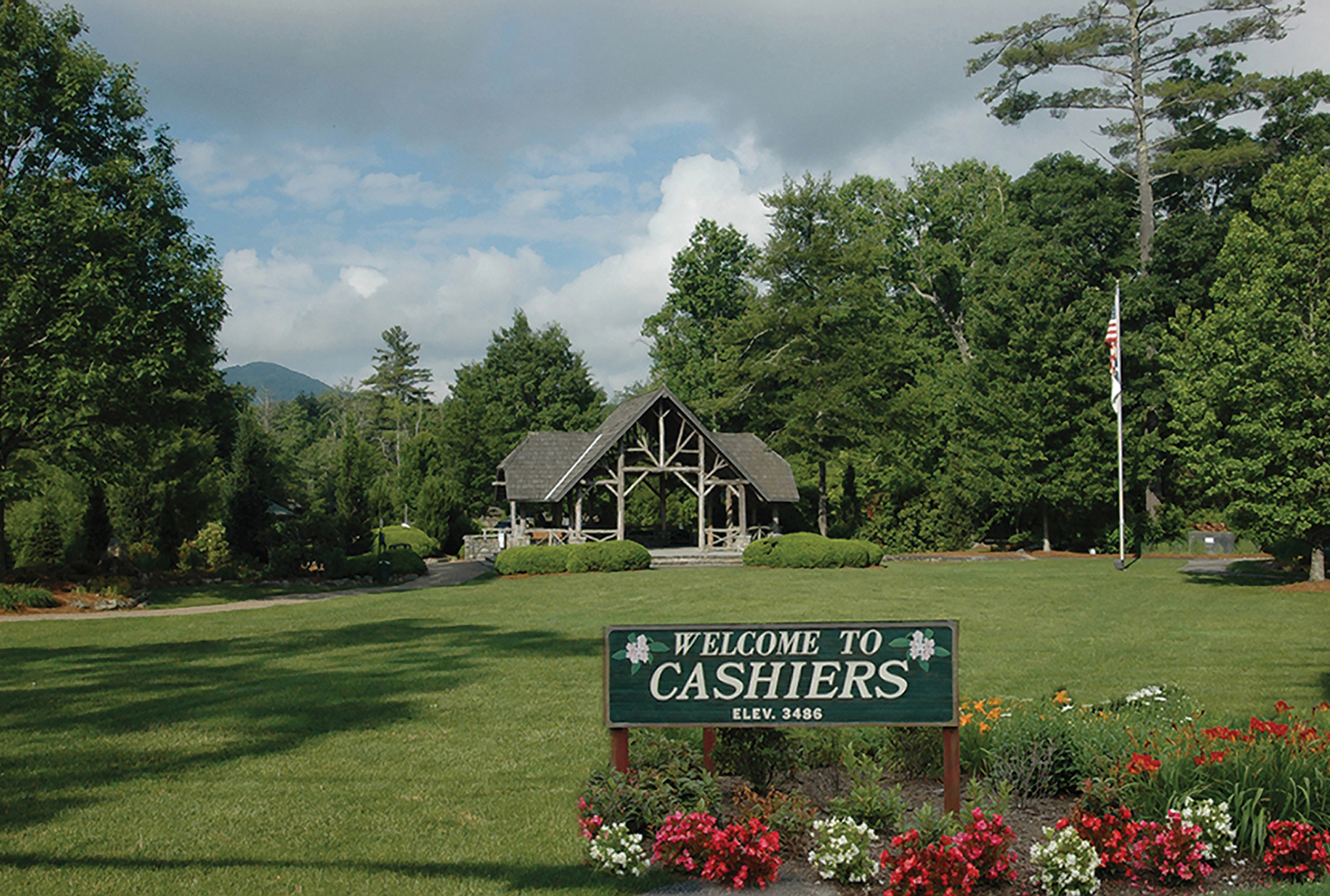 Written By: Ann Self - The Village Green | Issue: 2017/12 - December
For 25 years, The Village Green has been a park for the people. The founders set out to create a free, public space that would enhance the community's mountain lifestyle. Since that time, residents, and visitors to the Cashiers area have benefited from this shared public green space. The Village Green is celebrating its Silver Jubilee Anniversary as a vibrant 13-acre park in the heart of Cashiers for everyone to enjoy.
The Village Green attracts thousands of adults and children each year. People come from all over the region and across the country to play on the large lawns and garden areas, view amazing public art, traverse the lush woodland and wetland trails, and play in the large children's playground, the Village Play. Dogs and their owners especially love the meandering paths for walking in The Village Green.
The Village Green endeavors to directly and positively have an impact on Cashiers' image. Community events in The Village Green provide a window into the pleasurable pursuits and traditions that make Cashiers unique. Whether it's an open-air concert, an educational program highlighting unique natural and cultural features of the area, celebrating the holidays, birthdays and other special occasions with family, sharing a picnic with friends, or simply sitting in the shade, everyone has a different reason why they love The Village Green. This landmark is a treasure for the entire community.
Despite its tremendous popularity, few people realize that The Village Green is not a government-funded park. The Village Green is a public park conserved and managed by a private non-profit 501c(3) organization that depends on the financial support of individuals to help fund all of the fun and interesting activities as well as maintain the park for everyone to enjoy. Please consider a generous year end, tax-deductible gift to The Village Green. Donations can be made online at www.villagegreencashiersnc.com or mailed to P.O. Box 2201, Cashiers, NC 28717. For more information about The Village Green, call (828) 743-3434.
---
---