The Tip of the Spear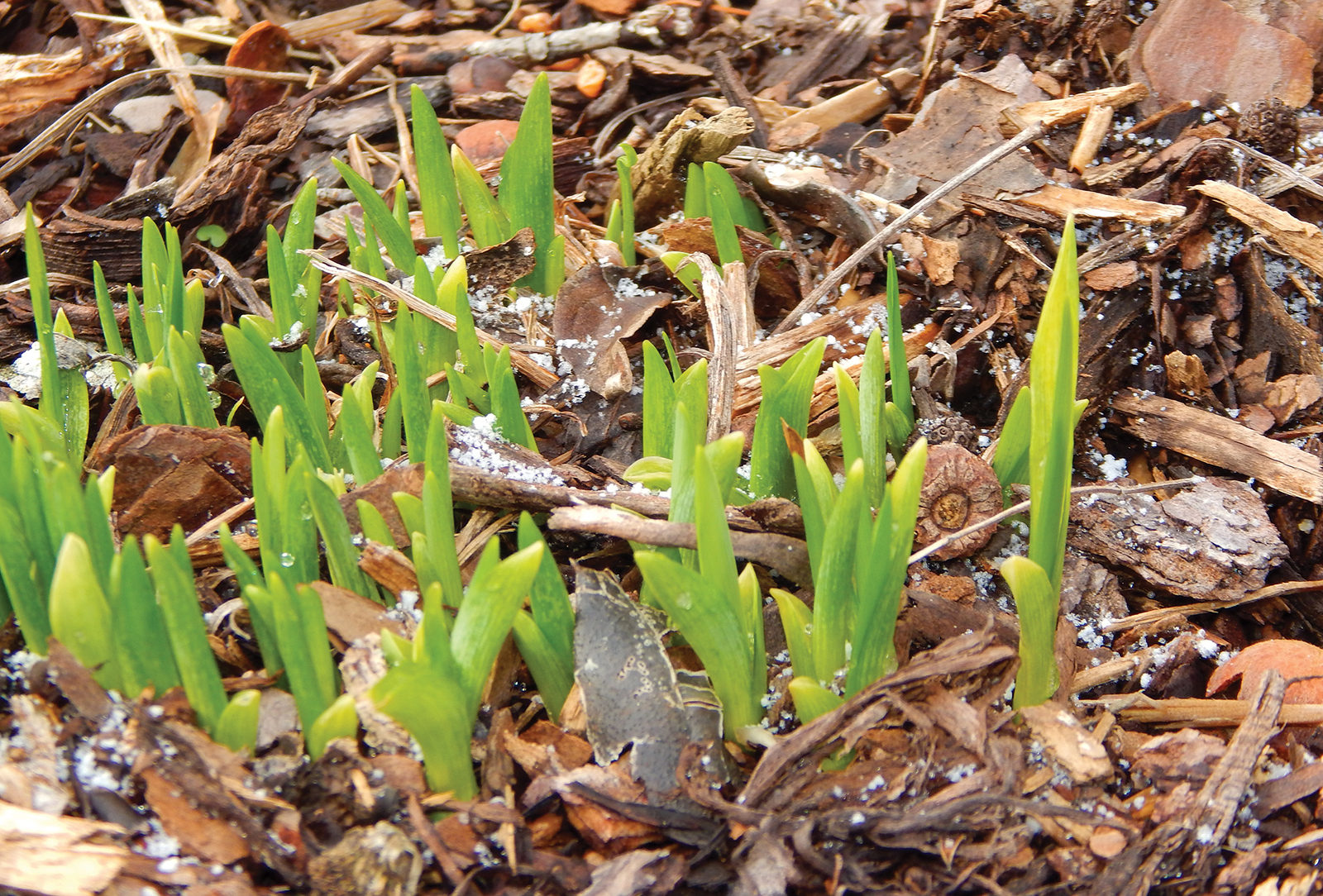 Written By: Julie Schott - Highlands-Cashiers Land Trust | Issue: 2020/03 - March
Spring on the Highlands-Cashiers Plateau is truly magical with the emergence of our diverse assemblage of wildflowers. This emergence almost seems like it happens overnight but it is a process that has been underway since the fall. There is a race to emerge, flower, get pollinated, and set seed before the light disappears with canopy closure.
However, this race cannot start until the risk of freezing is over. Emerge too soon and you freeze, emerge too late and you run out of light. The plants actually develop the new shoots in the fall; when pumped up with water in the spring, they become full grown plants.
The other hazard to being a plant in the forest is leaf litter. In the fall the forest floor is covered with a thick layer of leaves. This means there is a layer of leaves between the dormant plants in the ground and the light above. Nearly all of the wildflower's emerging shoot is shaped like the tip of a spear, so it can pierce the leaf litter. This spear is common in the Lily family and a high percentage of the spring wildflowers are members of this group, which includes the trout lily, Solomon's seal, and the trilliums.
The environmental cue that triggers flowering in plants is primarily soil temperature. With continued climate warming and change, we may see earlier and earlier emergence of wildflowers, resulting in a complete mismatch with their pollinators that are cued to emerge by day length.
By some estimates the spring in 2019 was three weeks earlier than 2010. Hang on, because the next few years could be an interesting time here in the Western North Carolina mountains.
The Highlands-Cashiers Land Trust conserves over 3,400 acres in over 100 places that help to protect the air we breathe, the water we drink, and the incredible diversity of biota in southern Macon and Jackson Counties. Join us at hicashlt.org.
by Julie Schott,
Highlands-Cashiers Land Trust
---
---