The Power of Mentoring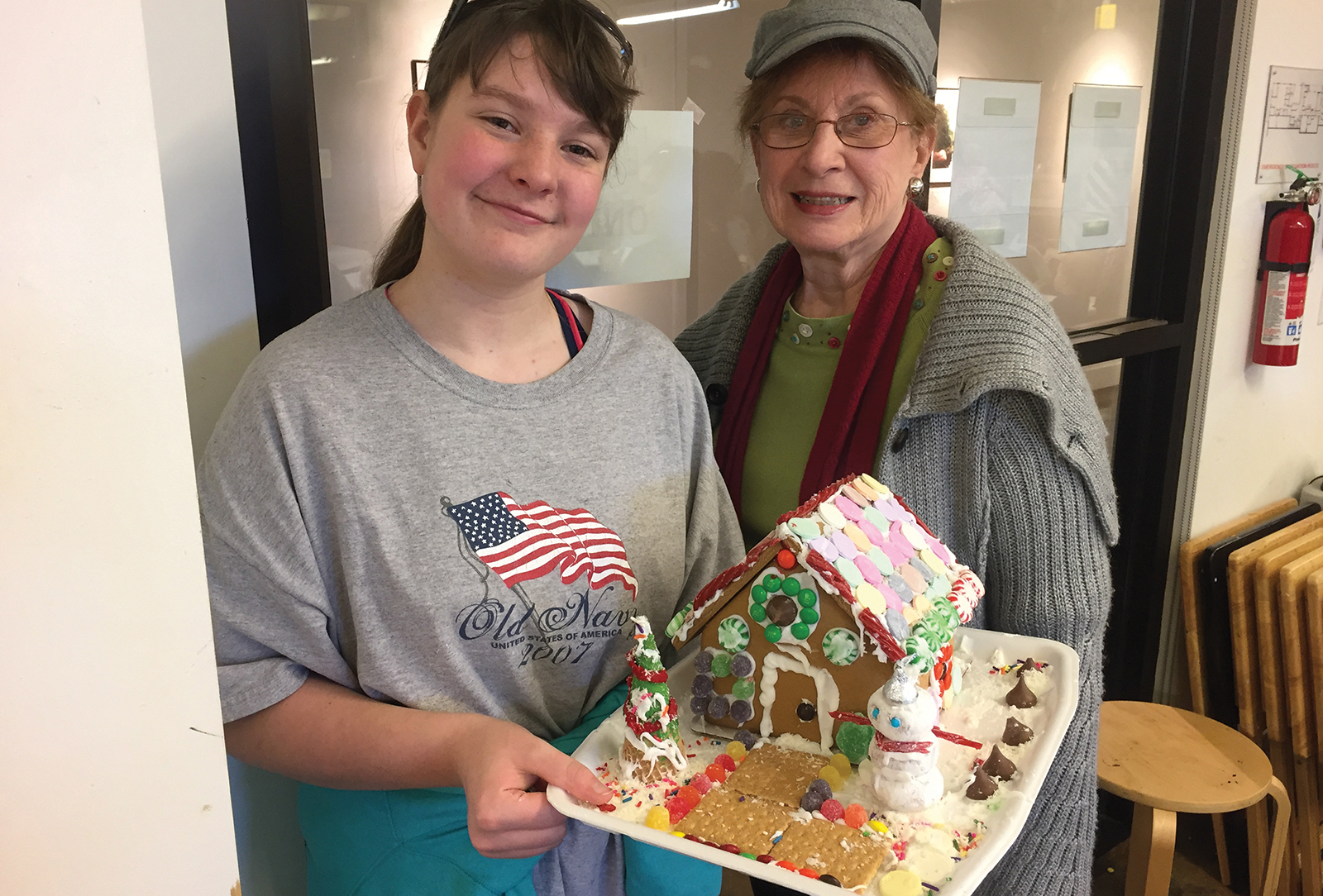 Written By: Elizabeth Spaulding - Big Brothers Big Sisters | Issue:
Partnerships with local businesses and support from residents have allowed Big Brothers Big Sisters of Cashiers participants to do some special activities.
The Bascom in Highlands is a great resource and partner of BBBS. During the holidays, they provided mentees and their families the opportunity to build their own gingerbread house at The Bascom's annual Gingerbread House Workshop. BBBS participants built unique gingerbread houses adorned with their choice of a wide variety of candy and embellishments.
Additionally, BBBS Advisory Council planned a unique opportunity for the members of our organization over the winter holidays.
The council felt it was important to find ways to foster a sense of giving and outreach for the Littles (mentees). One of the ideas that caught spark was to use a portion of BBBS's enrichment funds to provide each Little money to shop for their families for Christmas. This offered mentors the chance to assist their Little in budgeting, planning, and thoughtfully thinking of others on an outing together. It proved to be a great opportunity for Littles to give back to their family and to put others first during the season of giving. Both Bigs and Littles reported that this was a very enriching learning experience and the first time that many of them have ever given their family members a gift that they have chosen and purchased.
Big Brothers Big Sisters of Cashiers offers a great mentoring opportunity in our area. With 18 currently active mentor and youth pairs, BBBS is looking to grow by building on our successes in bettering the lives of children through shared experiences and activities with caring adults. The power of mentoring is seen through the improvements in our participants' academic performance, attendance, and self-confidence. We are always looking for additional mentors of all ages who would like to commit to being a part of a child's life.
If you want to learn more about mentoring through BBBS, please contact program coordinator Elizabeth Spaulding at [email protected].
---
---