The Horses of Carpe Diem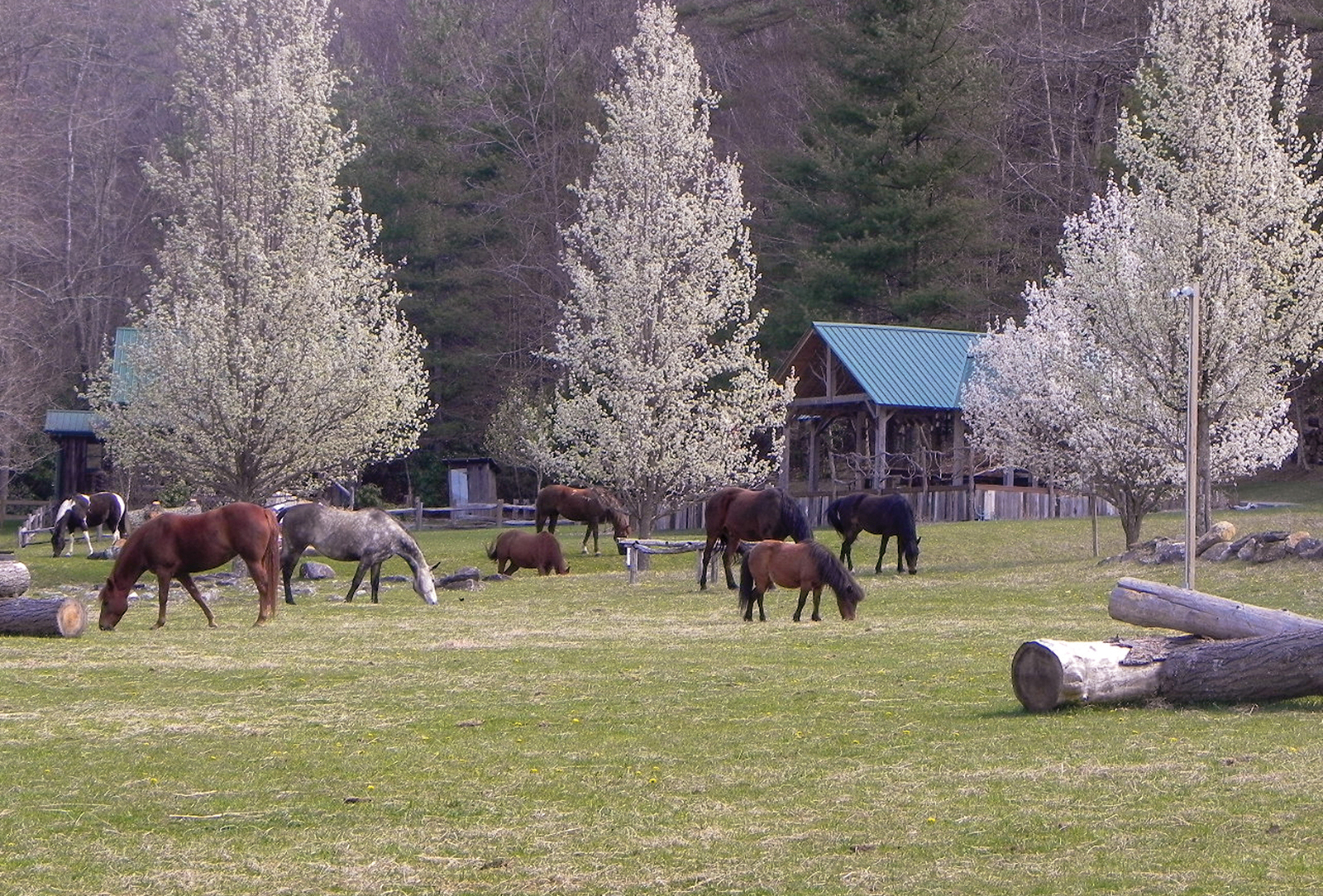 Written By: Sue Blair - Carpe Diem Farms | Issue: 2019/06 - June
The pervasive theme of all the articles I have written throughout the years has been of blessings and gratitude. What has been received and what has been given is immeasurable.
Carpe Diem Farms has had an incredible history in Highlands. What began as one person's idea in 1992 and opened as a place in 1997 has impacted literally thousands. Men, women, children, horses, dogs, cats and birds…all beneficiaries and all providers of the gifts.
When I walk down memory lane and consider the humble beginnings from which we came, remember all who helped vision, dream and build what we have become, it is quite remarkable. We have provided summer camps, after school programs, adult workshops, book studies, labyrinth walks, fly fishing demonstrations, riding lessons, horse whisperers, fundraisers, musical concerts, barn dances, barbecues, drumming circles, Native American dancers, and oh, so much more. We have hosted authors, horse trainers, and artists, all with the purpose of helping individuals "explore the human potential through equines."
The horses of Carpe Diem, the 13 who rest in our St. Francis Cemetery and the nine remaining in the stables have been the teachers, therapists, staff and colleagues; the very essence and backbone of what we do and who we are. When you work with and have relationships with horses, I believe you become a much more fluid person. They mirror our energy, our feelings, our fears and our joys. Our horses over these 27 years have changed lives of people, and now horses, around the globe.
Carpe Diem Farms continues to be a sanctuary for those who visit, participate, or volunteer. The horses continue to be our teachers. The research, development and manufacturing of Easy's Slipper, together with all the insights into the mechanics of the horses' feet and their locomotion, is giving us a world-wide platform to aid others. Come see for yourself!
Carpe Diem Farms is a 501(c)(3) experiential education foundation. Visit us at carpediemfarms.org.
---
---