The Helpers and the Doers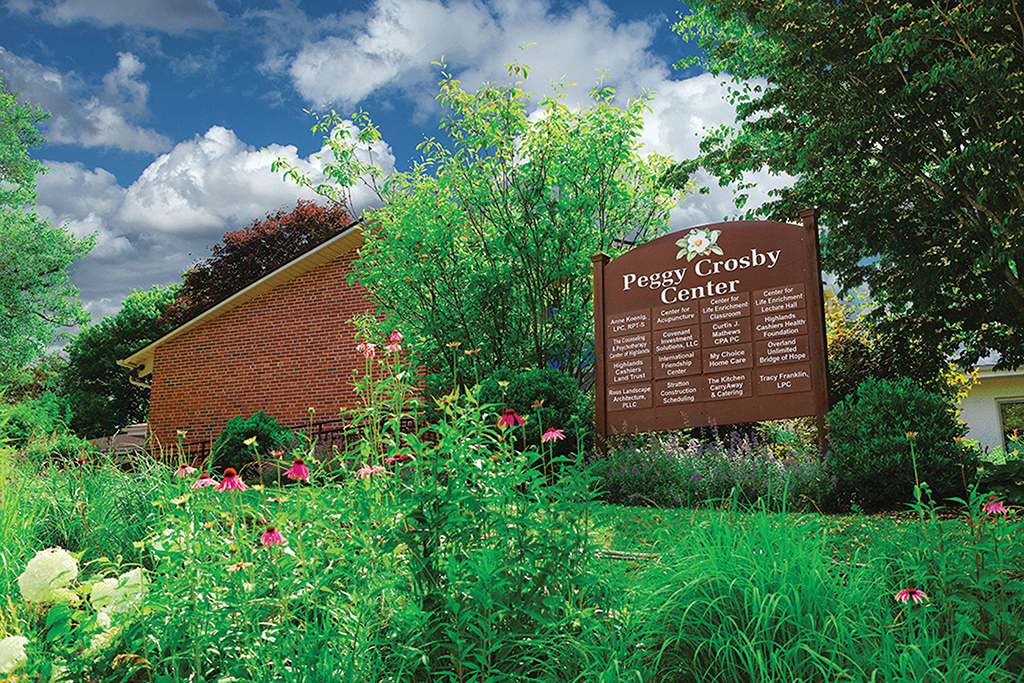 Written By: Donna Rhodes | Issue: May 2023
After a mid-winter complication, the Peggy Crosby Center is back in business as a community-wide resource.
---
Highlands is blessed with remarkable non-profits, filled with thinkers, dreamers, helpers, and doers.
Many of these groups call the Peggy Crosby Center home. Peggy's mission is to provide affordable office space to such community service organizations. That affordability is made possible through the generous contributions of local donors.
In the words of Robert E. Smith, Chair of PCC's Board of Directors, "We strongly thank all the donors that make this mission possible."
Peggy would like to shine a spotlight on a few of their generous contributors, again, Robert E. Smith, "Mountain Findings has donated several heart defibrillators so that we have one on each floor. The Cullasaja Women's Group gave grant money that helped us over the hump to afford the new roofing project. We were also able to upgrade the HVAC system and our internet service.
"We also had a donation of a refrigerator from Mountain Findings for the kitchen. Without these generous donations and donations from community members, we would not be able to finance these much-needed improvements. We also have a Pollinator Garden that serves nature."
This year, Peggy was able to raise money to put a new roof on the PCC. Rotten wood, soffits, and gutters were replaced with new materials as well as the new roof. Many thanks to the Roman Roofing Company for a timely and fine repair.
The Peggy Crosby Center tenants include these nonprofit organizations: The Center For Life Enrichment, Counseling and Psychotherapy, Center of Highlands, Highlands-Cashiers Land Trust, Highlands Plateau Audubon Society, Highlands Health Foundation, International Friendship Center, Overland Unlimited Bridge of Hope, The Kitchen that provides catering, and other small businesses that serve specific needs of area citizens.
Again, thanks from Peggy to their treasured donors. "You are our foundation, and the roof over our heads."
PCC can be found at 348 South 5th Street. Their website is PeggyCrosbyCenter.org.

---
---