The Best Week Of My Life
Written By: David Stroud - Cashiers-Highlands Humane Society | Issue: March 2023
Critter Camp is a unique bonding experience between wise, compassionate kids and the residents of Cashiers-Highlands Humane Society.
---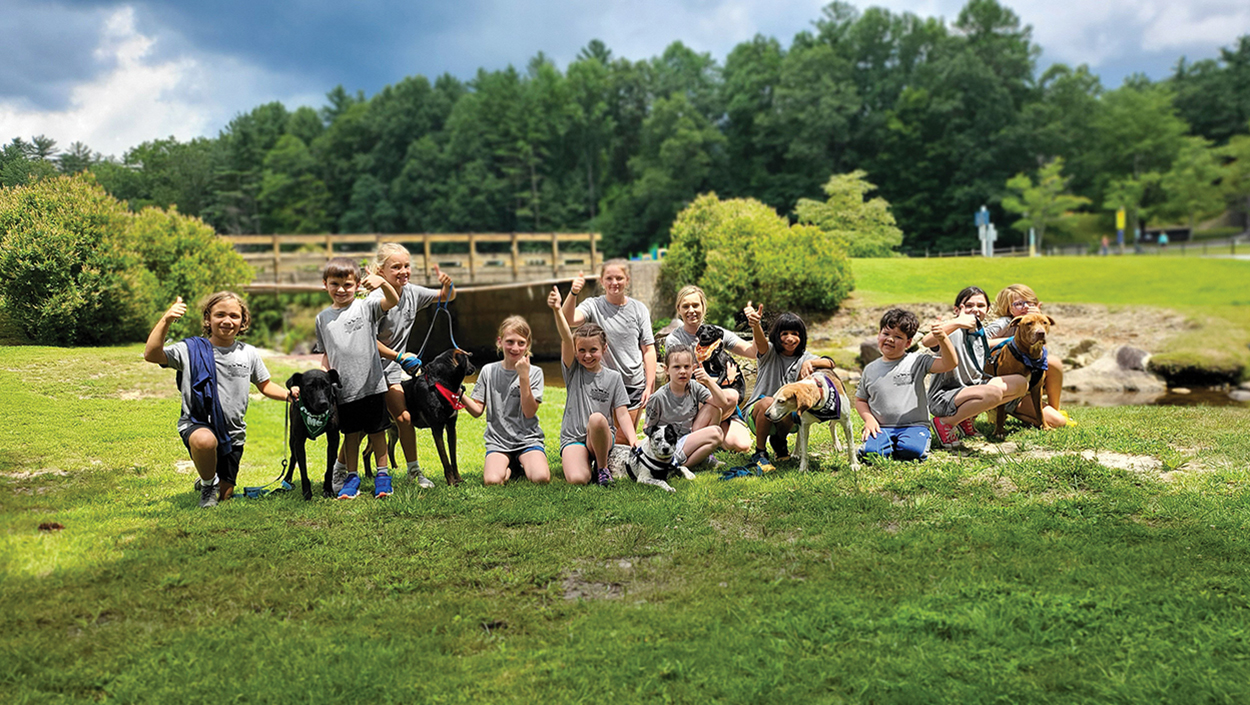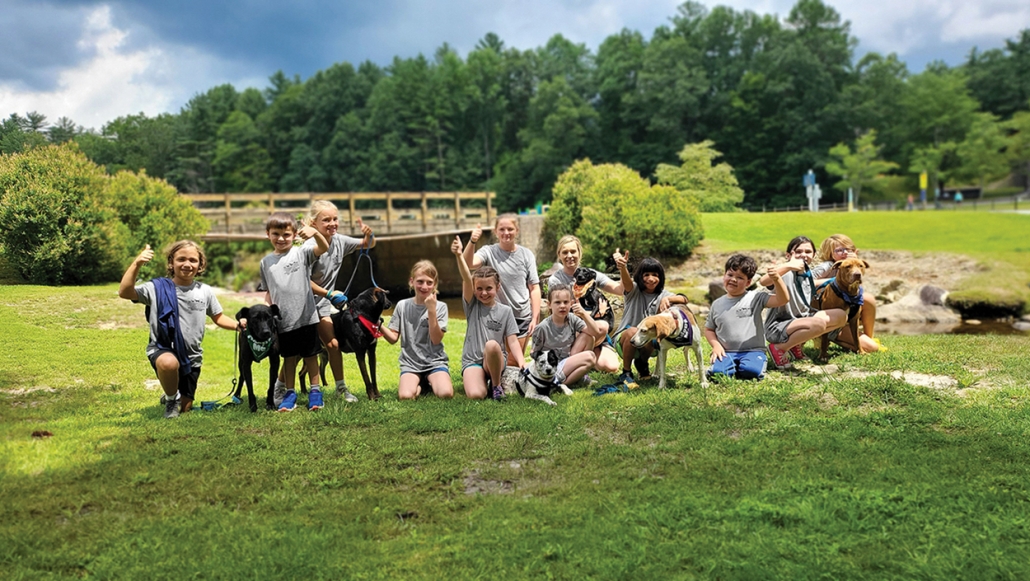 When a nine-year-old child on a Friday afternoon, completely unsolicited and out of the blue, looks up to you and says: "This has been the best week of my life," well…you just know you've done something extraordinarily special in someone's world.
That's what Critter Camp at the Cashiers-Highlands Humane Society does for local animal-loving children. The quote above is what a wonderful Critter Camper named Katya said to me during a Friday "graduation hike" at the end of our inaugural camp week in 2019. 
Critter Camp teaches children kindness towards animals, compassion for their survival, and a respect for the habitat that we share. Critter Camp features fun and interactive experiences with animals at our no-kill shelter; humane education programs including canine body language, dog bite prevention, and responsible pet ownership; dog training demonstrations; plus, exciting guest presentations by animal welfare experts, wildlife biologists, and law enforcement K9 officers. The camp experience concludes each week with a Friday afternoon hike with CHHS shelter dogs.
Critter Camp is Monday-Friday 9:30 A.M. to 3:30 P.M. and is tentatively scheduled for three weeks this summer, one week in June and two weeks in July. Exact dates have not been determined at this writing – please call us at (828) 743-5752 or email [email protected] for updated information. Each week of Critter Camp is $250 per child and is open to rising second-graders through rising fifth-graders. There will be a maximum of 10 children in each camp. A limited number of scholarships are also available. 
Cashiers-Highlands Humane Society is a 501(c)(3) non-profit animal welfare organization located at 200 Gable Drive in Sapphire, one-and-a-half miles east of the Cashiers Ingles in between Cedar Creek Club and Lonesome Valley on Highway 64. Visit us online at chhumanesociety.org. Tax-deductible donations to support our lifesaving work can be mailed to: CHHS, P.O. Box 638, Cashiers, NC 28717.

---
---