Sweet Jeb: Cashiers Highlands Humane Society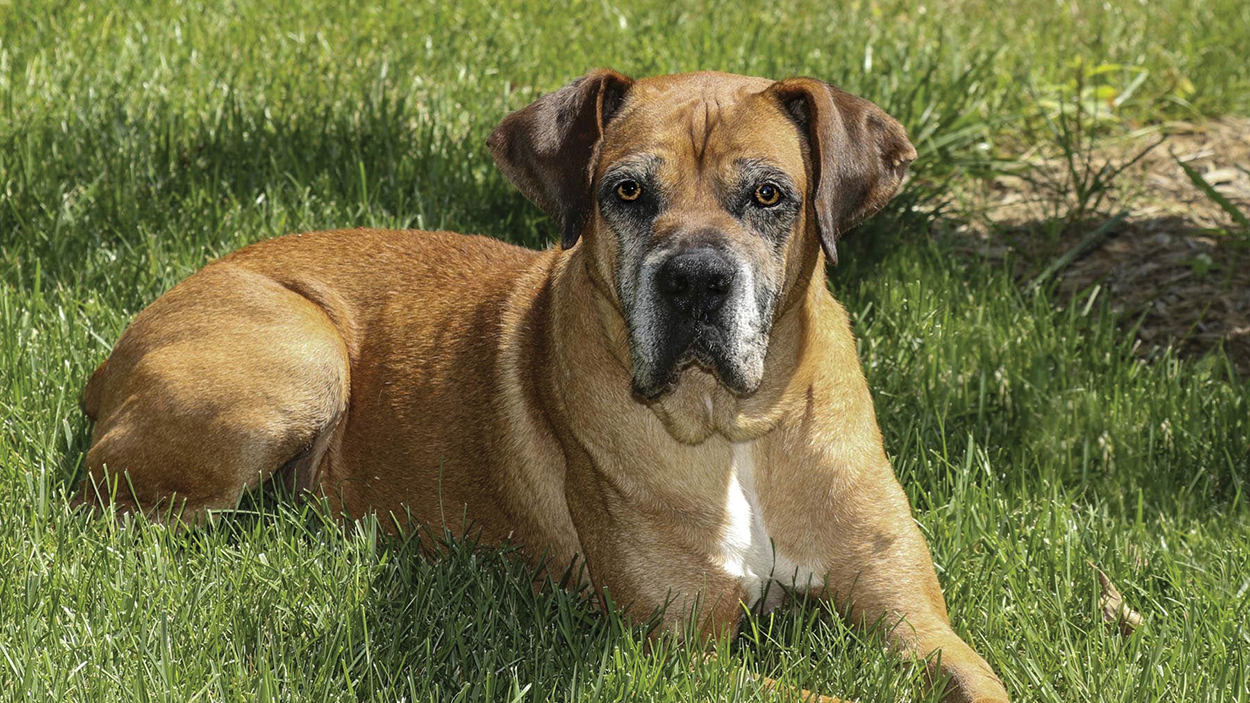 Written By: David Stroud - Cashiers-Highlands Humane Society | Issue: 2020/11 - November
Sweet Jeb displays all the best qualities inculcated on Walton's Mountain.
---
There were not many options on television when I was growing up. We only had three channels to choose from; four if you count the public broadcasting station that was almost always fuzzy, depending on how precisely you could crinkle the aluminum foil on the rabbit ears. 
It was okay, though, because we really didn't watch much television anyway. 
But in those occasional times that the television was turned on, you could bet it was Thursday nights at eight o'clock. That's when The Waltons came on. Our entire family would gather around the wood-enclosed television console and watch that show from beginning to end. I come from a large family, seven children just like the Waltons, and even before that show was created, my family had the same "goodnight routine" when each of us kids would shout out from room to room a goodnight to one another. The whole process would take about fifteen minutes every evening. 
When our staff told me we had rescued a grizzled old Boxer mix and they decided to name him Zeb, well… that took me back to a special place. You see, I never got to meet any of my grandparents. They were long gone before I was born. 
So Zebulon "Zeb" Walton became my surrogate grandpa on Thursday nights. Portrayed by actor Will Geer, Zeb Walton was everything I thought a grandfather should be – kind, wise, gentle, patient, and loving without condition.
We think our resident Zeb is about 11 years old or so. When I first got to spend some quality time with Zeb, it was at a pet visitation event at Chestnut Hill. My heart swelled as I watched Zeb and his volunteer handler spend time with the folks at the event, and it struck me how the qualities he displayed that day would have made Zeb Walton proud. Zeb is very well-behaved, gets along just fine with other dogs and cats, and he loves everyone he meets.
November is National Adopt-a-Senior-Pet Month. I feel fortunate and blessed beyond words for having had the chance to meet Zeb. You should meet him, too, and bring grandpa home.
Established in 1987, Cashiers-Highlands Humane Society is a 501(c)(3) non-profit animal welfare organization located at 200 Gable Drive in Sapphire, one-and-a-half miles east of the Cashiers Ingles in between Cedar Creek Club and Lonesome Valley on Highway 64 East. Our no-kill shelter is open Tuesday-Saturday 10:00 A.M. to 4:00 P.M. by appointment. For more information, visit us online at chhumanesociety.org or call (828) 743-5752.
---
---