Stroud Appointed Advisor to Humane Society US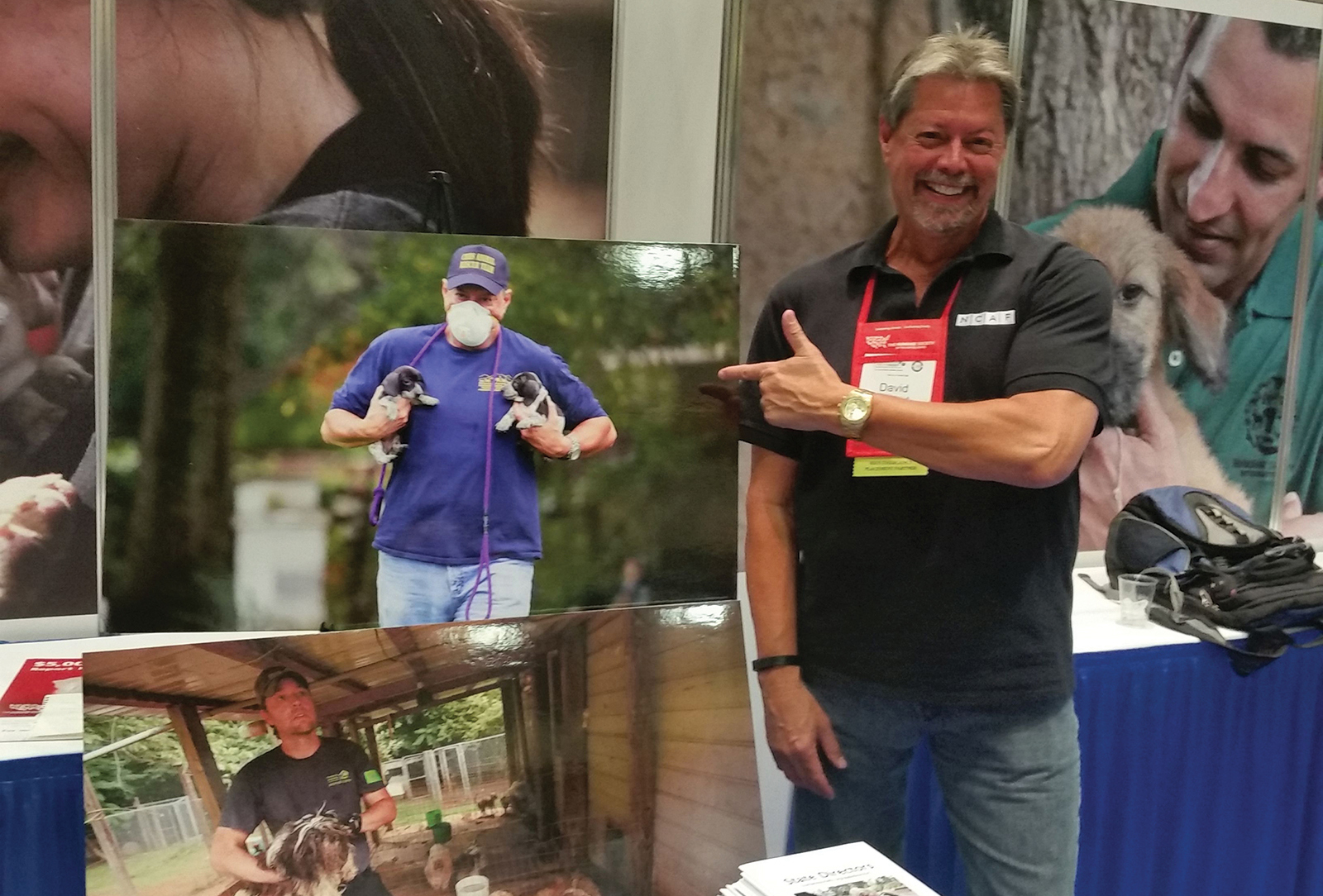 Written By: David Stroud - Cashiers-Highlands Humane Society | Issue: 2019/04 - April
Cashiers-Highlands Humane Society Executive Director David Stroud has been named to the North Carolina State Council for the Humane Society of the United States. In his new role on the council, Stroud will serve as a volunteer advisor and advocate to support HSUS' efforts to protect companion animals and wildlife, and help strengthen animal welfare legislation in the state. HSUS State Council members serve as high-level volunteer ambassadors who work together on the state and national level to promote animal protection and welfare.
Passionately serving as a voice for the voiceless in North Carolina is nothing new for CHHS' Stroud. In addition to serving as the Executive Director for CHHS, Stroud is the Past Chairman of the North Carolina Animal Federation and has worked tirelessly on the NCAF Legislative Committee to work towards the passage of a bill to enact humane standards for breeding facilities and rid the state of the scourge of inhumane puppy mills.
"I am honored to have been nominated to the North Carolina State Council for the Humane Society of the United States," said Stroud. "We have served on the front lines with HSUS for the past six years on puppy mill raids, cruelty and hoarding cases, and natural disaster response. What we do on the local and regional level to save lives, HSUS does on the state and national stage through advocacy and rescue. Because of our participation with HSUS, CHHS has served as an animal welfare goodwill ambassador for the communities of Cashiers and Highlands all across the United States. As a volunteer member of the HSUS State Council, I look forward to continuing to elevate the awareness of the Cashiers-Highlands Plateau as a model for animal-loving communities across our great state."
Of the estimated 14,000 animal shelters and rescue groups nationwide, Cashiers-Highlands Humane Society is one of only 350 participants who have qualified to be in the HSUS Shelter and Rescue Partners Program. Established in 1987, Cashiers-Highlands Humane Society is a 501(c)(3) non-profit no-kill animal shelter located at 200 Gable Drive in Sapphire, one-and-a-half miles east of the Cashiers Ingles in between Cedar Creek Club and Lonesome Valley on Highway 64. For more information, visit us online at CHhumanesociety.org or call CHHS at (828) 743-5752. Tax-deductible donations to support our lifesaving work can be mailed to CHHS, P.O. Box 638, Cashiers, NC 28717.
---
---