Spring is Spring-ing at Carpe Diem Farms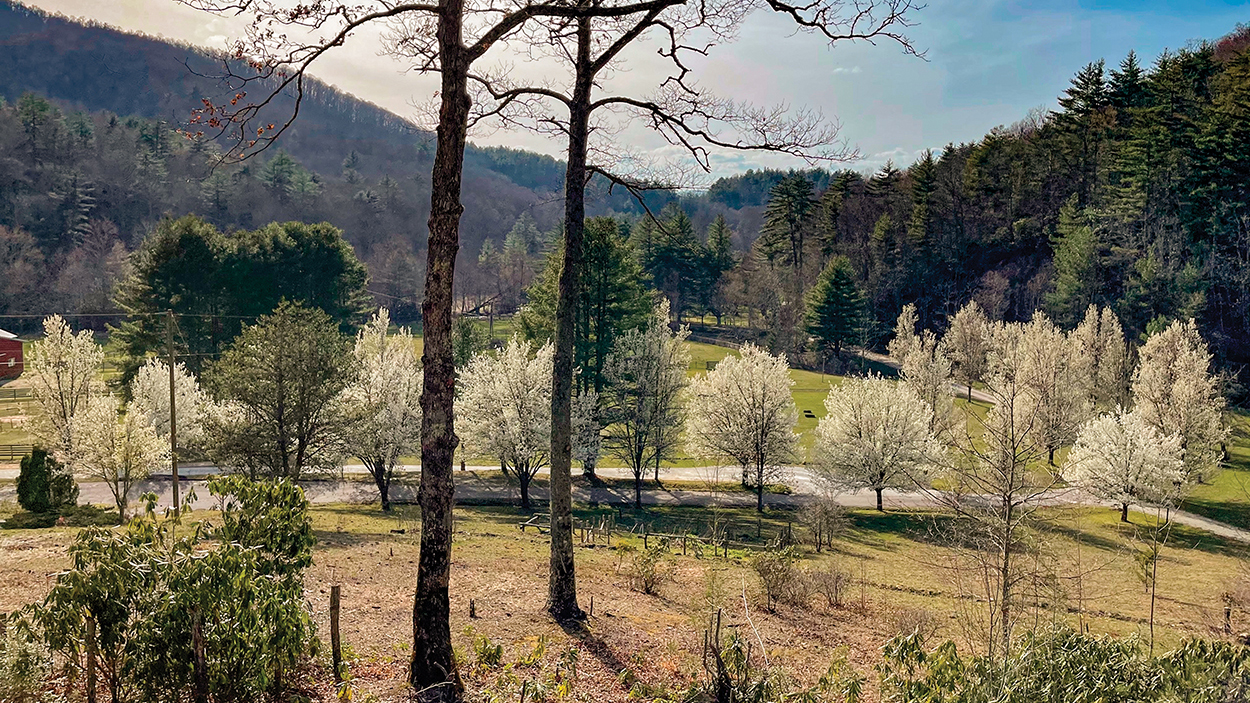 Written By: Sue Blair - Carpe Diem Farms | Issue: 2021/05 – May
Everyone – horses, people, the landscape, even baby birds – are reveling in the generosity of the season.
---
If April showers are any indication of May flowers, we ought to have a banner crop this year! 
The Bradford Pears, first to bring us a show, have bloomed a little early. They are magnificent as I prepare this article.
At the same time the flowers are popping, the new leaves on the trees are showing us incredible hues of endless shades of green all the way up the mountainsides. 
And for those of us who rely on the native Highlanders' wisdom that May 15 is the date to plant our vegetable gardens – the last freeze is behind us, so we heed the instructions and begin planting on the 15th. I'm not saying that it isn't difficult to see all the plants and flowers down the mountain and desperately want to fill the beds and pots with color,  but time and experience has taught us to be patient.
Nature provides the same for the horses. They begin to shed their winter coats as warmth and more sunshine fill our days. You can only imagine the magnitude of hair we can curry and brush off daily. We don't waste it, instead it all goes outside for the birds to use it while they build their nests. Most will make a very fluffy, horsehair center for their eggs and babies to sit upon. I have an amazing collection of center-horsehair nests. I can tell which horses' hair contributed to the comfort of the baby birds.
Our other Spring activity is getting the horses exercised for summer activities. They all get the winter off and slowly we work them back into shape. This is one of my favorite times of the year.
If you'd like to help with any of our activities please email, [email protected] and volunteer.  
---
---