Something to Chew On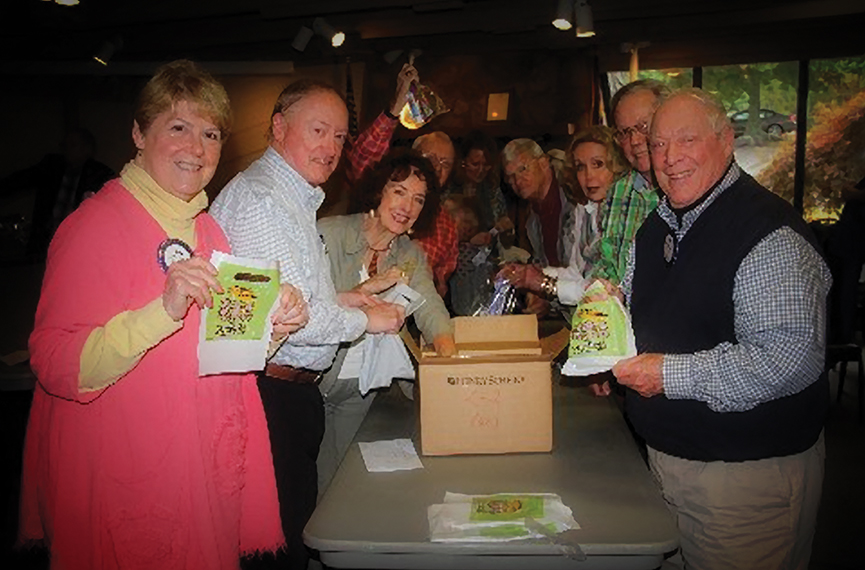 Written By: Jim Rothermel | Issue: 2016/01 - Winter
The Rotary Club of Highlands and the Highlands Mountaintop Club started a dental health program for the Highlands School in 2009. Approval was obtained from the Macon County Health Department and the North Carolina Department of Dental Regional Health.
Over 80 percent of tooth decay is now found in approximately 25 percent of the children. Today, 50 percent of our school age children have tooth decay, resulting in poor health, pain, and loss of time from school. The cost of treating tooth decay is high.
The two Rotary clubs, in conjunction with local dentists, sponsor and fully fund a three-phased approach to better dental health for all children in K-5.
The program consists of a weekly fluoride rinse program; a once-yearly Dental Screening Program (visual check of the child's mouth by a local dentist); and a Dental Education day to enhance the child's knowledge of overall good dental health.
All students, grades K-5 automatically participate in the program unless their parents opt out of the program. Our participation rate is over 90 percent.
The weekly fluoride rinse ("swish and spit" as the kid's say) is included since our town's water is not fluoridated. The unit dose is safe — if the 0.2 percent solution is accidentally swallowed, it's harmless. Mint, grape, and bubble gum are favorite rinses.
Mary McClean, who holds her master's degree in dental health, conducts our annual Dental Education Day. Each class interacts with Mary, our tooth fairy, who teaches them to brush "before school, after school, and before we go to bed." Free stickers, toothbrushes, toothpaste, and floss are distributed.
Our local dentists conduct our Oral Examination Day. Each child is examined and a results form is sent to the parents. If follow-up is suggested, care can be obtained through Macon County's Mobile Molar Roller, the Free Dental Clinic, or local dentists. Our examining dentists have observed a marked improvement in students' dental health.
We are making a difference!
---
---