Slouching Toward Summer, Hudson Library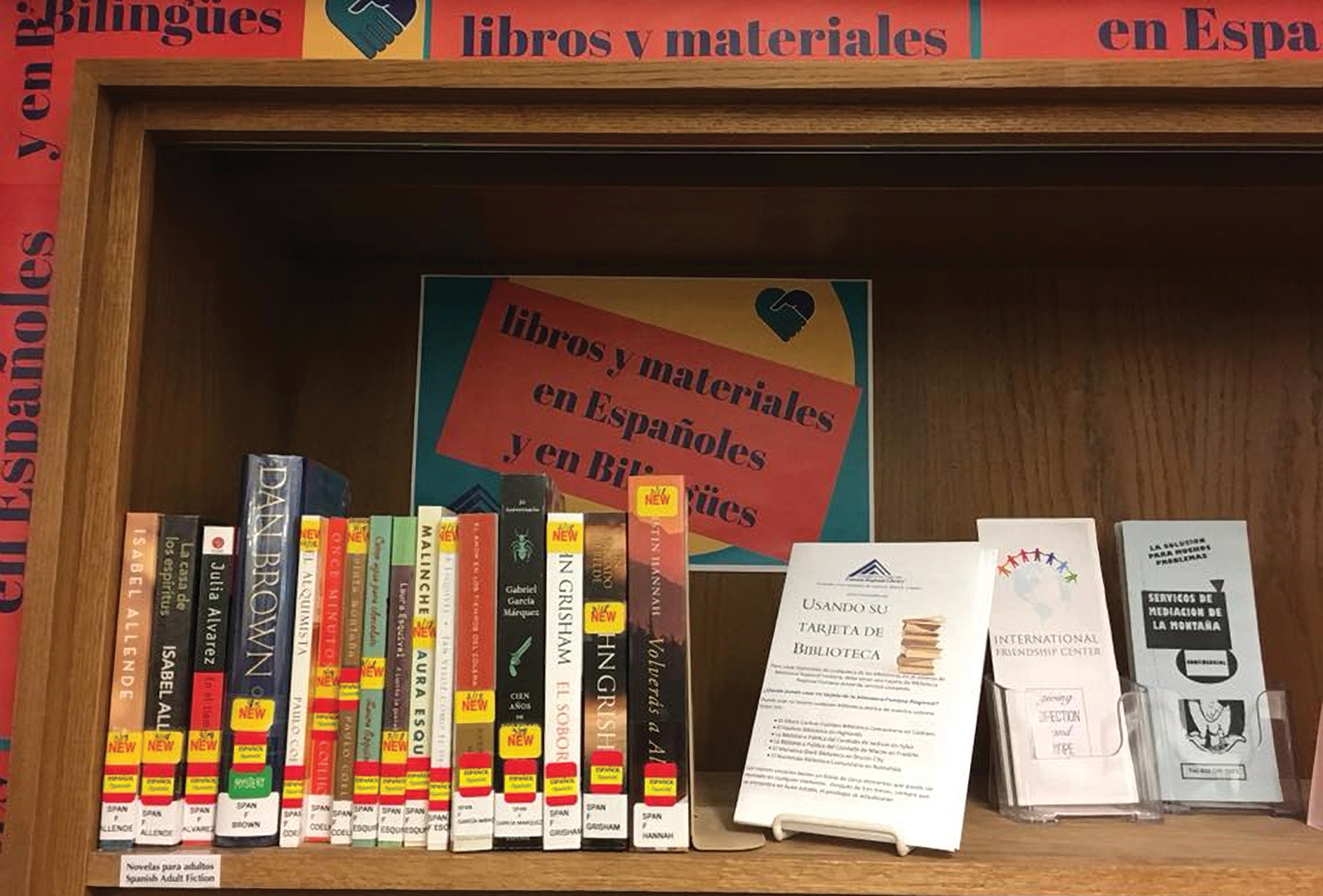 Written By: Emily Crowell | Issue: 2018/05 - May
Hudson Library has recently expanded its Spanish-language collection. Patrons can now find a growing selection of adult fiction, young adult fiction, juvenile fiction and nonfiction, beginning reader fiction and nonfiction, and picture and board books entirely in Spanish, as well as some bilingual books in both Spanish and English.
This collection is great for Spanish-speakers who might like to read in their native language, as well as anyone trying to learn Spanish and improve their language skills. The library strives to be an inclusive resource for all community members and hopes that expanding their Spanish collection helps more folks feel welcome and included.
As always, it's a good time to be a kid at Hudson Library. The last week of May is the first week to sign up for the annual Summer Learning Program and get rewarded for keeping those youthful minds active during break from school. Every Thursday at 3:30 P.M. will see a family-friendly Crafternoon at the library related to the theme "Libraries Rock" − including at least one rock-painting session! Lego Club will continue on every fourth Thursday at 3:30 P.M., and Friday mornings at 10:30 A.M. the library will screen a family movie in the meeting room (except for on Community Coffee Fridays). On Friday afternoons at 2:30 P.M. there will also be science-themed programs and presentations − some of them involving live animals! Please call the library for more information.
This month's Community Coffee with Mayor Pat Taylor is on May 25 at 11:00 A.M. It's being sponsored by CNIPM − the Coalition for Nonnative Invasive Plant Management. From mid-May through the end of June, CNIPM will also be sponsoring a display at the library to educate the public about invasive species found locally. A similar display was done a couple years ago, and it was hugely informative and popular, so please make some time to stop by the Hudson and check it out!
Hudson Library is located at 554 Main Street in Highlands − a convenient walk from practically anywhere in town. It is open Tuesday-Friday from 10:00 A.M. to 5:30 P.M. and Saturday from 10:00 A.M. to 4:00 P.M., and can be called during business hours at (828) 526-3150.
---
---