Simon and Protected Land: Highlands Cashiers Land Trust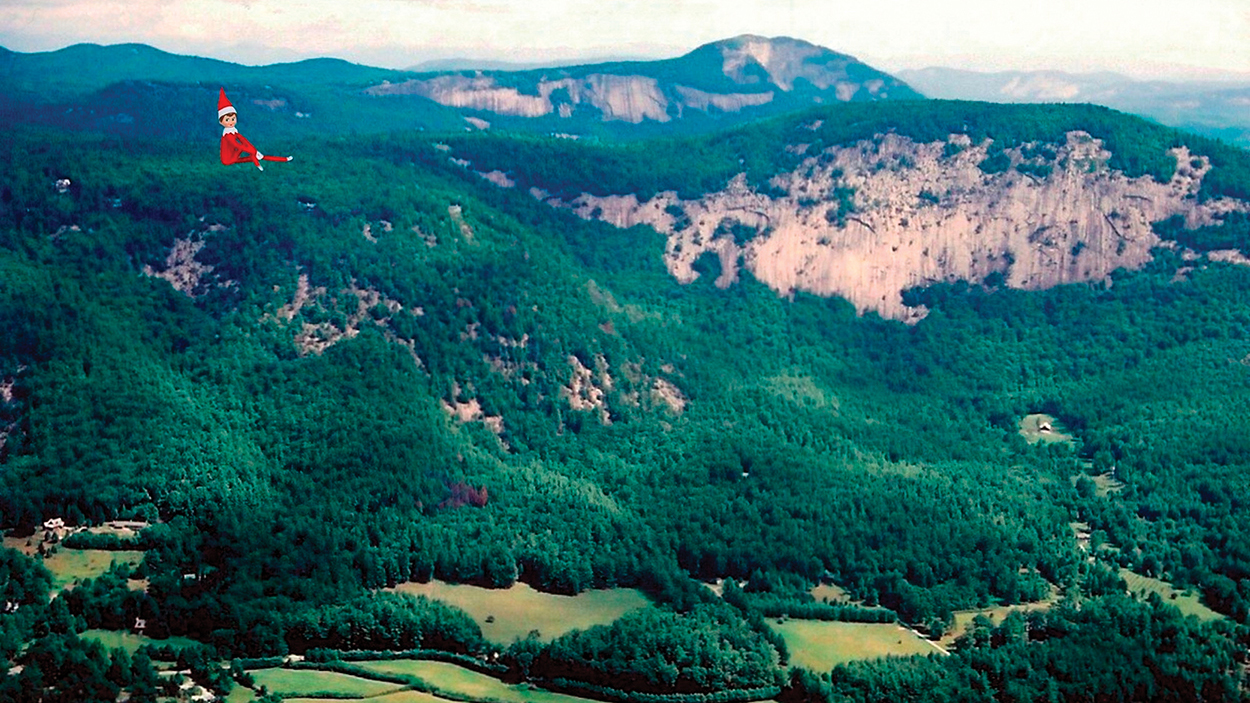 Written By: Julie Schott - Highlands-Cashiers Land Trust | Issue: 2020/12 - December
Santa's bound to notice the bounty of good works undertaken by the good people of the Highlands-Cashiers Land Trust. And you can end up on the Nice List, too!
---
Simon is the name of our Elf on a Shelf Friend who Santa sends to my home at Christmas time to check in on the kids' behavior and report it back to the big guy. 
Admittedly, he's a bit of a snitch, but in spite of that we love him.  I sometimes wonder if Santa ever expanded his surveillance operation, would he deploy an elf to the Highlands-Cashiers Land Trust and if so, will this be the year Sugar Plum the Elf shows up? 
We are currently working on four fee simple donations, three new conservation easements, and three conservation easement amendments. The latter category is usually reserved for minor adjustments to an easement but this year we will be adding significant acreage and natural heritage to three existing easements, making them even larger.  
Are you listening, Sugar Plum?
One of the new properties is a farmlet located next to an existing 12-acre tract we already own, Castor Farmstead.  We hope to begin to manage both of these neighboring sites sometime in the future for the rare Golden Wing Warbler.   
Another will help us continue to expand the lands that protect the historic Kelsey Trail and Highlands Greenway and three of our new easements will protect significant Natural Heritage areas of the historic Horse Cove Bog.
While the influx of new visitors and residences on the Plateau is wonderful in so many ways, it's more important than ever to ensure we strike a healthy balance between development and conservation. 
Your Land Trust is ready and equipped to do just that but we need your support.  Please join us today by sending your donation to HCLT, P.O. Box 1703, Highlands, NC 28741 or online at hicashlt.org.  
What better gift could we give the next generations than to preserve these mountains for them? 
And don't worry, we'll tell Sugar Plum you deserve a spot on The Nice List, too. 
Happy Holidays from Gary, Julie, Kyle, Sarah, Logan and all your friends at Highlands-Cashiers Land Trust!
---
---