Shining City on the Hill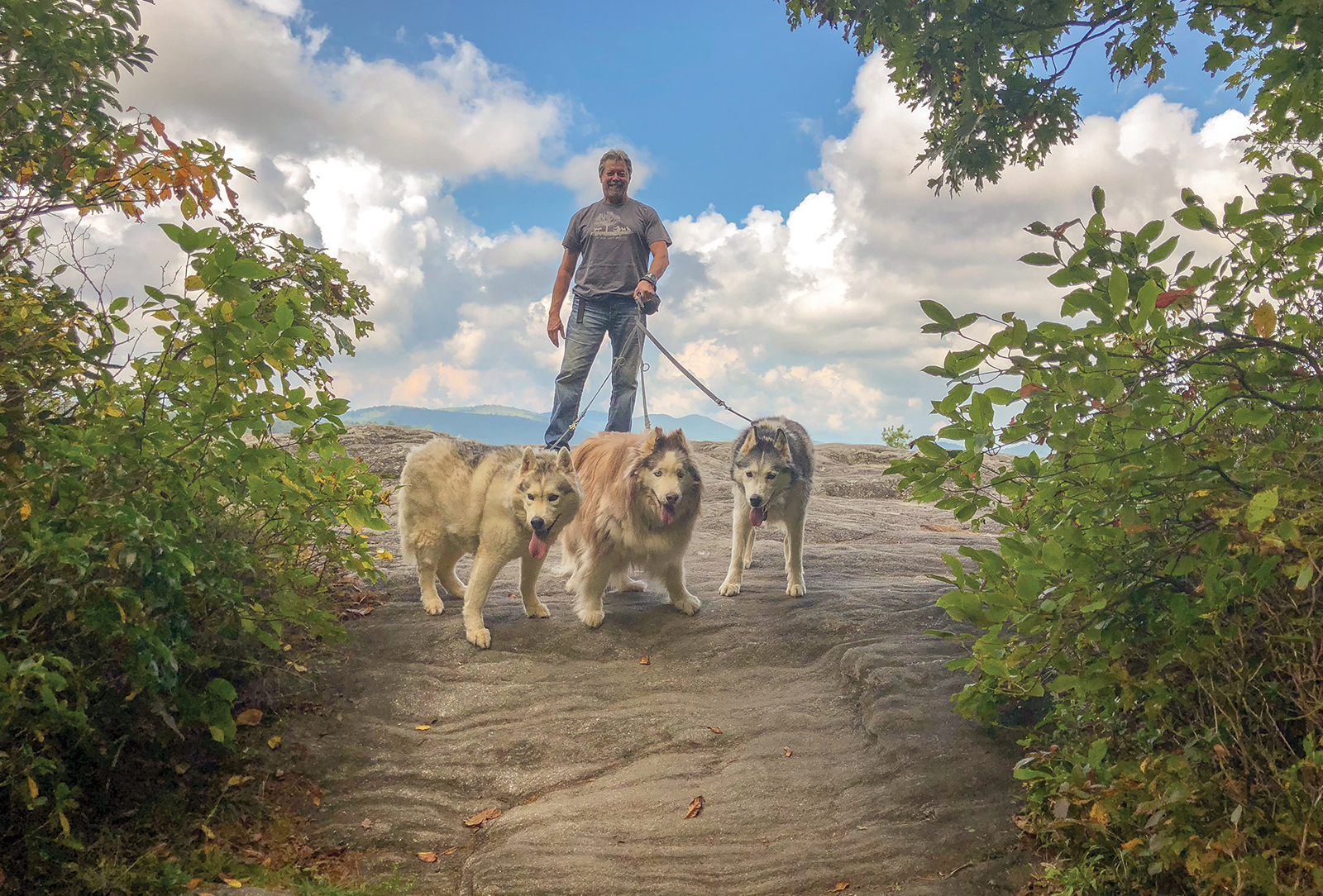 Written By: David Stroud - Cashiers-Highlands Humane Society | Issue: 2019/01 - Winter
When I was a kid, I would ride my bicycle home from school and I guess I was a magnet for every neighborhood stray dog or cat who needed a nutritious meal and a warm, safe place to lay down their head. Even at an early age, I knew those down-on-their-luck animals just wanted someone to love and care for them as much as they loved in return.
My parents were incredibly tolerant of my unending and unconditional love for animals in need. I was raised in the "dark ages" of animal welfare when spay/neuter and no-kill shelters didn't exist in the vernacular of the time, and unwanted pets were simply taken to "the pound," or worse.
Just one generation ago, it was estimated that up to 20 million companion animals were euthanized annually in shelters in the United States. It was not a good time to be a dog or cat looking for a forever home.
It was even worse for animals suffering from abuse and neglect – in the 1980's only a small handful of states had laws which recognized that animal cruelty could, and should, rise to the level of a felony charge.
We've made a lot of progress in the animal welfare industry in recent decades, so much so that it is now estimated that the annual euthanasia total at municipal shelters is somewhere between one and two million. That's still a tragic number, but strays and owner-surrendered pets now have a better chance of survival and the promise of a new life. And animal cruelty laws now have a provision for a felony conviction in all 50 states in our country.
Yet we still have much work to do. There are still folks who don't spay/neuter their pets, despite low-cost programs like our "$30 Fix." And we don't ever turn anyone away for a lack of ability to pay. There are people who surrender their pets because they say they can't afford to feed them, even though CHHS operates a free pet food pantry for families facing financial hardship. And there still is cruelty and evil in this world, as evidenced by the sweet and beautiful dog Fiona we took in last fall who is a survivor of a dogfighting ring.
For all these animals, and for the people who love and care for them, CHHS is a "shining city on the hill." We take in every stray brought to our door. We welcome them with love and compassion, and we give them a nutritious meal and a warm, safe place to lay down their head. Just like I used to do as a kid.
In his farewell address to the nation on January 11, 1989, President Ronald Reagan mentioned the Shining City on the Hill: "I've spoken of the Shining City all my political life, but I don't know if I ever quite communicated what I saw when I said it. But in my mind it was a tall, proud city built on rocks stronger than oceans, wind-swept, God-blessed, and teeming with people of all kinds living in harmony and peace."
For the animals, that place is the Cashiers-Highlands Humane Society. The Shining City on the Hill for the abandoned, the abused, and the neglected. For the animals who have no voice, we will be their voice and their champion, and with your support we will not rest until every dog, cat, puppy, and kitten brought to our doors has a loving, forever home.
Established in 1987, Cashiers-Highlands Humane Society is a 501(c)(3) non-profit no-kill animal shelter. CHHS is located at 200 Gable Drive in Sapphire, one-and-a-half miles east of the Cashiers Ingles on Highway 64. Our shelter is open 10:00 A.M.-4:00 P.M. Monday through Saturday. Visit us online at CHhumanesociety.org or call (828) 743-5752. Tax-deductible donations to support our lifesaving work can be mailed to: CHHS, P.O. Box 638, Cashiers, NC 28717.
---
---