Sharing and Learning at Carpe Diem Farms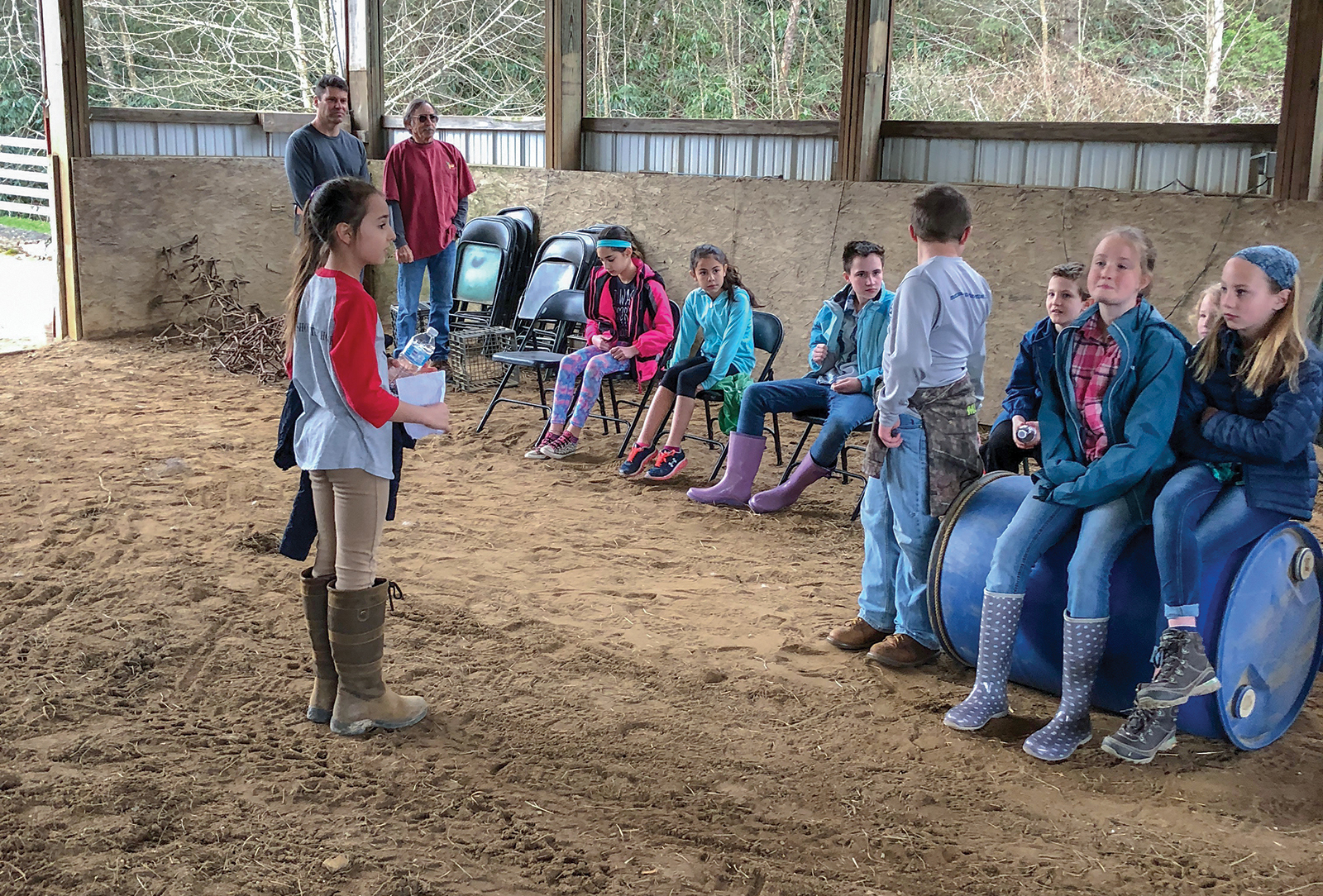 Written By: Sue Blair - Carpe Diem Farms | Issue: 2018/05 - May
Excitement filled the air at Carpe Diem Farms as the Activity Bus arrived with 28 fourth-graders from Highlands School.
First stop, the Easy's Slipper Production Center to hear a presentation delivered by fellow fourth grader Nicole Taylor.
If you read our February article here in the Laurel you read about Nicole accompanying me to the University of Florida Vet School to see the conclusion of their nine-month study on Easy's Slipper. Nicole's obligation for having missed two days of school was to make a presentation to her class about what she learned on the trip. Nicole planned and executed a field trip to Carpe Diem so that her class could see first-hand all that she has learned and does as a student intern at the farm. Nicole provided her class with a history of Easy's Slipper and followed with a show-and-tell of the slippers production from 3D print to making the molds and pouring the slippers. Each student was given a sample "mini" horse slipper. There was a thoughtful Q & A before the students headed to the stables and arena.
Once seated in the arena the students watched as Ms. Sue and Nicole demonstrated the art of lounging and teamwork with two of the farms' horses, Izzy and Mercedes. Nicole then rode Mercedes to further demonstrate partnership between horse and rider. The students were then divided into four groups so each could groom a horse. For many, they had never been up close and personal with a horse.
The final activity organized by Nicole to benefit the horses' well-being was a pinecone pick-up. A "take-off" on an Easter Egg Hunt students armed with buckets collected hundreds of pine cones so that the horses wouldn't step on them and hurt their feet. Prizes were awarded to the students who located the painted cones.
At the conclusion of the activities everyone returned to the bus, said their good-byes to CDF and the horses who provide the backbone of our experiential learning programs.
Thank you, Nicole for an educational and informative, fun field trip!
Carpe Diem Farms is a 501©3 educational foundation in its 26th year of operation in Highlands providing experiential learning utilizing equines.
---
---