Satulah's Peak Experience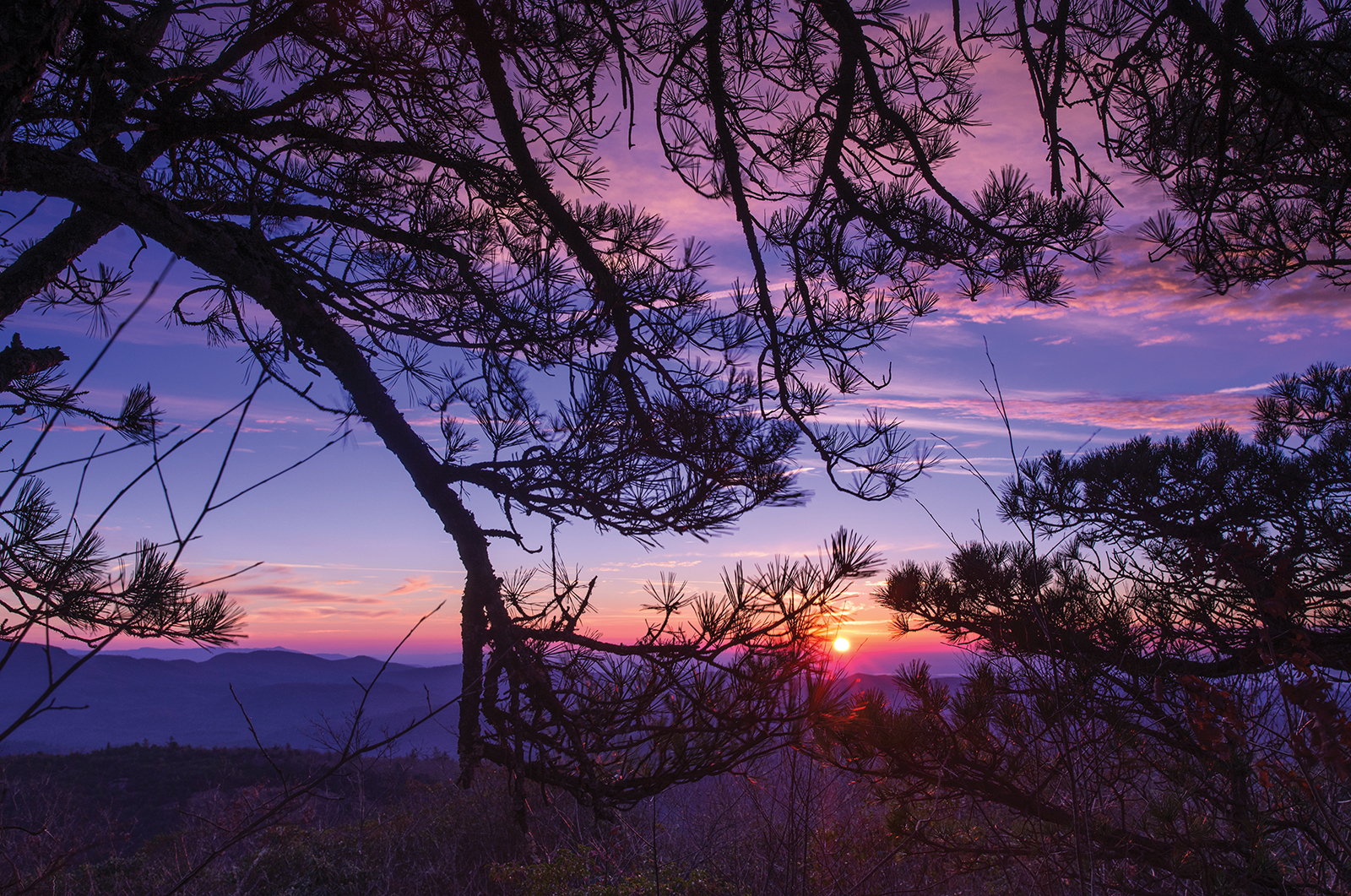 Written By: Dr. Gary Wein - Highlands-Cashiers Land Trust | Issue: 2016/04 - April | Photograph By: Peter Ray
Satulah Mountain has been a place of significance for a long time.
To the Cherokee it was known as "Grumbler" or "Snorter," perhaps a place to stay away from. To the first settlers it may have looked like a sitting stool and perhaps Satulah is a derivation of "Stoolie." In 1909, the residents of Highlands thought enough of the mountain to put their resources together to buy a large tract so it would be protected from development. Today the organization that has the responsibility to care for that original tract is the Highlands-Cashiers Land Trust.
Since 1909 the protected lands on Satulah have grown to 94 acres owned by HCLT plus two conservation easements that add another 15.5 acres. How did we get to be the largest owner of land on Satulah? It began with the original tract in 1909. In 1997, the donation of 4.5 acres by Howard Jenkins and Bryan Baldwin secured pedestrian access to the Mountain via Satulah Road. In 1998, the citizens of Highlands again banded together to purchase the eight acre tract at the end of Worley Road, now the John Barnfather Hobson III Park. In 2008, Robby Haynes and his brother Wycliffe donated 11 acres. Robby donated another 1.18 acres in 2014.
There are currently numerous unsupported facts and accusations about Satulah. Here are a few truths – The lands the Land Trust owns are a public park and the public has the right to walk to that property via Satulah and Worley Roads. The Land Trust will vigorously defend the public's right to go to the park, and has done so in the past. It is home to a special ecosystem and several rare plant species. It has been designated a North Carolina Registered Heritage Area. Since 1909 the summit of Satulah has been and will remain a public park for all to enjoy in perpetuity.
To learn more about Satulah and the other special places we conserve in Highlands and Cashiers, visit hicashlt.org or call (828) 526-1111.
---
---