Satulah Summit, Highlands Cashiers Land Trust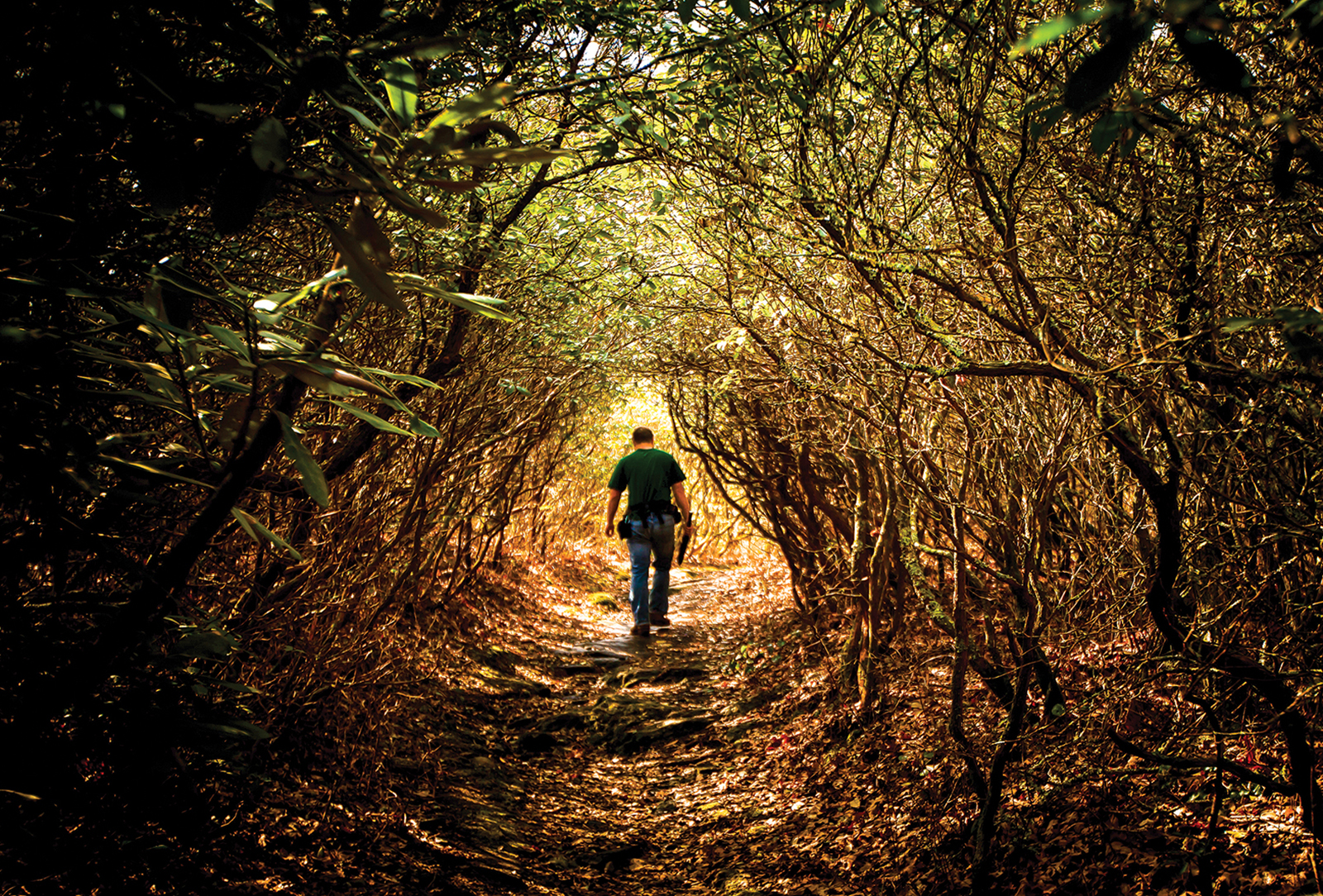 Written By: Dr. Gary Wein - Highlands-Cashiers Land Trust | Issue: 2018/05 - May
Highlands-Cashiers Land Trust thanks the Highlands Plateau Greenway and their donors for spearheading the rehabilitation of a trail section leading to the summit of Satulah Mountain.
Anyone that has walked the trails of the Town of Highlands has walked through history. Some of these trails, like the one built by Samuel Kelsey to Whiteside Mountain, are as old as the town itself. Some, like the trail that follows Old Walhalla Road on the flanks of Satulah, are even older and were trod by the Native Americans 6,000 years ago. Others are newer, like the trails of the Highlands Plateau Greenway at Rhododendron Park or those of the Land Trust at Brushy Face.
One trail in town that leads to the summit of Satulah started life as a road. It was constructed in 1890 by Captain Prioleau Ravenel Sr., to make the mountain accessible to the public. From the 1920s through the 70s, this same road allowed the U.S. Forest Service to use Satulah to look for forest fires, resulting in a tower in the 1920s that stood until the 1950's. Today, that old road is only a foot trail. In the late 1990s a section of the trail was rerouted from its original path to get it out of a neighbor's backyard. This new path took a steeper route along a rough trail and it was never properly constructed. The Land Trust and the Greenway worked over the winter to properly construct this section of the trail, so that it is easier to walk and will last a long time.
This May, the new trail section will be dedicated to the memory of Jim Green, a champion of public access to Satulah Mountain.
This summer the Land Trust also plans to open Phase II of our Brushy Face Trail for public enjoyment. To learn more about HCLT's public trails and how your land trust protects the quality of the air you breathe, the water you drink and healthy habitat for all who live here visit www.hicashlt.org or call (828) 526-1111. Become a member today. Together we can save mountains!
---
---