Saint Sally: A Godsend at Hospice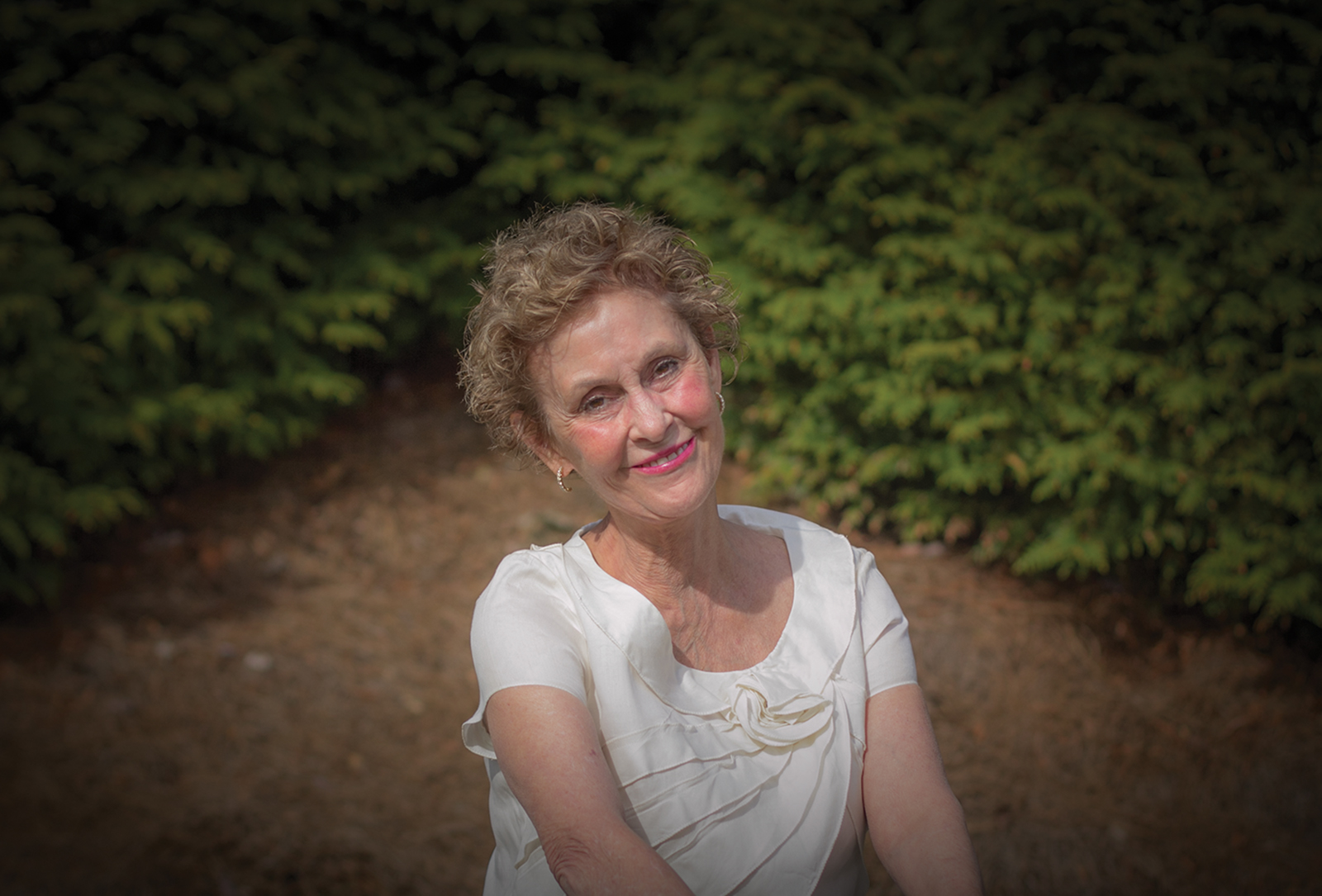 Written By: Jenny King | Issue: 2015/05 - May
Four Seasons Compassion for Life is our local provider of hospice care.
Based in Flat Rock, North Carolina, its team of hospice workers covers Macon, Jackson, Buncombe, Haywood, Henderson, Transylvania, and Swain counties. It is one of the premier hospice organizations in the country. Volunteers play an integral part in the day-to-day workings of hospice. Opportunities range from companionship and caregiver respite to sewing, administrative work, music therapy, fundraising and more.
For the last nine years, Sally Caffery of Highlands has provided compassionate care to hospice clients through her volunteer work with Four Seasons. You won't meet a more dedicated or energetic soul. Caffery was a kindergarten teacher for many years and knew she wanted to spend much of her retirement helping others.
"Now I've worked with people on both ends of the spectrum," she says.
Hospice was a great support to her family when their beloved father died in south Louisiana. She saw firsthand what a difference hospice truly makes in the lives of loved ones and their families.
"He was surrounded by his children, but we couldn't have done it without hospice," Caffery says. "We didn't always know what to do – most people don't."
She recently led a book study with the hospice volunteers who meet monthly at the recently acquired facility that will become The Hospice House of Western North Carolina in Franklin. When more funds are raised, it will finally be possible to provide patients and families a local home-like atmosphere combined with compassionate, professional, and dignified care at the end of life.
An avid gardener and self-professed "collector of dogs," she feels it is important to spend time with others, to "get outside yourself." One of Caffery's missions is to spread the word about the services that Four Seasons provides.
"We need to educate people about hospice and what it does; so many people don't fully know," Caffery says. "It serves all of Western North Carolina and we're fortunate to have it. It's all about final quality of life: care, compassion, comfort, dignity, love. It's just that simple and I'm sure glad hospice will be available for me! I wish people would see that hospice care is there to help loved ones and their families with as much guidance and support as there ever could be."
---
---