Rotary Personified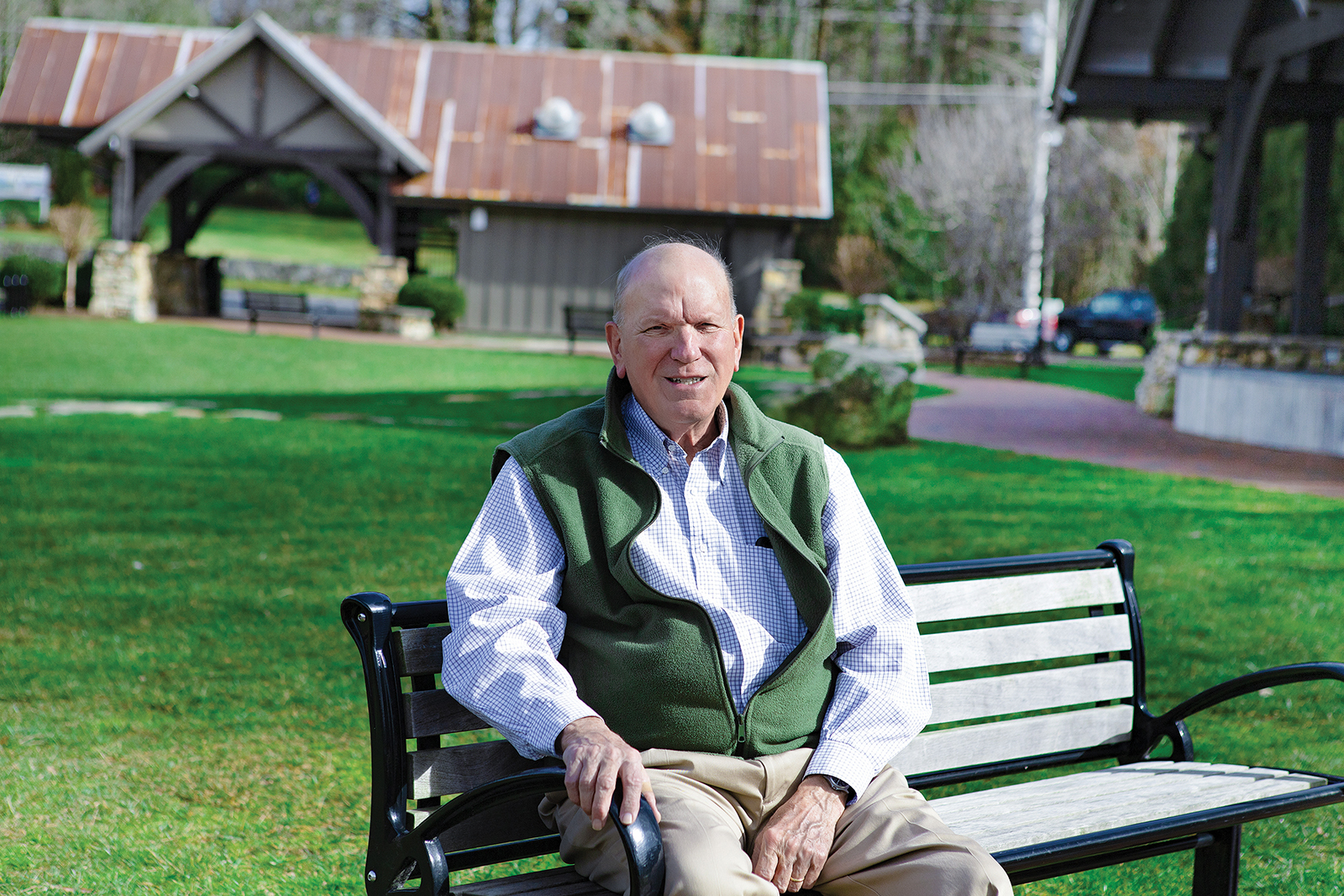 Written By: - NONE - | Issue: 2020/03 - March
Bill Edwards seems like a perfect match for the Rotary Club of Highlands.
You see him pitching in on community projects around the Plateau – the club's Fourth of July Barbecue, Community Dinners at the Highlands Community Building, The Twilight 5K Run, and his beloved Boy Scout Troop 207.
All of that energy and commitment dovetails with the mission of the Rotary Club of Highlands, which supports causes both here on the Plateau and around the world.
And when you add in the fact that before he arrived on the Plateau, Bill had successful careers in both Banking and Fundraising, well, it was perhaps inevitable that he'd end up in the club.
"This is a well-organized, well-run club, and at its core, it's dedicated to doing good work here, with approximately 12 ongoing projects here on the Plateau," Bill says. "Not only that, we support projects through Rotary International, like Polio Plus, which aims to eradicate polio once and for all. That sort of fundraising is just part of the club. In fact, at every meeting we pass around a Blue Bucket in which every Rotarian can make a contribution for one of our causes. It's just part of the meeting."
The club's relentless drive to support these causes is predicated upon the Four-Way Test, which is inculcated into every member's behavior: Is it the Truth? Is it Fair to all concerned? Will it build Goodwill and Better Friendships? Will it be Beneficial to all concerned?
These four questions lie at the heart of every decision made by the club, and Bill carries those principals with him far beyond the club's meetings.
"I try to incorporate these questions into my life," he says. "They mirror the values that I've tried to instill in the Scouts that I've led over the years, and they make good sense in everyday life."
---
---