Ross Landscape | Peggy Crosby Center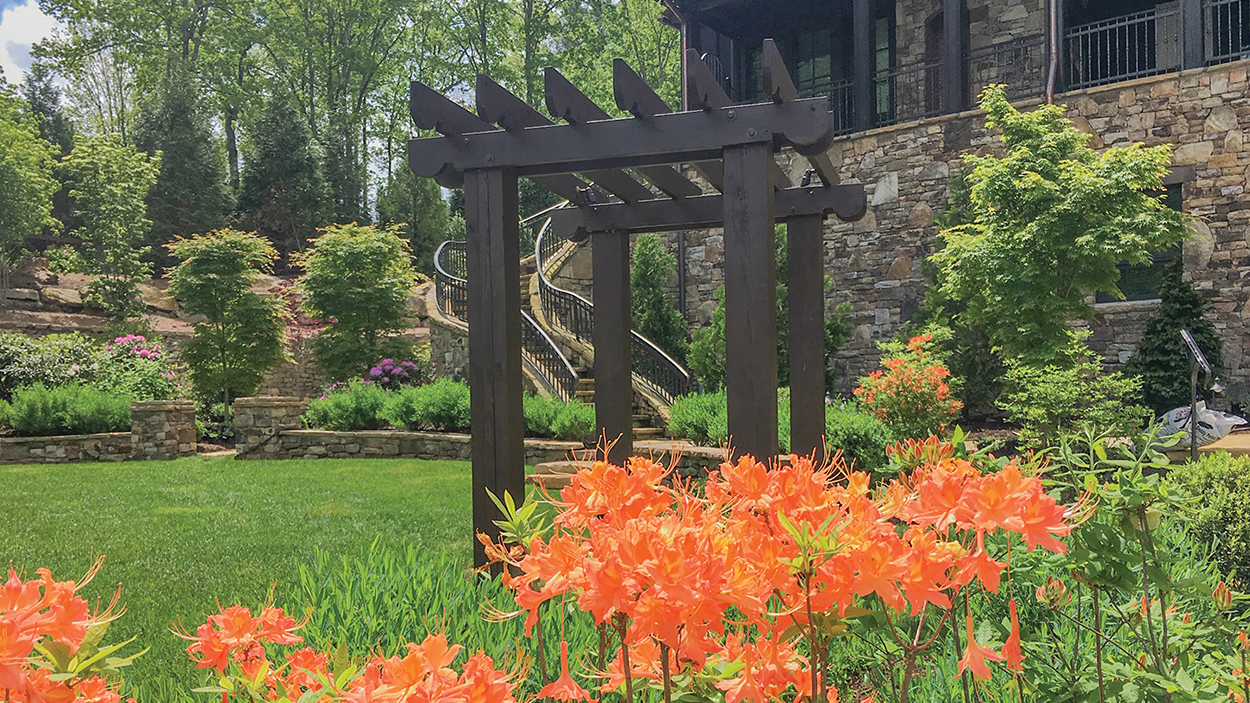 Written By: Donna Rhodes | Issue: 2021/06 – June
For Ross Landscape Architecture, moving into the Peggy Crosby Center was something of a homecoming.
---
It's poetic that the Peggy Crosby Center began as Highlands Community Hospital, then evolved into the home of many organizations, profit and not-for-profit groups that continue to take care of the town. 
Henry (Hank) Ross of Ross Landscape Architecture, "Blending People and Nature," is one of Peggy's devoted tenants. 
We can't say most devoted, because every tenant champions their place at Peggy.
Ross is a landscape architect. He's the talent that draws the plans for outdoor spaces (like his Kelsey-Hutchinson Founders Park design). Once he lays out his concept in two-dimensions, nurseries/installers add the third on site.
Over the years he's called a lot of spaces his business hub: his home office, niches in real estate offices, shared architect's workplace, or anywhere his designer's hat could hang. 
But hands-down, Peggy Crosby is the headquarters that satisfies his every need; abundant, beautiful space; easy-access to copying/scanning; a cozy dining nook; a sense of safety and peacefulness; and a welcome mat for his pup, Sophie. 
Perhaps Peggy's most compelling draw is its location. . .right in the heart of Highlands. Ross can walk four doors down to chat with friends and associates at Highlands-Cashiers Land Trust or walk outside, breathe in the garden's sweet fragrance  (he designed Peggy's landscape pro bono, over a decade ago), then head to Main to meet a friend for lunch.  
All tenants at Peggy are focused on people and/or environment: Counseling/mental health, learning/enrichment, a foundation for health, international family outreach, veteran support, and Land Trust represent the non-profits. Peggy also nurtures start-ups like home care, acupuncture, accounting, investment, construction, catering, and more. 
For more information, visit: peggycrosbycenter.org, or contact Hank Ross: [email protected].
---
---